Angel Food Cake with Strawberry Rhubarb Jam
It's always a treat when Annie comes to our house! Man, can my sister ever cook! Usually, Annie likes to make things up as she goes, but when it comes to baking… well, sometimes she still makes things up as she goes. For this angel food cake recipe, though, she followed every step exactly. And it turned out… heavenly.
The recipe is from Glenda, a woman in Annie's church. She has shared it with the congregation over the years, and she was delighted to pass it along here. (Recipes at the end.)
Step 1: Gather an admiring audience. Done!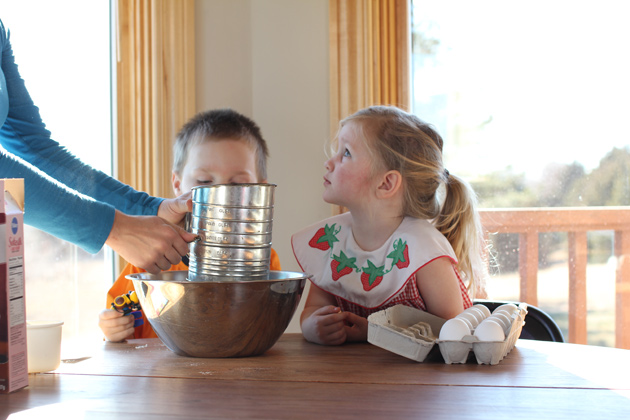 Next, sift flour and powdered sugar together three times. Set aside.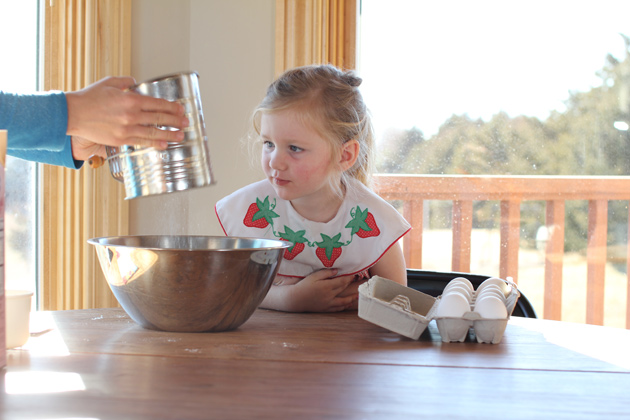 At low speed, start beating egg whites.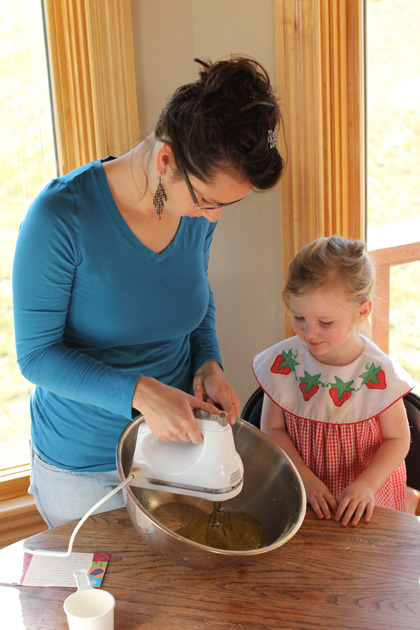 Let your admiring audience give it a try.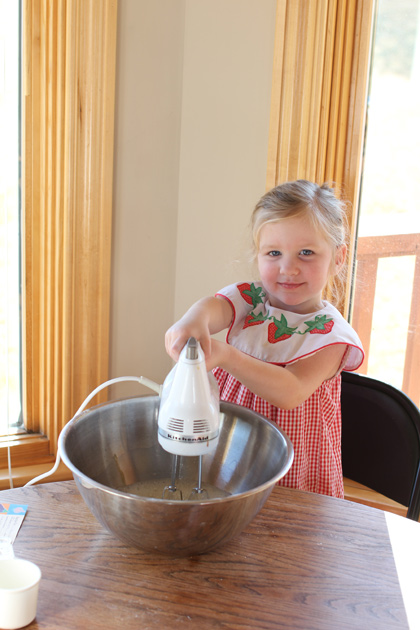 Add cream of tartar, salt, vanilla, and almond extract. Turn to high and beat until soft peak stage.
Turn to medium and add sugar (2 tablespoons at a time).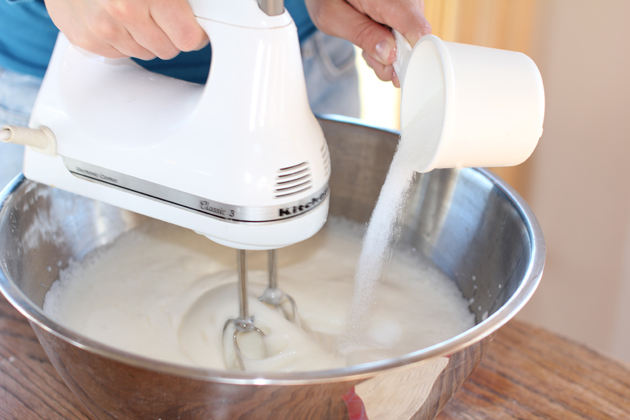 Beat to stiff peak.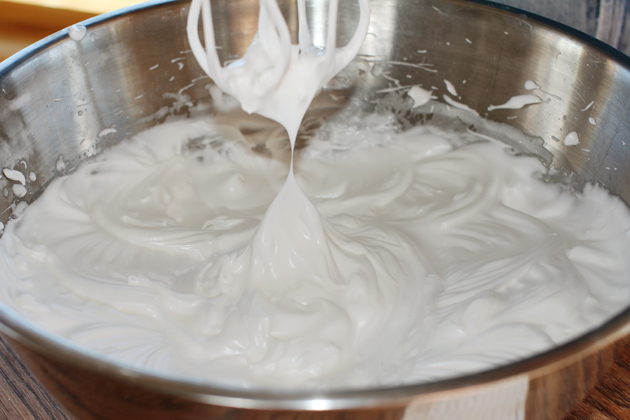 Turn to low and add flour and powdered sugar mixture (1/4 cup at a time).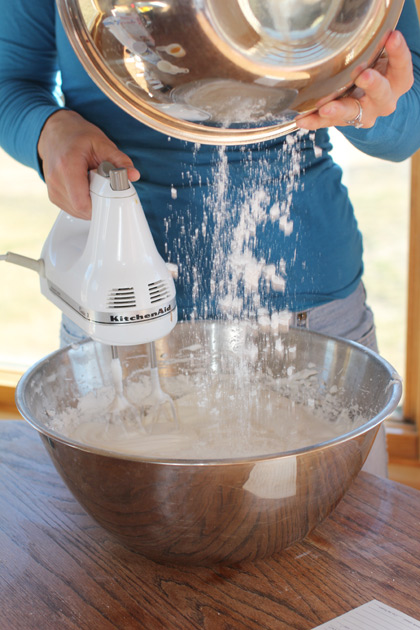 When all added, fold mixture with wire whisk until all mixture is completely blended.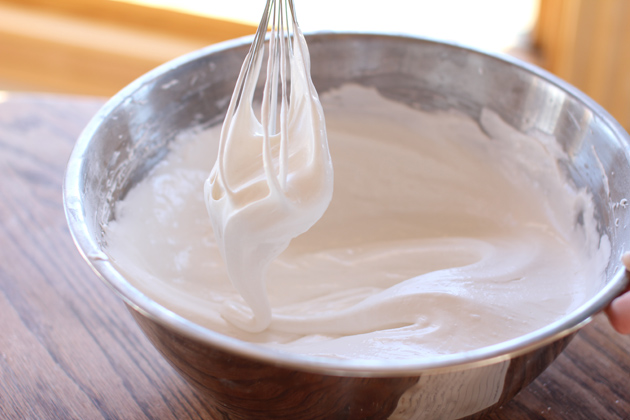 Put in cake pan on lowest rack of oven. Bake 30 minutes at 375 degrees. Invert pan to cool.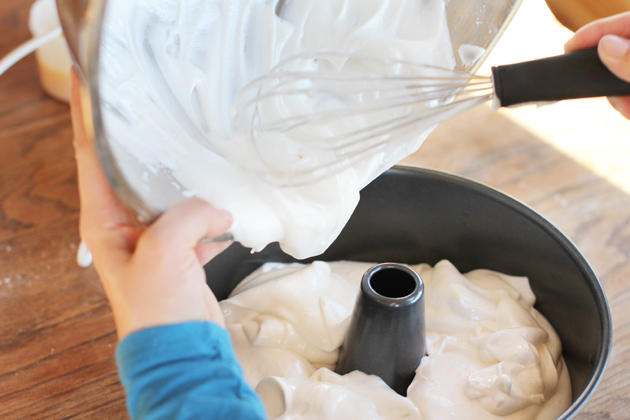 Annie had to run to an appointment while the cake cooled. But when she came back… much later… we enjoyed big chunks of cake with her homemade strawberry-rhubarb jam. Wow!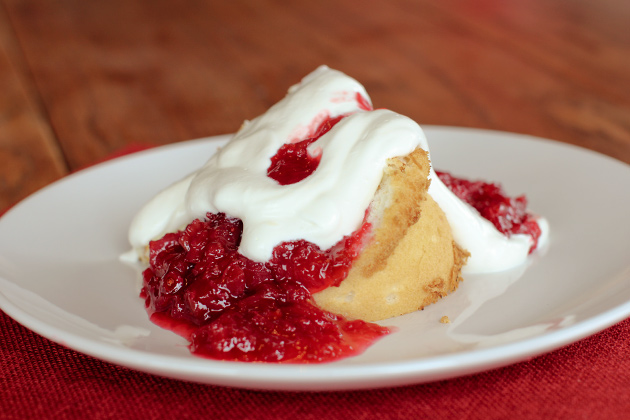 Annie's jam recipe is below, along with her friend's angel food cake recipe. Divine.