Décor à l'école
"When two vowels go walking, the first one does the talking."
I learned this as a kid, and ever since, I've been mispronouncing words like bear, build, and group.
Just kidding. But I taught this rule to my kids last week, and now I'm noticing exceptions everywhere.
I'm also noticing that the kids don't know which letters are vowels.
We're all set now.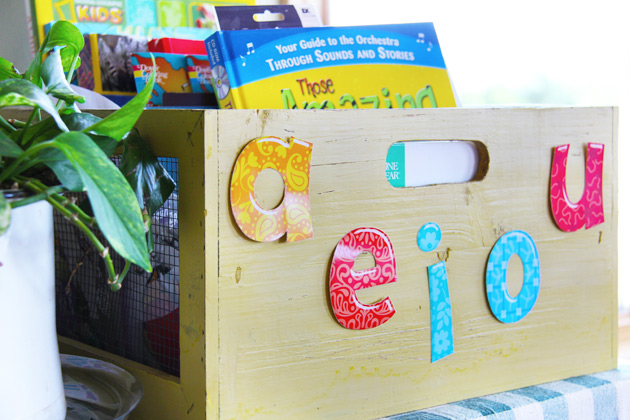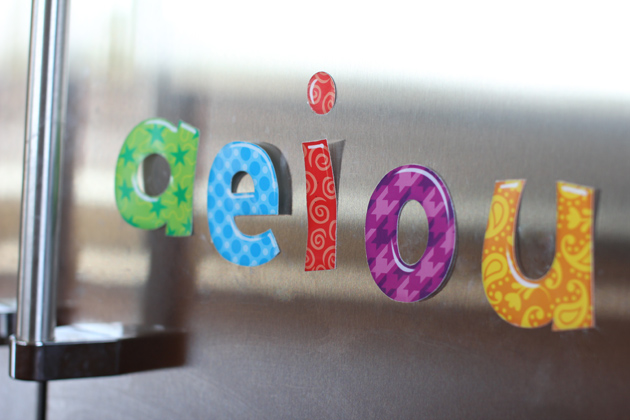 It's amazing how much more quickly a concept sinks in when it's posted all around the house. Thirty seconds here and thirty seconds there is a better approach for some things than a focused 20 minute session.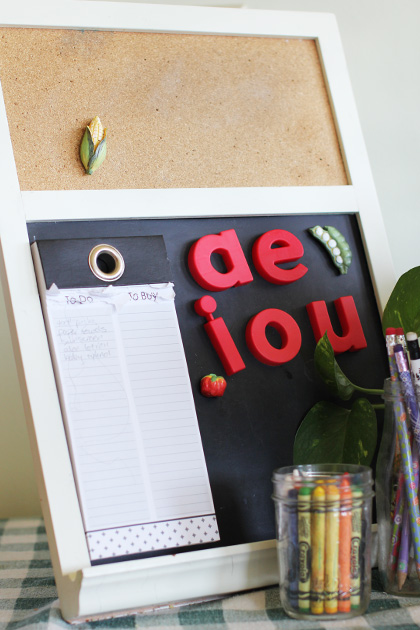 When we moved here, I pinned lots of beautiful home decorations onto Pinterest. These weren't among them, but it works…