4th of July Pencil Topper Craft
The kids are begging to learn to sew, so I've been hunting around for children's beginner sewing crafts that are easy enough for the earliest learners. I was inspired by some crafts that use felt, pinking shears, and embroidery floss. We tried a very simple version as a 4th of July sewing project.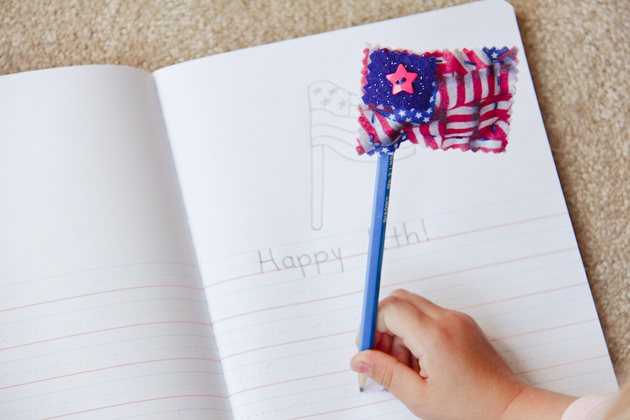 We made our flag pencil toppers out of rectangles of red and white felt. Sparkly blue felt provided a background for star buttons. After we had the buttons sewn on and the felt squares almost sewed together, the younger kids enjoyed putting stuffing into the flags. Then I sewed up the opening – leaving room for a pencil, of course.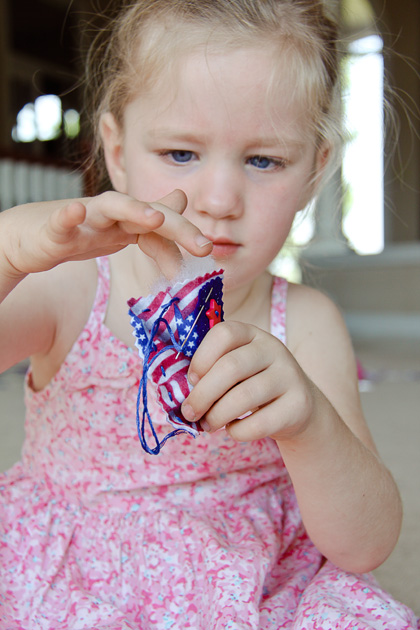 With leftover felt, we completed a bigger pillow craft: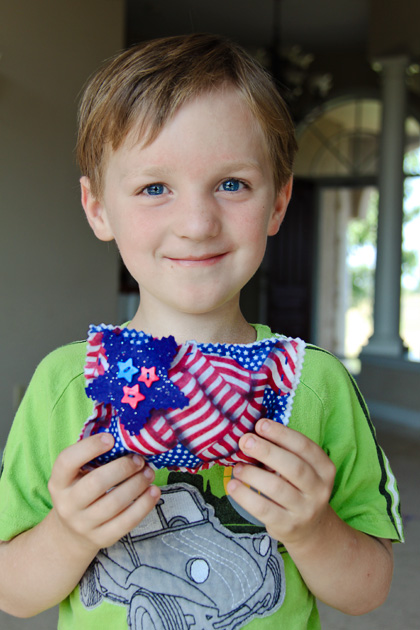 We might try some similar easy sewing projects in upcoming holidays, for more practice. I hope you have a happy 4th of July!