Blessed Rain
An unexpected rainstorm dumped a half inch of rain on our place… has it been over a week ago?! This was the storm whose violent lightning shut down our internet for five days. It also blew out the control box for our electric livestock fencing. Powerful. But all too short.
Afterward, it looked like a different world outside, with the dust washed away and the sky still half grey. I stole a minute to play.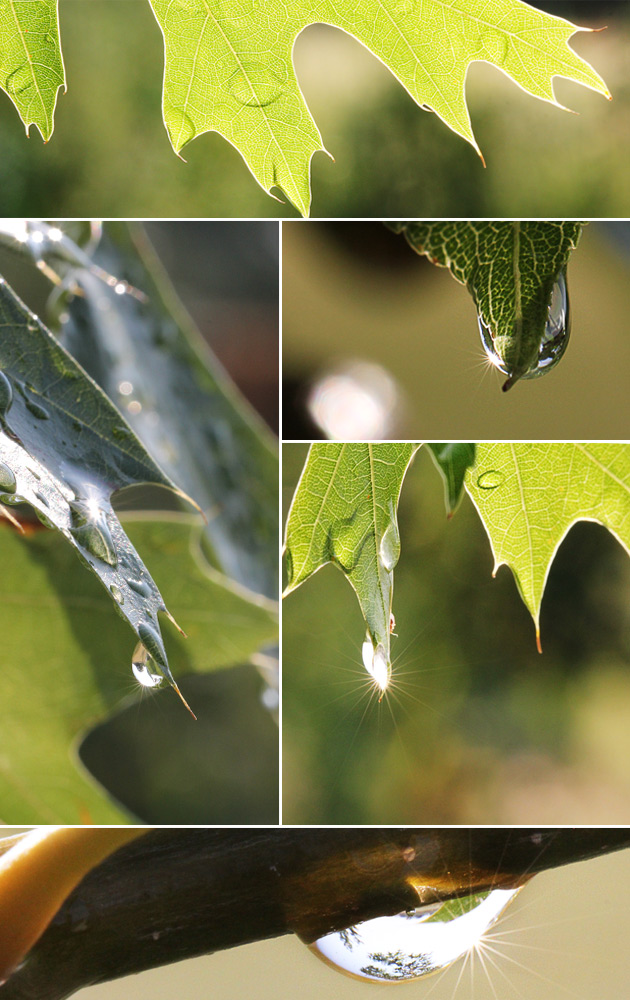 The sparkles of sun on the raindrops were captured the same way as Christmas light sparkles: by closing down the aperture. These were taken at apertures between f/9 to f/18.
I need more practice. We need more rain.
The fields and livestock could use it, too.
Seriously, the drought is taking quite a toll. We pray for rain.