Good Friday Comfort
We've been preparing for Easter with fuzzy felted Etsy eggs.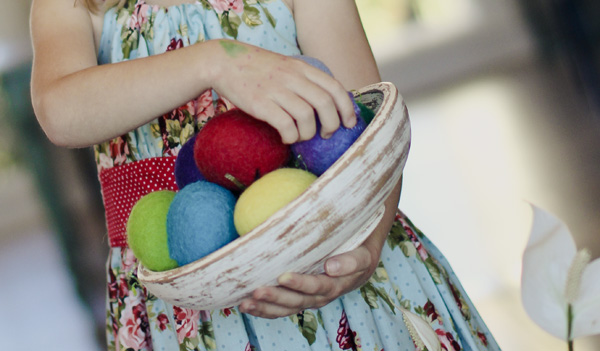 Soft comfort, on Good Friday, the anniversary of the most comfortless day ever.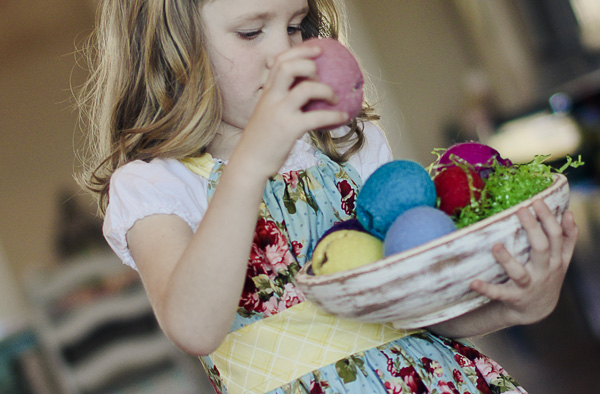 We pulled out the crown made of rose bush thorns from our garden and the cross of garage nails bound together with hair ribbon…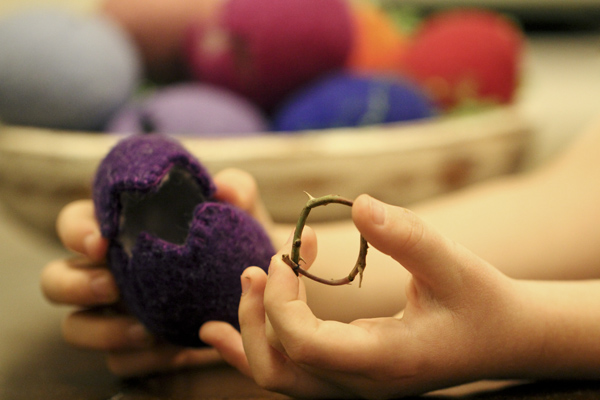 …symbols of instruments for deliberately hurting someone… to death.
There was no question of intention here — no "were these things meant to be hurtful, or am I just being overly sensitive again?"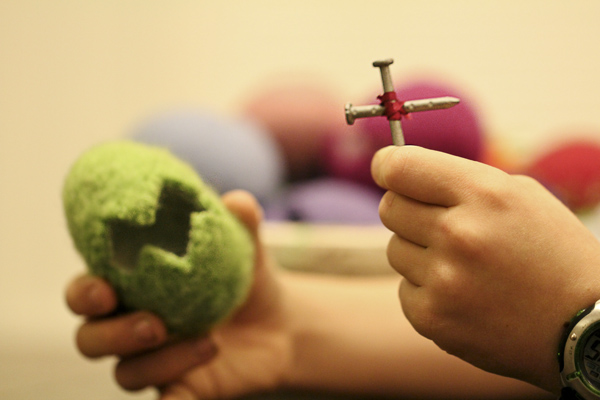 There was no question of Christ's intention, either.
"For God so loved the world that He gave…" (John 3:16)
"For the joy set before him he endured the cross…" (Hebrews 12:2)
"Father, forgive them, for they do not know what they are doing…"(Luke 23:34)
He intended that for all my hurts, He would be the one who bleeds.

He intended that I would be confident in being loved — no matter what I've done, no matter what others have done to me.

He intended that I would learn to love when I'm not loved, to sacrifice when I'm scorned, to be merciful when I'm misunderstood.

He intended to give me such a vivid picture of what love is that I would never forget it, as if it were engraved in me.

haqaq (Hebrew) — engrave, portray, decree, inscribe, govern

"It was a common practice among the ancients to engrave laws upon slabs of stone…" (Theological Wordbook of the Old Testament)

The lawgiver was the one who had the right to engrave.
"…the Lord is our lawgiver [haqaq]… it is he who will save us." (Isaiah 33:22)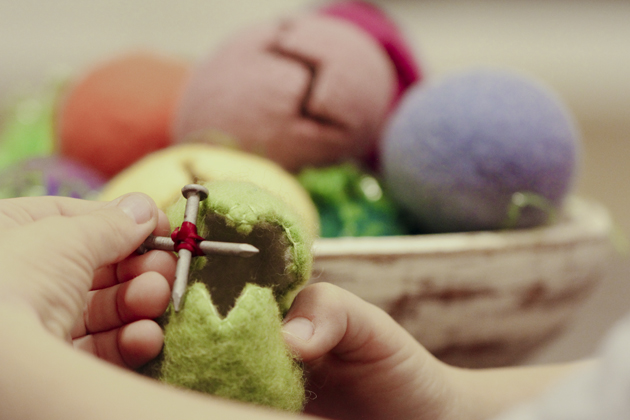 He engraved His Law into stone tablets…
"He declared to you… the Ten Commandments… and then wrote them on two stone tablets." (Deuteronomy 4:13)

He engraved a deeper Law, the Law of ransom, into His own flesh at the cross…
"I will not forget you! See, I have engraved [haqaq] you on the palms of my hands…" (Isaiah 49:15-16)

He "engraved" Himself in our stony grave…
"What right do you have here…
You who hew a tomb on the height,
You who carve [haqaq] a resting place for yourself in the rock?" (Isaiah 22:16)

And He engraves His Law into willing hearts of flesh…
I will remove from you your heart of stone and give you a heart of flesh. And I will put my Spirit in you and move you… to keep my laws… (Ezekiel 36:26-27)
"…you are a letter from Christ… written not with ink but with the Spirit of the living God, not on tablets of stone but on tablets of human hearts." (2 Corinthians 3:3)

He carved a path through these old prophecies…
"…you keep close watch on all my paths
by putting marks [haqa haqa] on the soles of my feet." (Job 13:27)

…so we could be confident that He is for us, that the resurrection is secure, and that He will come back to lead us.
"Oh, that my words were recorded,
that they were written on a scroll,
that they were inscribed [haqaq] with an iron tool on lead,
or engraved in rock forever!
I know that my redeemer lives,
and that in the end he will stand on the earth." (Job 19:23-24)

"The scepter will not depart from Judah;
the ruler's staff [haqaq haqaq] will rest securely between his feet.
Until the One comes to whom true royalty belongs,
all people will honor and obey him." (Genesis 49:10, The Voice)

This is the softest comfort, meant for me, guilt-free.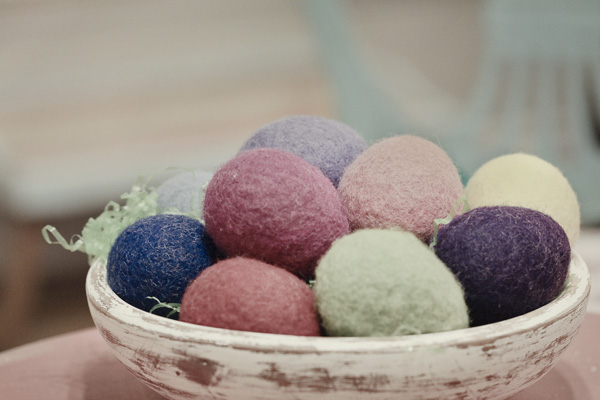 "…you are written on the palms of His hands. It does not say, "your name." The name is there, but that is not all: I have inscribed you." Absorb the fullness of this! Everything about you and all that concerns you have I put there. Will you ever say again that your God has forsaken you, since He has inscribed you on His own palms?" C.H. Spurgeon