Blood, Guts, Gore, and Brownies: Processing Grass-Fed Chickens
My husband and I were up until 3am last Wednesday night, processing 32 massively oversized grass-fed chickens.
Unfortunately, the chicks don't hatch out of their shells, neatly plastic-wrapped in packages of white meat for me.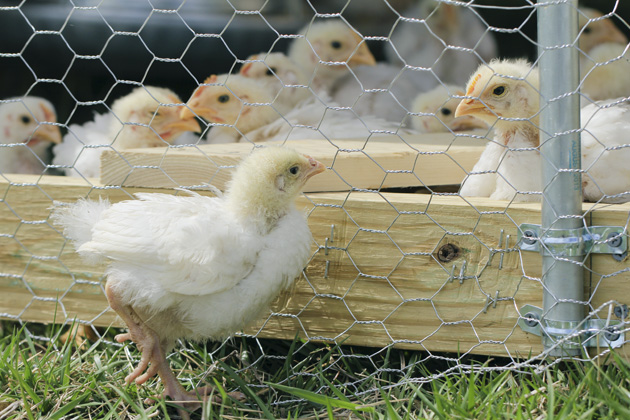 This spring, our family has been redefining backyard chicken-keeping, by putting them in the front yard. I think it is the only relatively flat piece of land on the near property.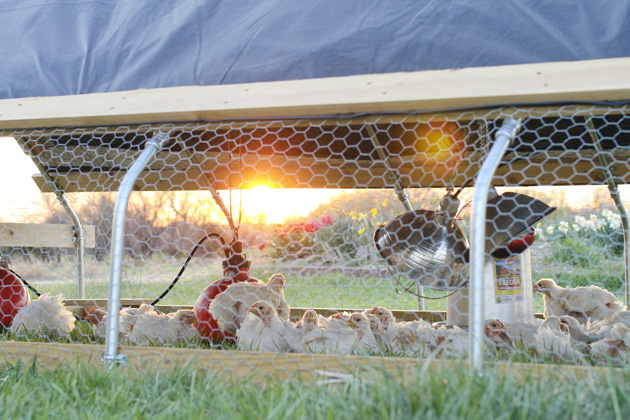 The movable pen allows the chickens to graze on grass, which means their meat has a higher level of omega-3 fatty acids than chickens who don't graze. I'd also like to hope it makes their short lives happier.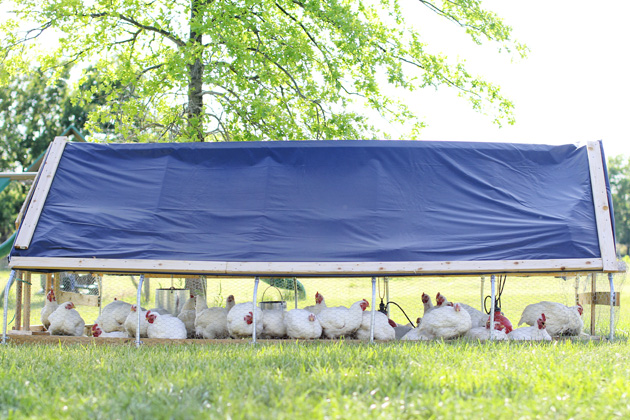 My husband wanted me to post pictures of the actual processing of the chickens! Sorry to disappoint, but these gruesome shots were all I could handle:
He did have an impressive setup, with everything necessary to process them right.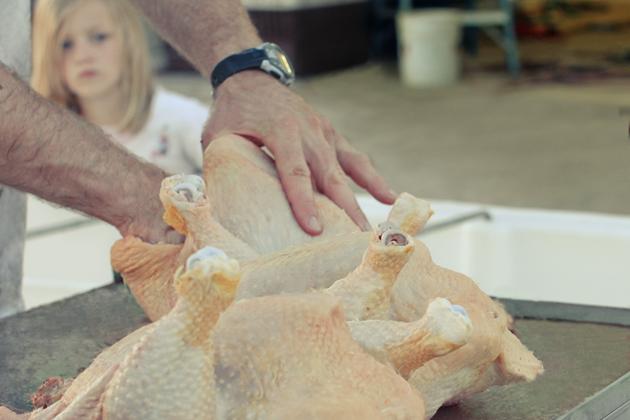 "Gut-level" honesty (haha): I get very squeamish about the realities of raising grass-fed chickens. But it is nice to know how our poultry lived, what they were fed, and how they were processed.
Toward the end of the outdoor work, I managed to slice myself with a new knife while removing it from the packaging.
I'm standing there in the dark, starry night, trying to think better thoughts than the first ones that came to mind… All I could think of was the traditional remedy of the chicken-axe wielding women of my childhood church:
I have vivid memories of laughing, exhausted women in blood-spattered clothes, pulling out the 9×13 of brownies to celebrate another year's worth of poultry in the freezer.
After all that work, they managed to make room for chocolate and chatting.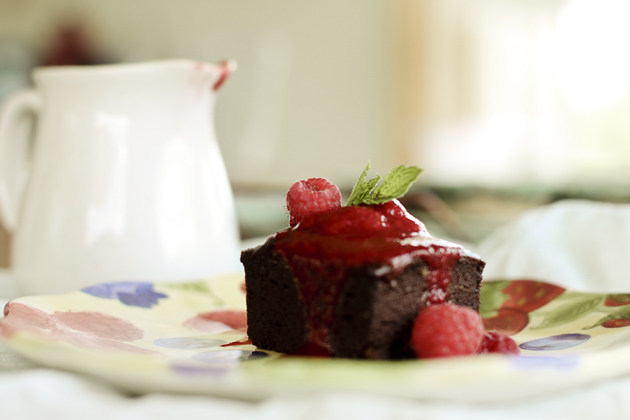 And this, I believe, is the little-known secret of keeping the sustainable lifestyle sustainable!

At least one of those women has switched to gluten-free, and so has my husband. For them, instead of traditional brownies, I tested an avocado and coconut flour version, with raspberry sauce for extra sweetness.
You'll have to join our next chicken-processing party to try them!! 😉