Molasses Seed Round Recipe: Not for the Birds
I happened to be making this Molasses Seed Round Recipe when two of my husband's adopted teenage brothers came over to help him build something or other.

Their comments:
"They look like bird seed."
"What are they, for constipation or something?"

My husband bought them pizza, which kept them quiet for a while!!

But if you're the type who thinks regularity isn't just for the birds… 😉
These mini granola bars are packed with brain-boosting omega-3s, blood-healthy iron, bone-hearty manganese, antioxidants and flavenoids, not to mention protein and loads of fiber.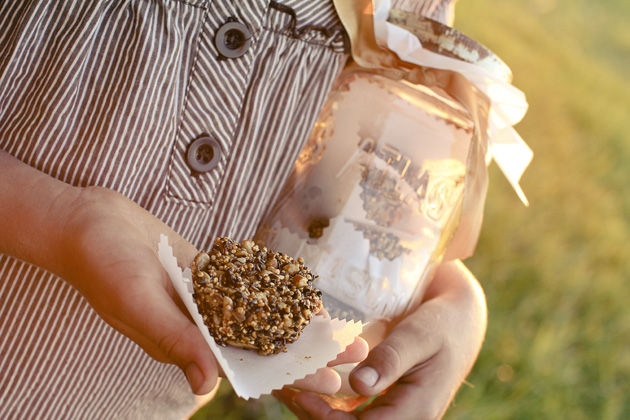 Plus, they were gone within 36 hours. So there! 🙂
I adapted my recipe from the Seedy Rounds recipe in The Muffin Tin Chef cookbook by Matt Kady.

The Nuts and Seeds (can be varied):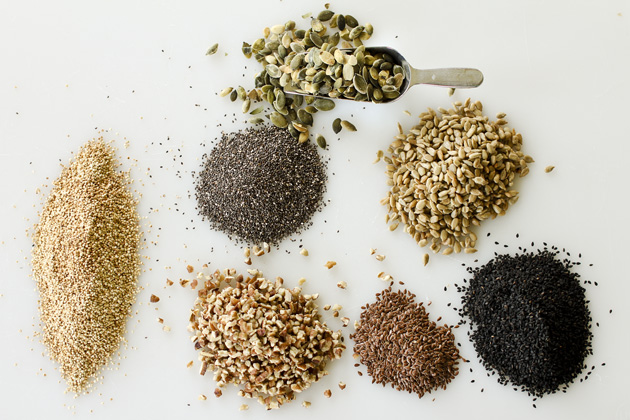 1/3 cup quinoa
1/4 cup flax seeds
1/4 cup black sesame seeds
1/4 cup pumpkin seeds (pepitas)
1/3 cup sunflower seeds
2 Tbsp. chia seeds
1/3 cup chopped pecans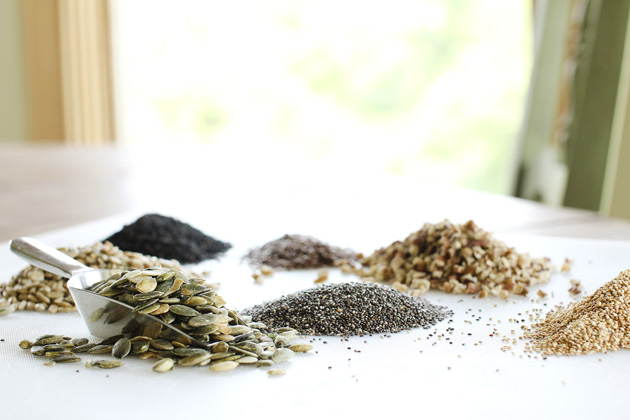 The original recipe called for hemp seeds, but after several minutes of googling hemp seeds online, I decided to give up that interesting investigation and substitute flax seeds!

I also changed up the sticky, gluey ingredients, because I didn't have maple syrup on hand, and because my husband doesn't want to use corn syrup or any corn products.

So… The Glue (my version):
1/4 cup raw sugar
1/4 cup molasses
1/4 cup water

The How To:
Preheat oven to 350F.
Toast the quinoa in a saucepan until it smells toasty and starts popping (2-3 minutes).
Stir the quinoa, nuts, and seeds together in a bowl.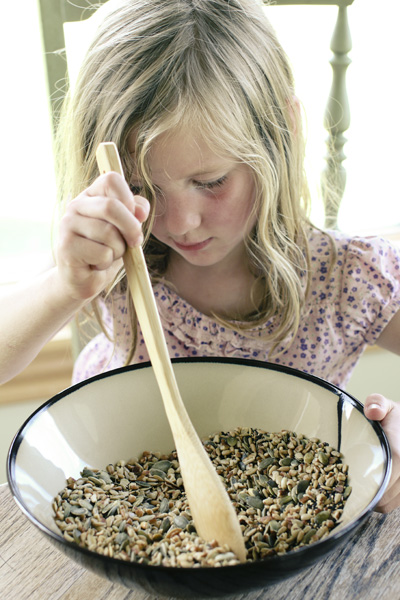 Boil the raw sugar, molasses, and water in a small saucepan — stirring constantly — until the sugar is basically dissolved and a bit of the water has boiled off.

Mix the "glue" into the nuts and seeds.
Press the mixture into silicone min-muffin cups or mini paper baking cups.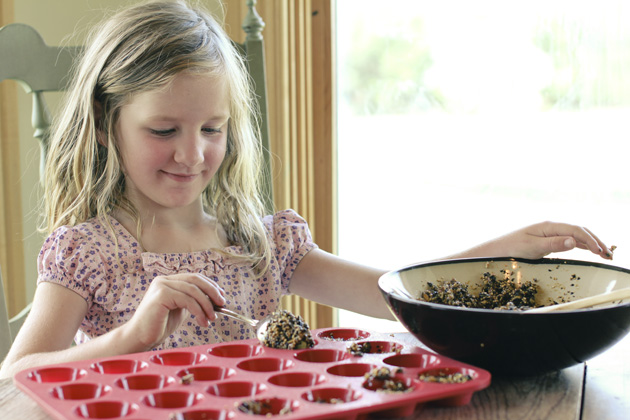 Or have a young baker do that for you…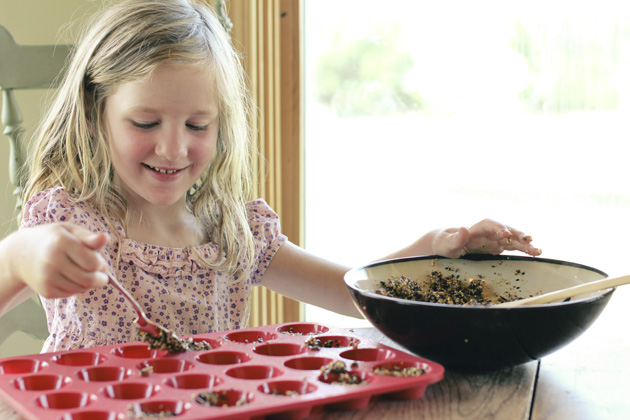 It fills about 18 mini baking cups.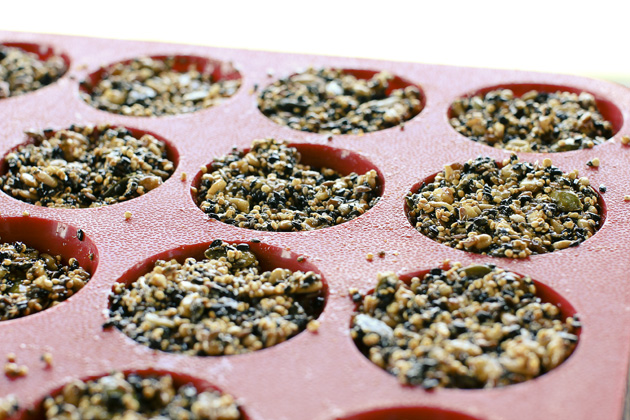 Bake at 350 for about 15-20 minutes.
Let sit for a couple hours before peeling them out of the cups. Mine were still pretty sticky on the bottoms when I peeled them out, so I used small squares of parchment paper to store them. By the next day, the glue had set, so to speak, so they were less gooey and held together much better.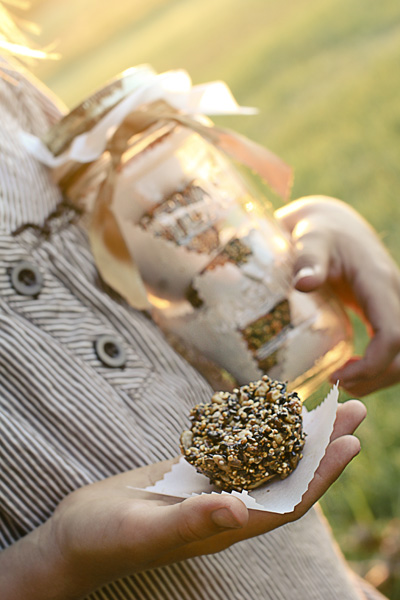 Last step: consume!!
🙂

(Well, maybe that isn't the very last step, but… you know…)