Sunset Horseback Lessons
I happened to catch the end of this, as the sun was going down…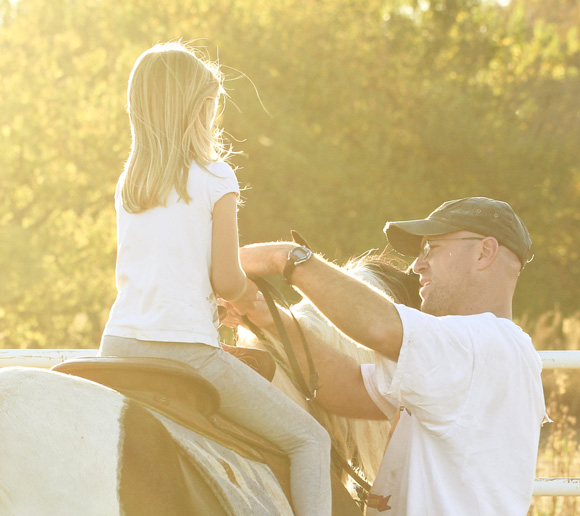 My husband had decided to give the older two kids an impromptu horseback riding lesson.
My daughter was just slightly thrilled…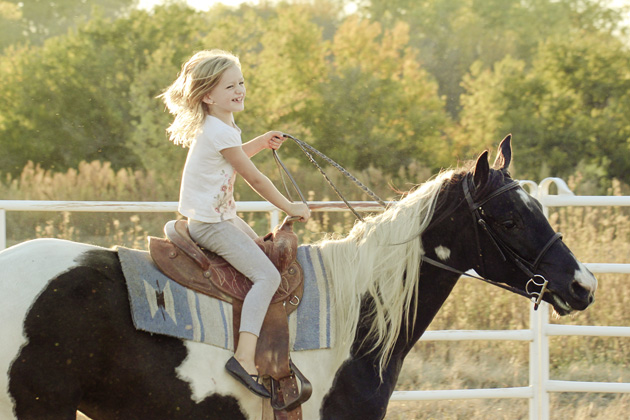 In case you didn't catch that…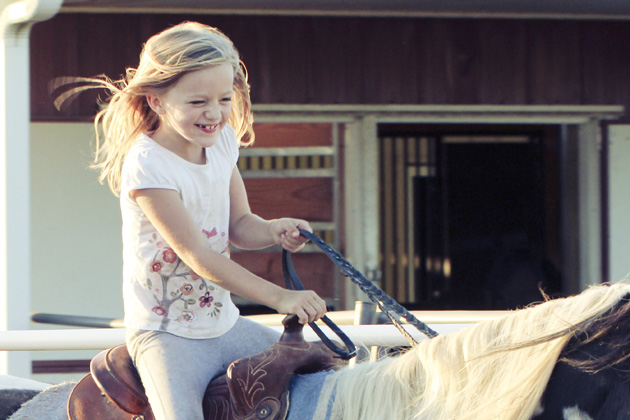 THRILLED!

My oldest (and he does have the oldest child personality, even though he's only the oldest by twenty fear-fraught minutes, during which the obstetricians yelled "PUUUSH!" and the anesthesiologist turned up the epidural, in case they needed to surgically extract my second-born and administer oxygen)…

Wait, where was I?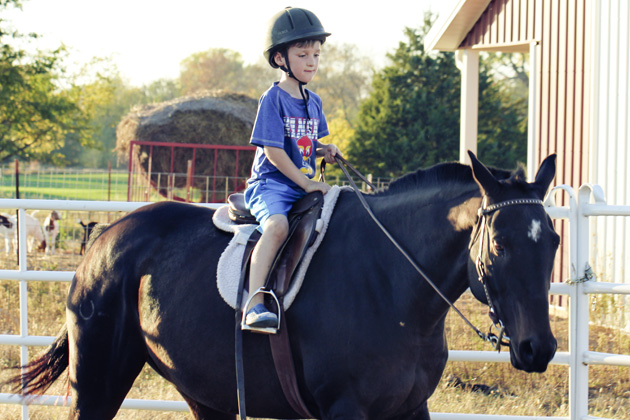 Oh yes — my firstborn handled the horses like a pro.
I took pictures of him…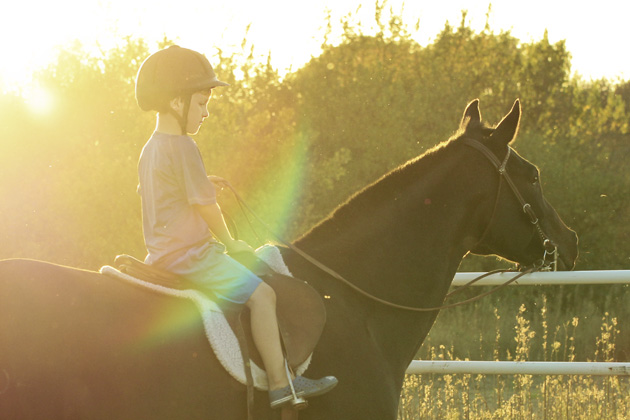 …but unfortunately for him, he doesn't have hair that streams like a blaze of fire against the setting sun.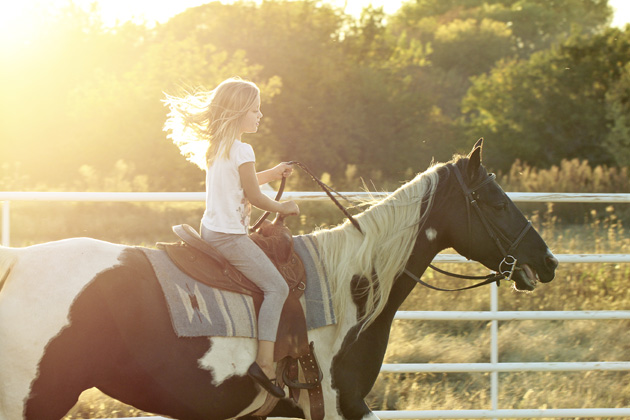 In case you didn't catch that…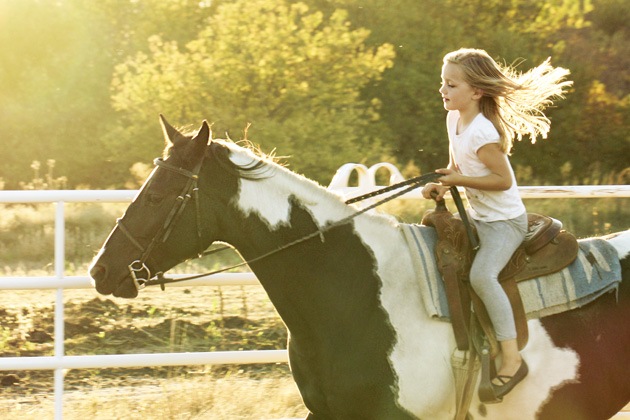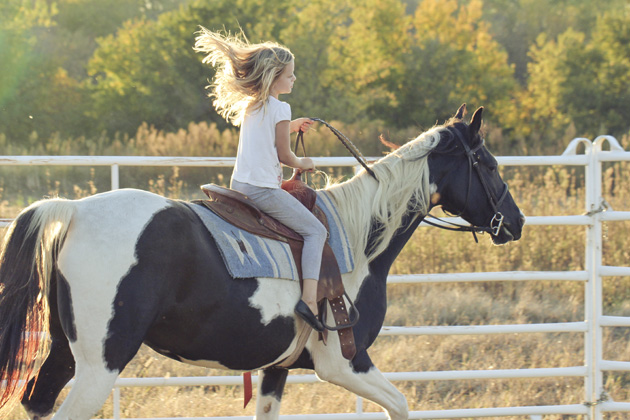 BLAZE OF FIRE.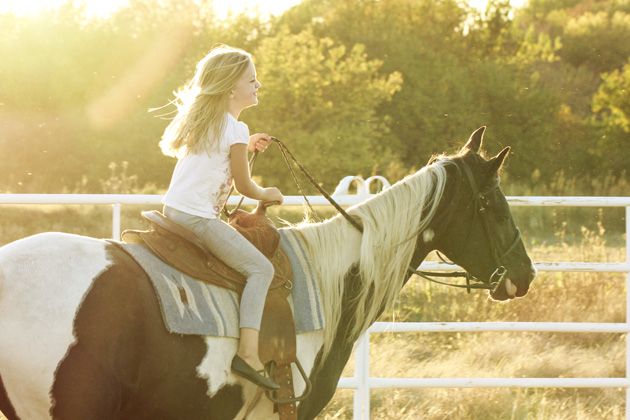 This mama's heart was pounding with every hoof beat. I have one question:
Where is her helmet??!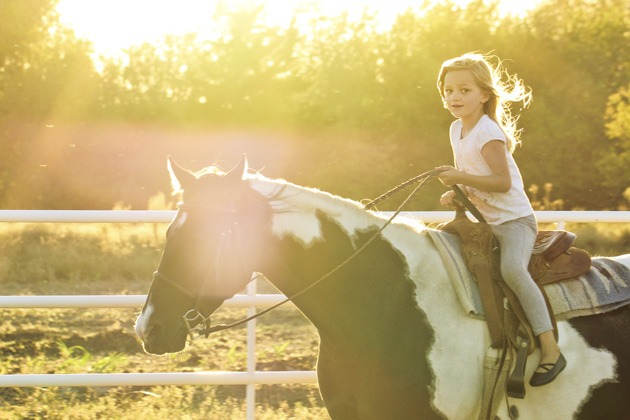 I didn't spend 8.5 months having my abdomen distorted into Escher-ish proportions, only to lose her for failure to locate a hat.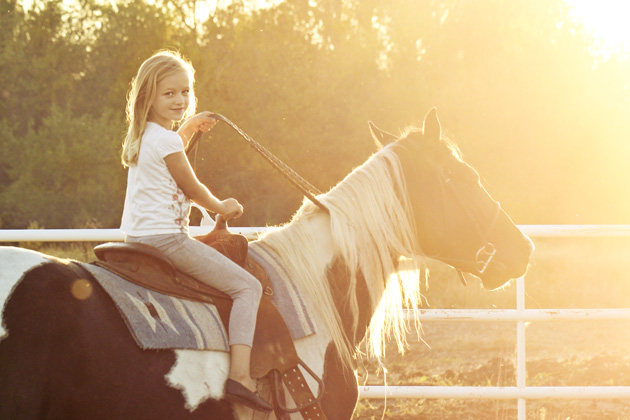 And that's that.