Leaving My Childhood Church
I loaded the kids into the van early yesterday morning…
Got to my childhood church to attend 8am service.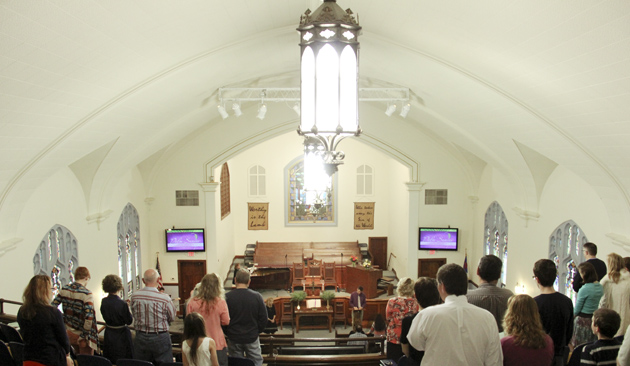 I think I teethed on the backs of the pews below…
Folded myself up in the squeaky balcony chairs…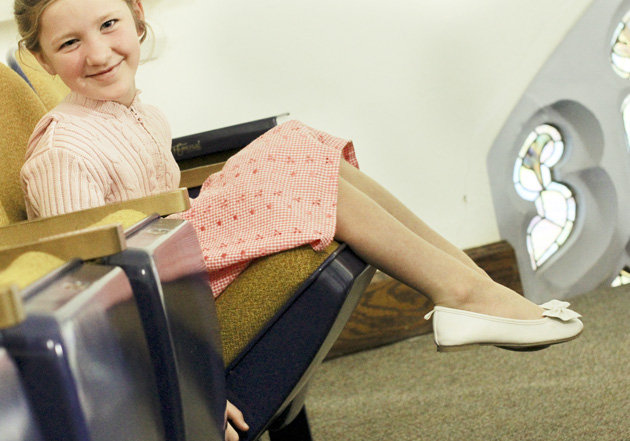 Got married there, too, on beautiful steps that my dad built and gave to the church for weddings.

I attended 8th grade Sunday School in the little room that leads to the bell tower…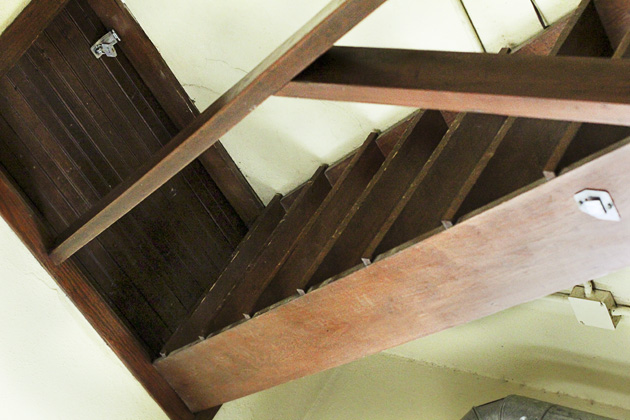 It was all boys in that class, except me. The wise (and probably harried) Sunday School teacher would walk us to Hanson's soda shop on Main Street, to burn off energy.
The door to that little room has been locked sometimes now when I come back. (It didn't used to be locked … Somebody musta got caught!!)
But I know people who know people with keys around here… in case I ever get locked out…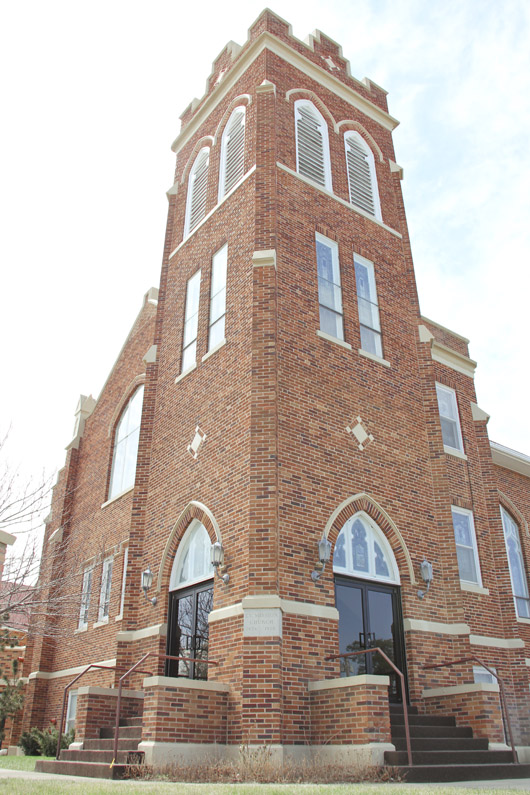 I practiced reading music from the hymnals…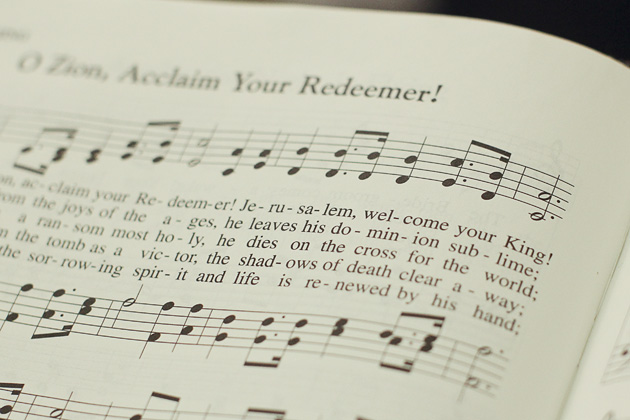 Learned to play keyboard off lead sheets from a guy in youth group…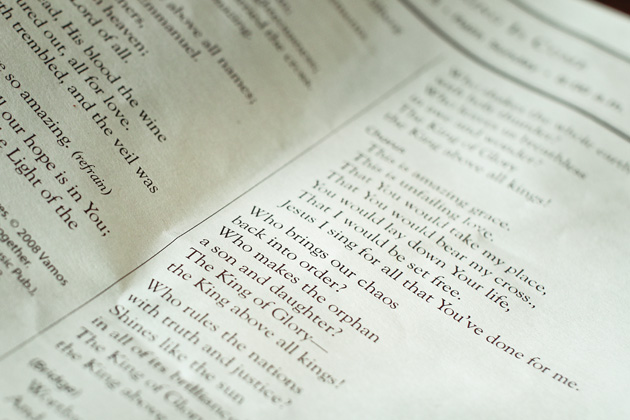 Got comfortable speaking, singing, praying… in front of friendly faces… "aunts" and "grandmas" who wanted me to succeed more than I was afraid to fail…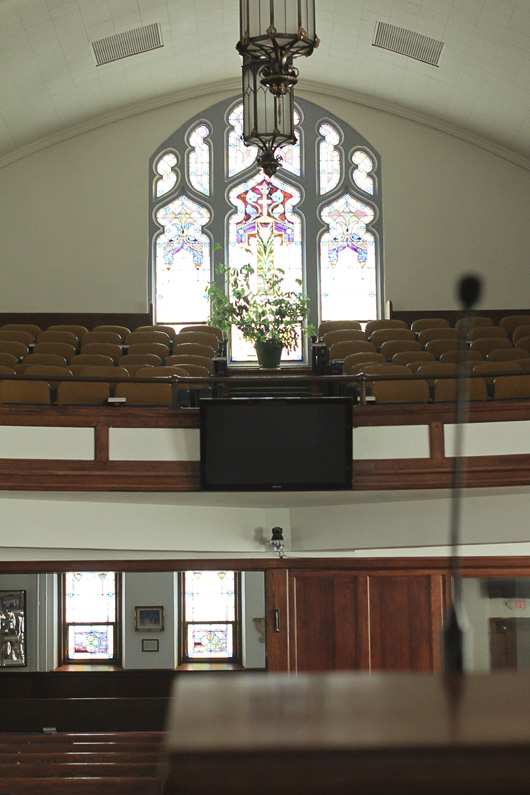 I recited catechism here, shortly after the lead pastor first arrived…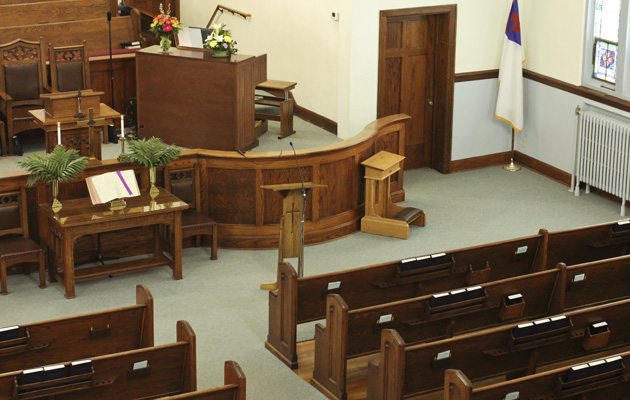 I gave a testimony about the way Abraham just kept following God faithfully, without any huge conversion story, and that's ok…
I had overlooked major pieces of Abraham's story — and I had no idea what was ahead in my own story.
Abraham left home, and eventually so did I.
"Go to a place I will show you," God said to Abraham.
God, where is the place You will show me?

I was surprised and thankful to be here on a Sunday morning when they honored a woman for her 27 years of service to her church. I got to stretch out my hand with the rest of the family to beg God for her healing — the way she has begged God for our healing so many times. (This woman can pray!!)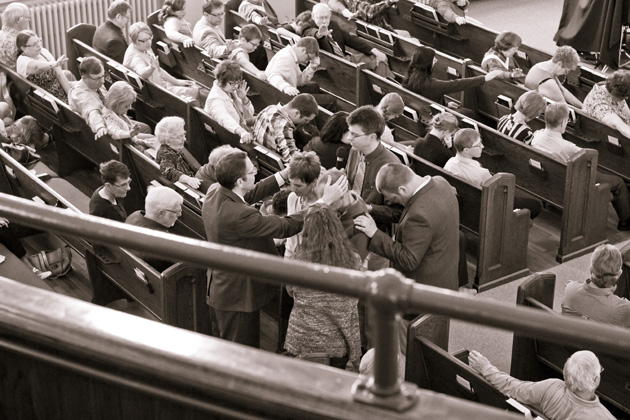 "If you talk to her afterward, just know that, because of her condition, she's not able speak if she gets emotional."
Her speech was affected, but I could understand her just fine. I thanked her for praying me out of some dark times. I took my kids to her — They are tangible answers to her prayers.

She asked me what had brought me there that day. I told her, vaguely, that I just needed to be around the church family that raised me.
She turned to look me square in the eye and said —
clear as could be —
"You can always come home!"
I got emotional and couldn't speak.

The pastor preached about making decisions — a Palm Sunday sermon about the people of Jesus' day trying to decide who He really was.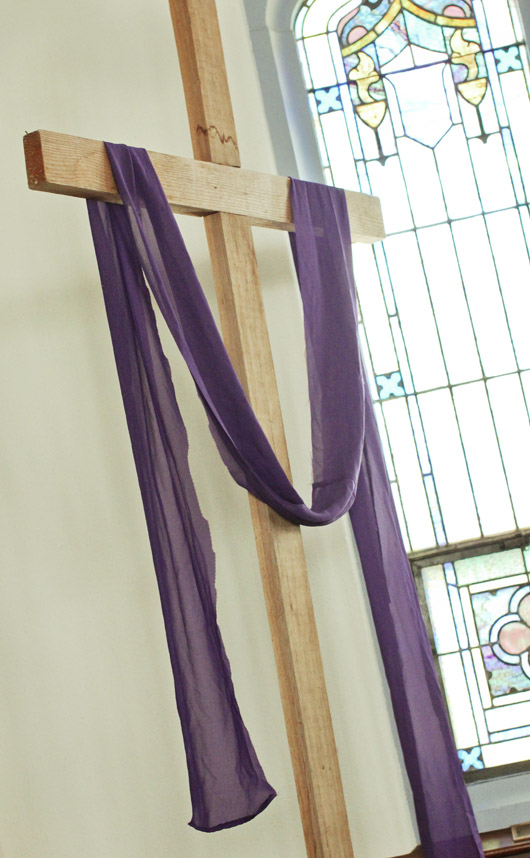 Before you make a decision, you need to get enough information from the right advisers…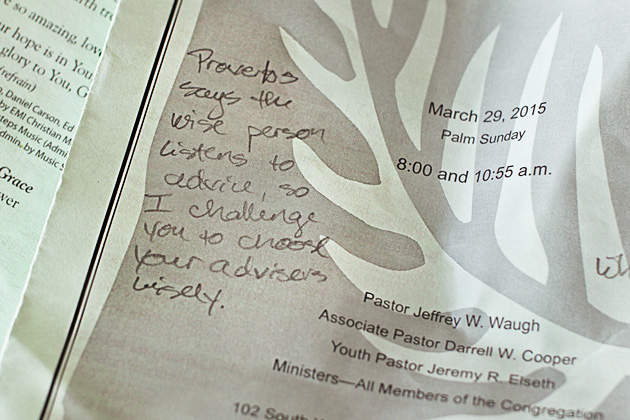 My best advisers are the ones that have the most information about me. When I come limping home, they know which wounds are only superficial (even if they appear troubling) and which ones need real balm.
Advice from my childhood mentor that morning:
You are deeply known and deeply loved.
Return, restore, abide. Keep abiding in Jesus.
From my best friend:
Your lasting significance won't be in anything you've done, but in the relationships you've built. (But if you ever came home, we'd plug you back in where you left off!)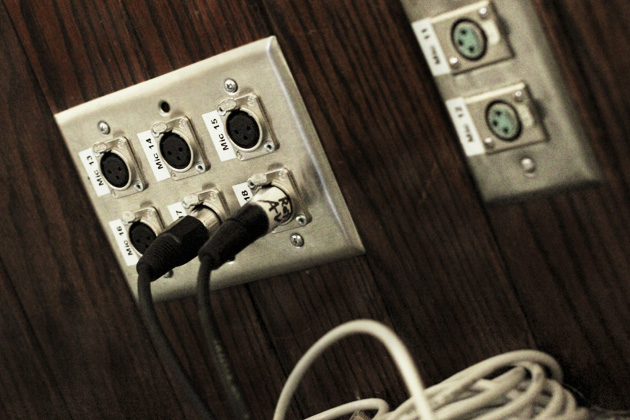 God, where is the place You will show me?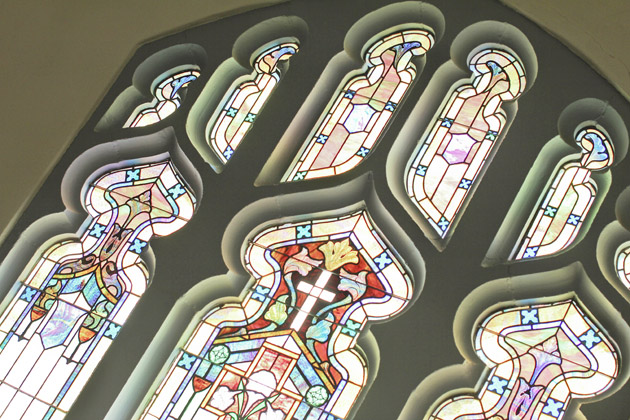 After nine (or so) moves and several bumps and bruises (which still show too much, I think) we moved to our beautiful farm. I told my husband that there is nothing else left on my "big" wish list (kids, a long-term home…)…
Except a ministry — a sense of meaning and purpose that reaches beyond our family.
Is this an ok thing for a wife and mom to want?

Part of Abraham's calling involved owning land.
He was already confident of this, because God had promised it to him.
"…To your descendants I will give this land…"
(Genesis 12:7 NIV)
But there came a point where he offered it up to his nephew.
"…I don't want there to be any animosity between you and me… After all, we're family. A vast land is out there and available to you. It is time for us to go our separate ways. You choose your land. If you choose east, I'll go west. If you choose west, I'll go east — it's your call."
(Genesis 13:8-9 VOICE)
Lot took the best lot, and that was that.
Abraham never actually owned any of the Promised Land before he died. Instead, he left a legacy and pattern of faith for his children.
"…those who have faith are children of Abraham…"
(Galatians 3:7 NIV)

"…'If you were Abraham's children,' said Jesus, 'then you would do what Abraham did… Abraham rejoiced at the thought of seeing my day…'"
(John 8:39, 56)
Abraham buried his wife on a purchased plot in a land that his descendants wouldn't own for another 400+ years. He put roots down in faith, even when he had nothing at all to show for it.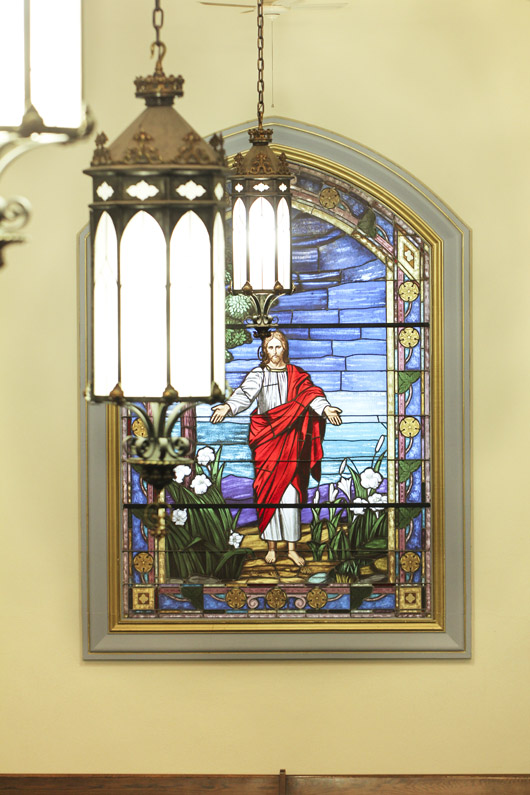 Someday God would remove the obstacles, the walls would fall down, and God would say, "Take what I've promised!" But Abraham never saw that time.

God, I can't see what's ahead!
Is this the time to give up my lot? I have descendants growing up faster than I can breathe out, "Wait…!"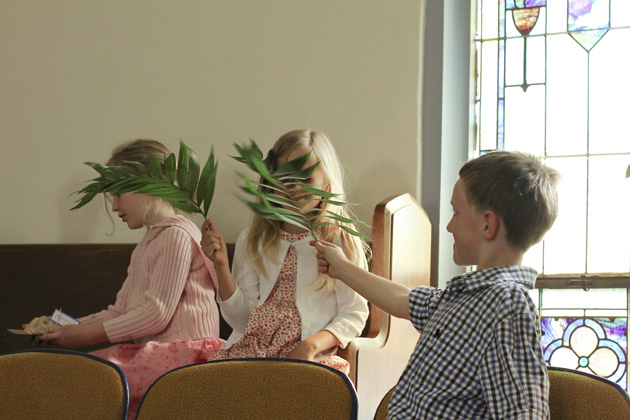 Certain promises feel as unreachable as 400 years into the future…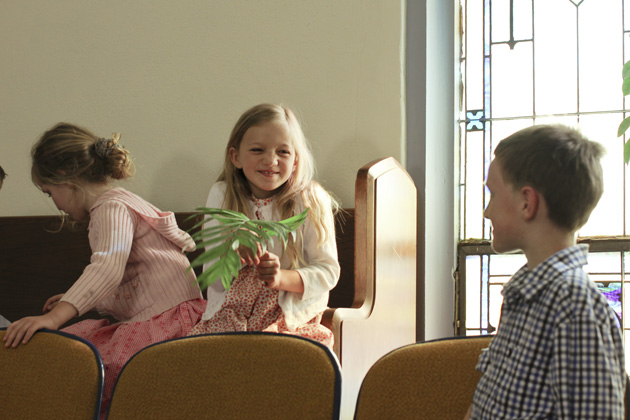 Do I let any "callings" fall dormant?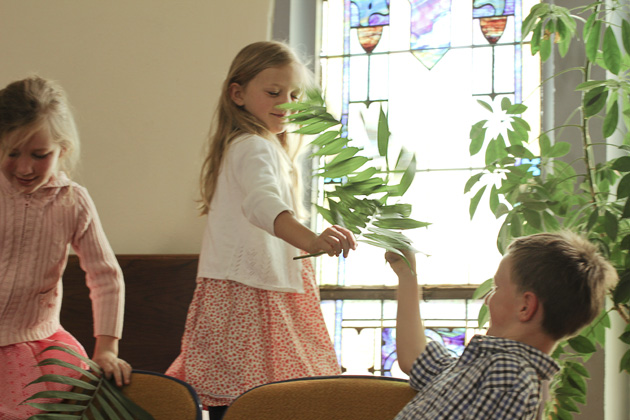 Maybe they are for my children, not for me.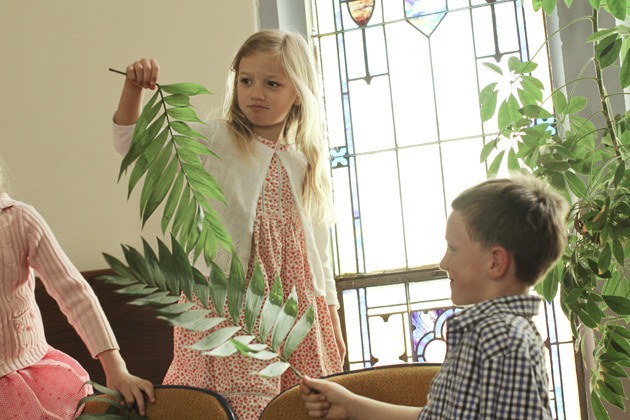 Leaving my childhood church…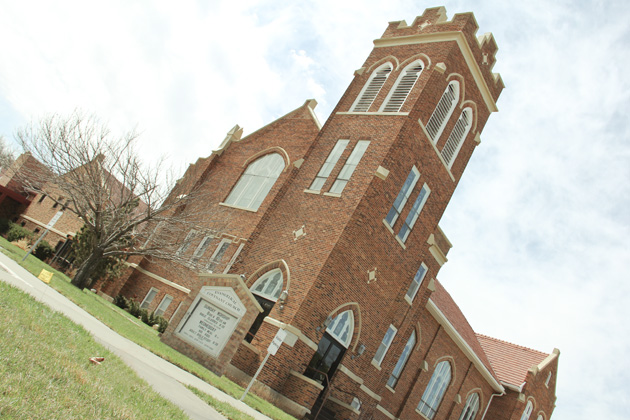 And making a decision where to put down blind roots for the future – for my kids' futures…
In a place where I have no keys…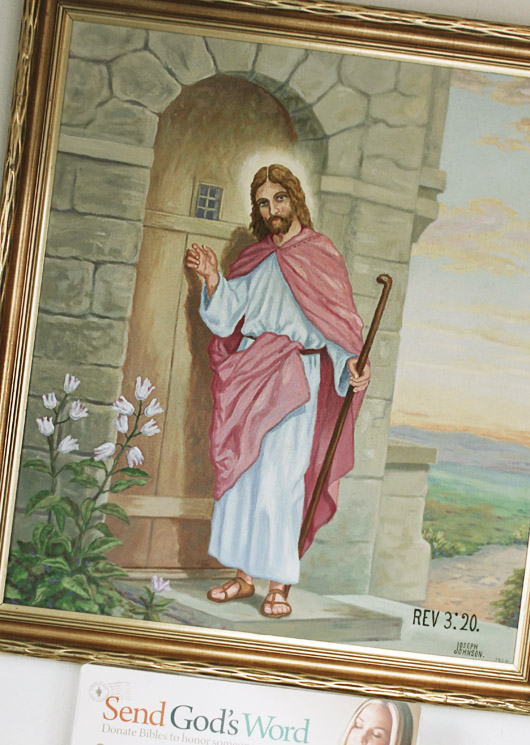 …and where there are no familiar memories, and no time-tested bonds of assurance…

God, show me the place where You want me to be!