Spring: A Walk Around the Farm
I don't always spend a Saturday with my husband at home and the sun shining warm…
but when I do, it involves something like planting a hundred gladiolas, lilies, hibiscus, and bleeding hearts…
and, of course, a walk around the farm to see how everything is doing.

We found a newborn calf this morning.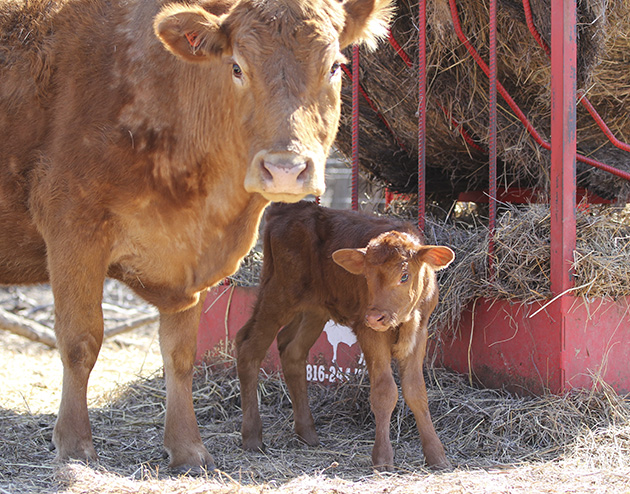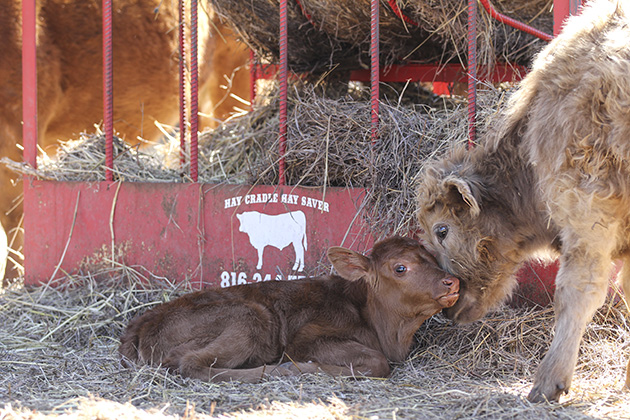 While we were out there, my husband dropped off three lick buckets of a protein-molasses mix with the skid steer. The cattle rushed to them "like kids in a candy store," as he described it.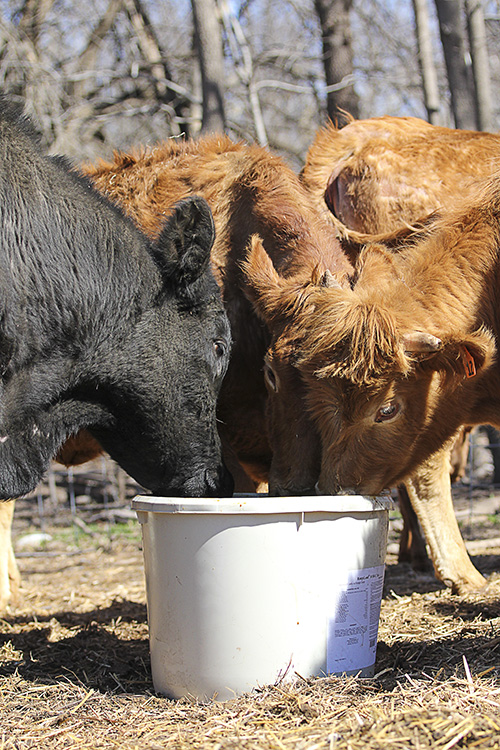 My youngest son spotted yellow crocuses pushing through the ground. Mom & I planted these last fall.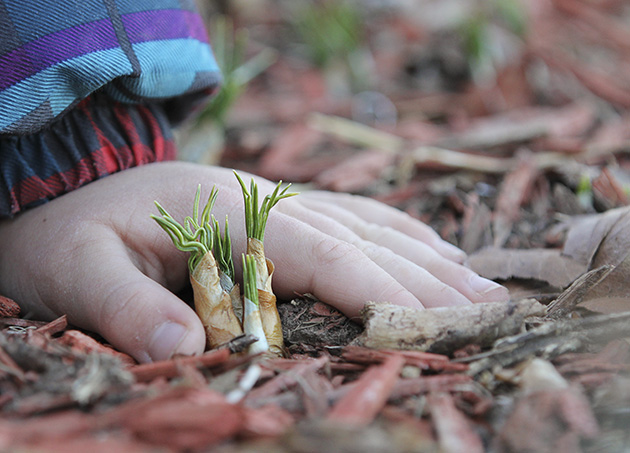 They're the first flowers to bloom — harbingers of spring — which makes them my favorite.

Bees were happily stealing crushed corn from the cows and carrying it to the hives for food.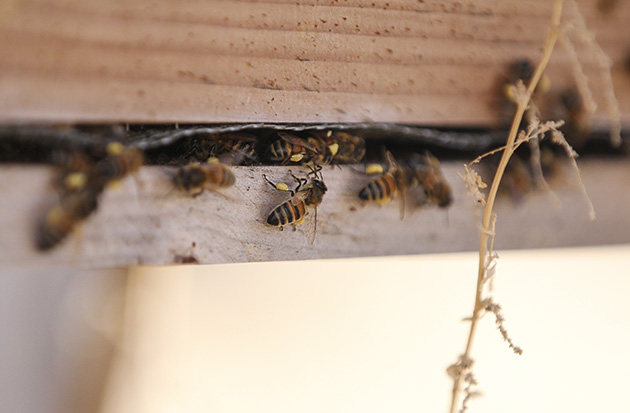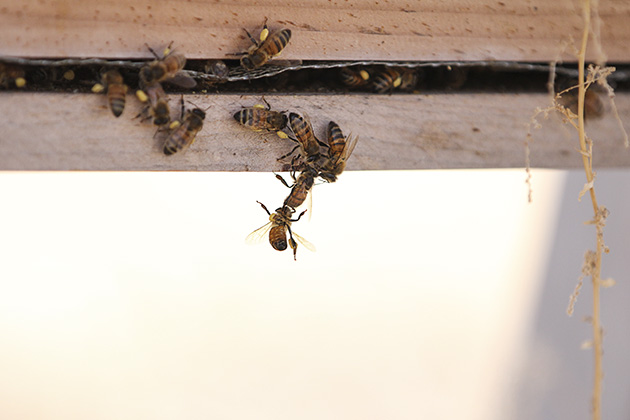 My husband was disappointed to see that some of the fruit trees are budding already. This one is a "Pineapple" Pear: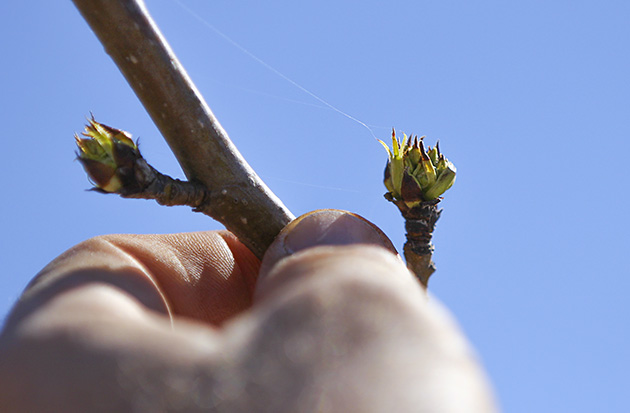 The buds don't look like much, but they turn into fruit later. When buds appear too soon, the next freeze kills them, and then the tree won't produce any fruit for the whole season.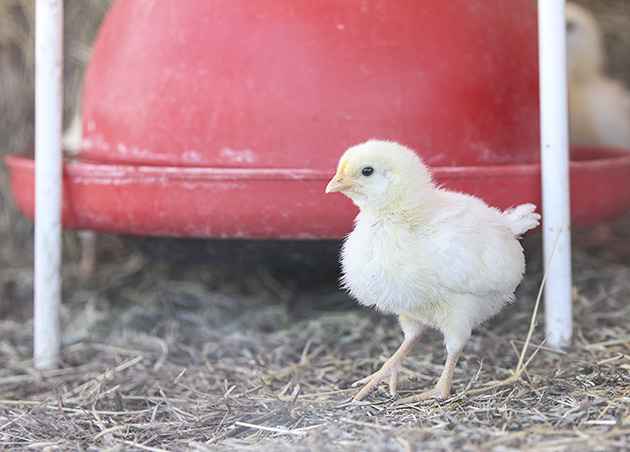 We got our chicks too early, too. A good percentage of them couldn't stand the cold. These ones will make it, though. They're getting their feathers in, and they have the system down:
– run and get a drink
– run back to the heat lamp under the brood box
– run out to forage for bugs & starter chick feed
– run back & huddle under the brood box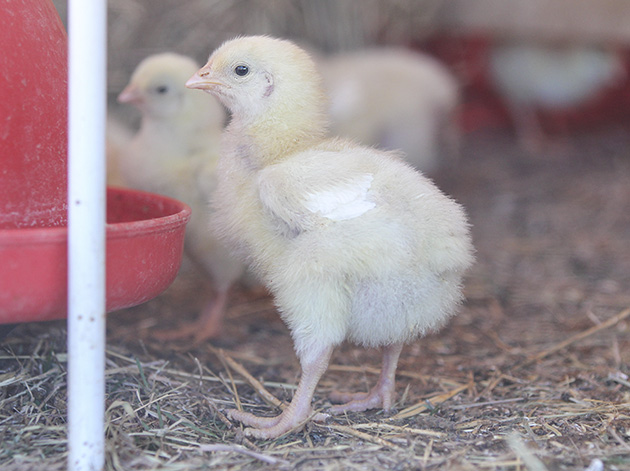 My daughters spent most of today with the horses. They've learned to harness them by themselves, lead them to a rain barrel or fence, climb on, and ride bareback.
Not that this makes me nervous at all or anything…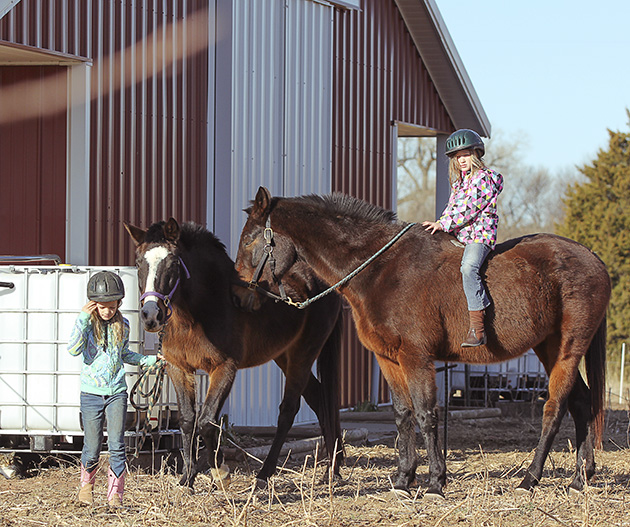 They're not old enough to be so old & capable yet.

You all have told me this a hundred times, and it's true: The years I have with them go by too fast.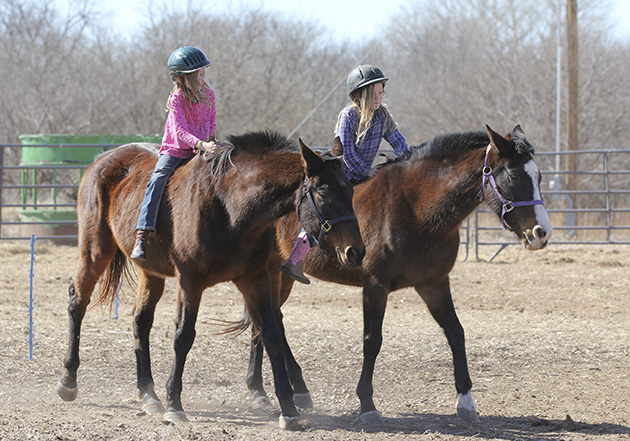 I feel like I'm constantly juggling my investment in the kids, my support of my husband, and my development of my own interests and goals.
Just like all worries & struggles, these belong in God's hands, where they get traded for peace.
"Don't be anxious … Pray about everything … the peace of God … will stand watch over your hearts and minds in Jesus, the Anointed One." (Philippians 4:6-7 VOICE)

"I am confident that the Creator, who has begun such a great work among you, will not stop in mid-design but will keep perfecting you until the day Jesus the Anointed, our Liberating King, returns to redeem the world." (Philippians 1:6 VOICE)

"There is a time for everything,
and a season for every activity under the heavens …

"He has made everything beautiful in its time. He has also set eternity in the human heart … everything God does will endure forever; nothing can be added to it and nothing taken from it."
(Ecclesiastes 3:1, 11-14a NIV)

"For we are God's handiwork, created in Christ Jesus to do good works, which God prepared in advance for us to do." (Ephesians 4:10 NIV)

"To him who is able to keep you from stumbling and to present you before his glorious presence without fault and with great joy … be glory, majesty, power and authority, through Jesus Christ our Lord, before all ages, now and forevermore! Amen." (Jude 1:24-25 NIV)