The List: A "Typical" Homeschool Morning
Each morning, I hand each of my kids a clipboard with a list attached to it. This list, folks, is a pipe-dream, a wild hope that they can manage to get through all of their assignments before 4:00. It rarely happens. But, after seven years of homeschooling, I still hope. And, after most-of-their-lives of homeschooling, they still react with shock and dismay to The List.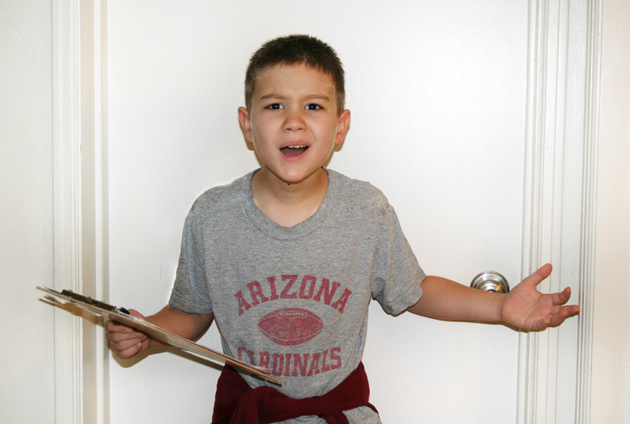 Our days start quietly. Each child operates according to his or her own rhythm. My daughter (The Ballerina) gets up, showers, and cleans her room before we even see her emerge for breakfast. The two younger ones sleep in, and The Professor drags himself out of bed, asks for a stack of books and a cup of tea, and starts reading immediately. Sort of. Is he reading, or sleeping?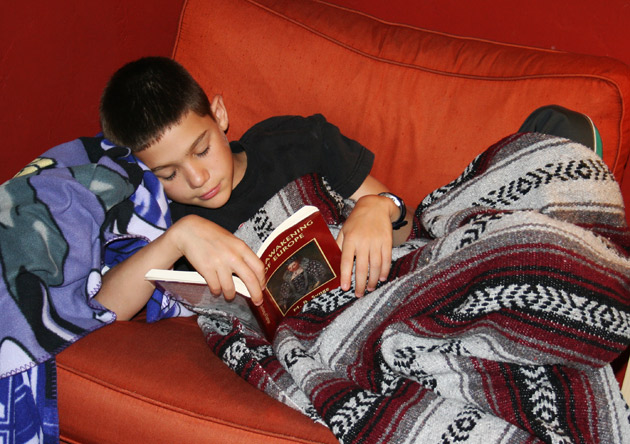 A dirty little secret: Sometimes we call something "school" when it's actually just parenting. Like teaching The Ballerina to be a lady.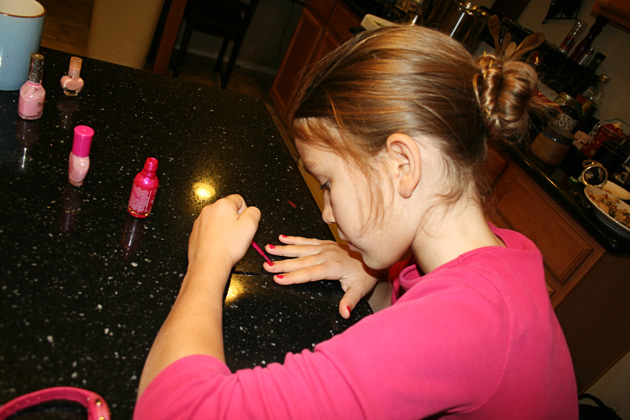 Or teaching the boys to be gentlemen.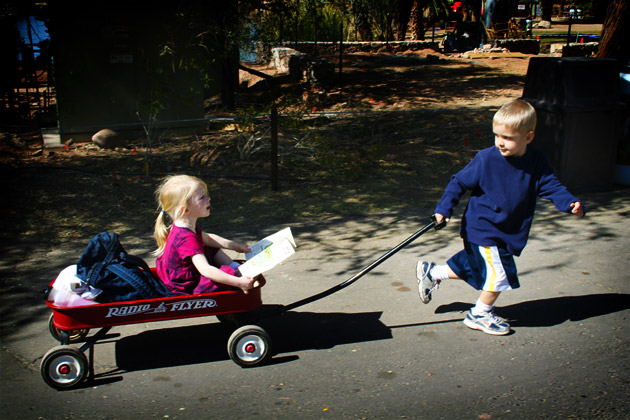 Or not.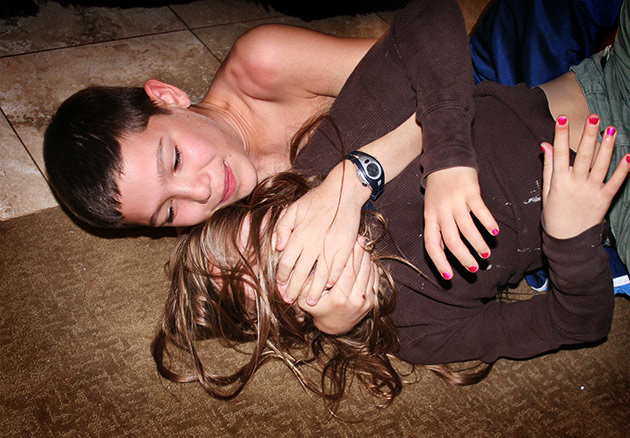 This was not on The List.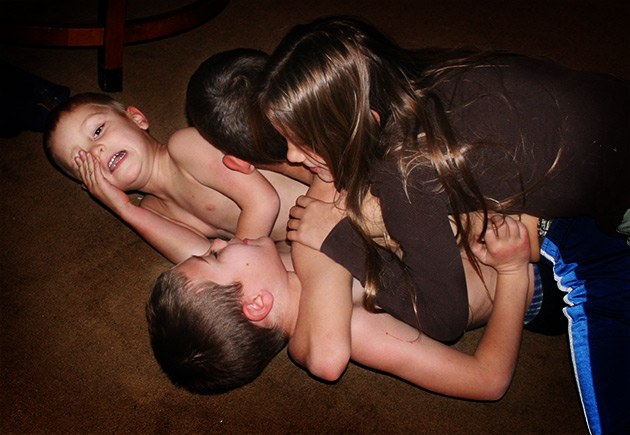 Dog-pile!
Obviously, this party needs to be broken up. I send one of them out to do his chore.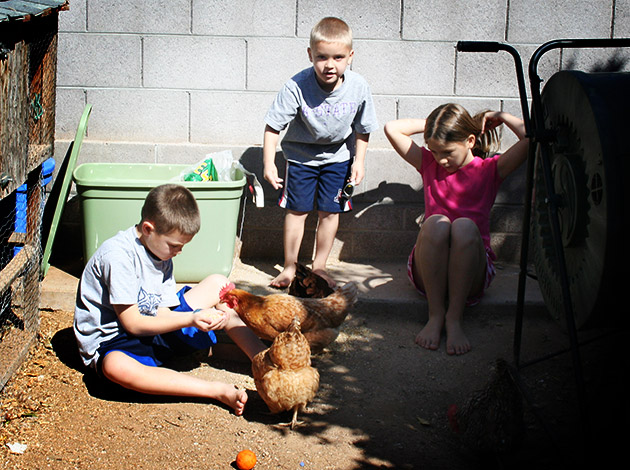 I did NOT send three of them out! I call them back in and get them back on task.
One child is missing. I make a search.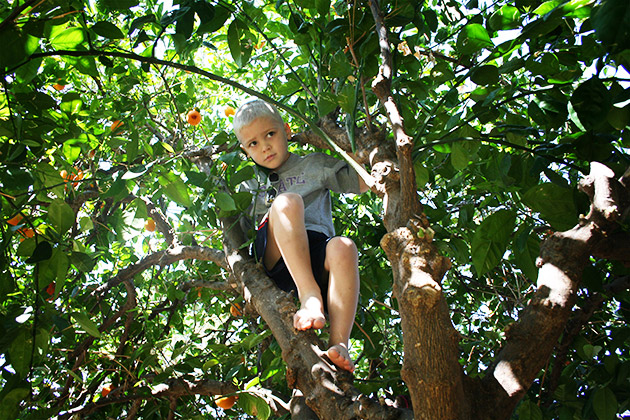 I help him down, send him inside, and go check on the garden.
When I come back in, THIS is what I find inside.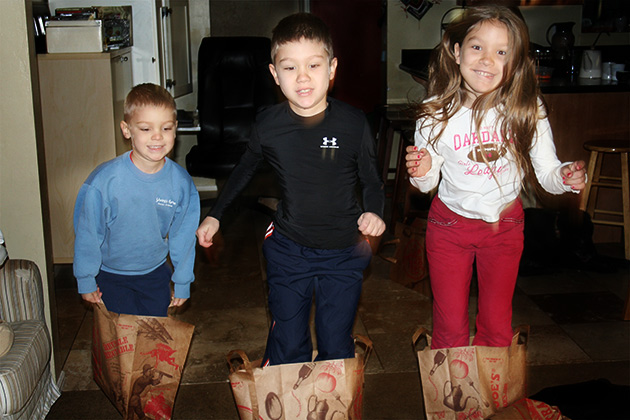 Sack-race wasn't on The List, either.
After a long lecture about the importance of The List, they are all back on track.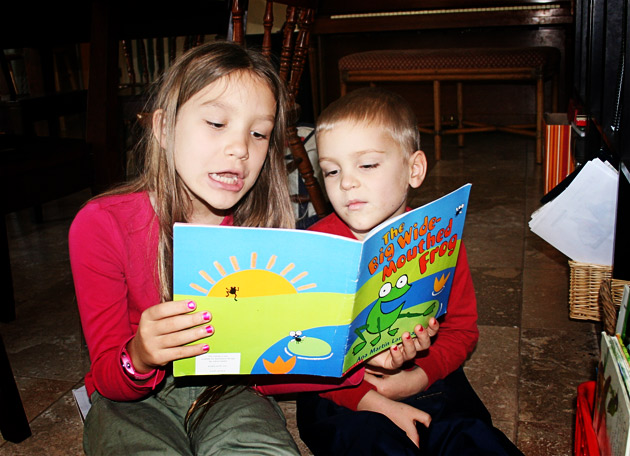 When I am asked what a typical homeschool day looks like, I'm stumped. I've never had one. We work hard; we play hard; we get distracted; we pick up and move on. Every day has surprises, mini-disasters, delights, and quiet hours that actually go as planned. The kids are learning everything very well, and we're loving (almost) every minute of it.
I should probably note that these are scenes from several schooling days, not just one. They do represent a typical day at our house, for sure. I spend a lot of time just keeping the kids on track, or making the quick judgement-call that hand-feeding chickens and climbing orange trees and having sack-races is sometimes more valuable than whatever I put on The List. I try to put on my you're-busted-but-I-still-think-it's-funny face, and pull out my camera. We do study–hard–a lot, but I think these pictures are lots more fun than a whole blog full of photos of my kids reading and writing, don't you?