Annie Had Her Baby…Shower!
Last Saturday we threw a "Bee My Baby" Shower for Annie! She plans to use Burt's Bees Baby products for her little boy, so we had fun planning a bee theme, with some daisies thrown in for good measure.
(Click any image to view it larger. Click here to view my bee baby shower idea collection on Pinterest with links to ideas and places to buy supplies.)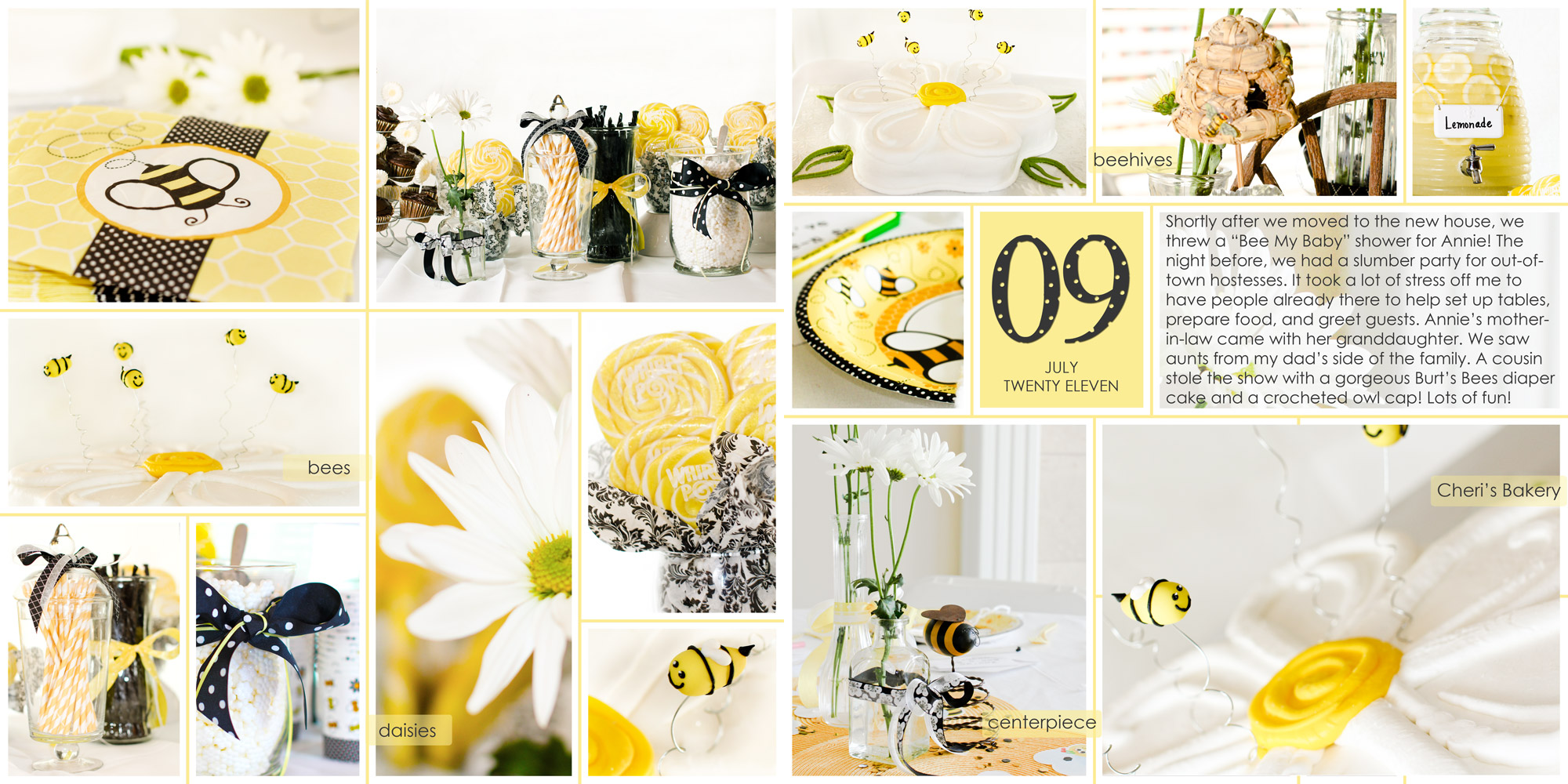 I had just moved, so lots of people pitched in to help me pull this party together. Several people helped with baby shower food ideas, bringing plates of pinwheels, chicken salad on cream puffs, scones with lemon curd topping, and much more.
The worker bees: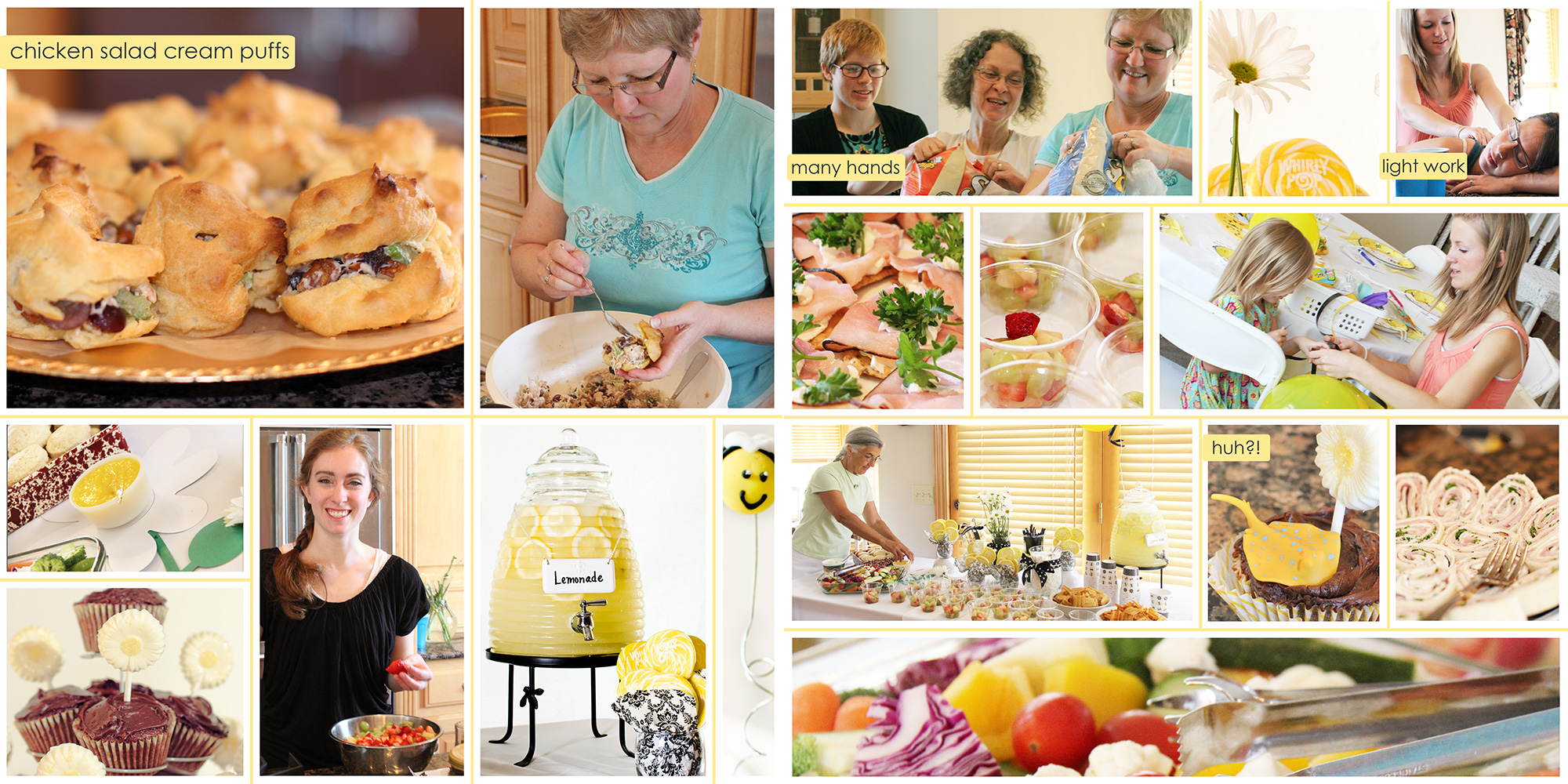 Annie's long-time best friend planned most of the games, like a "What's Your Bees-ness" game where we checked off items that we had in our purses (Annie's purse was prestocked for her). The yellow striped Oreos in the pictures below were supposed to get from the forehead to the mouth without any help from the hands! Oh, the indignities! Mom handed out a list of animals, and we had to list the names of the babies. Did you know a platypus baby is called a puggle? I didn't, either. And a dear friend of the family gave a devotional about teaching our children to bee (be creative, be loving, be children of God, etc.).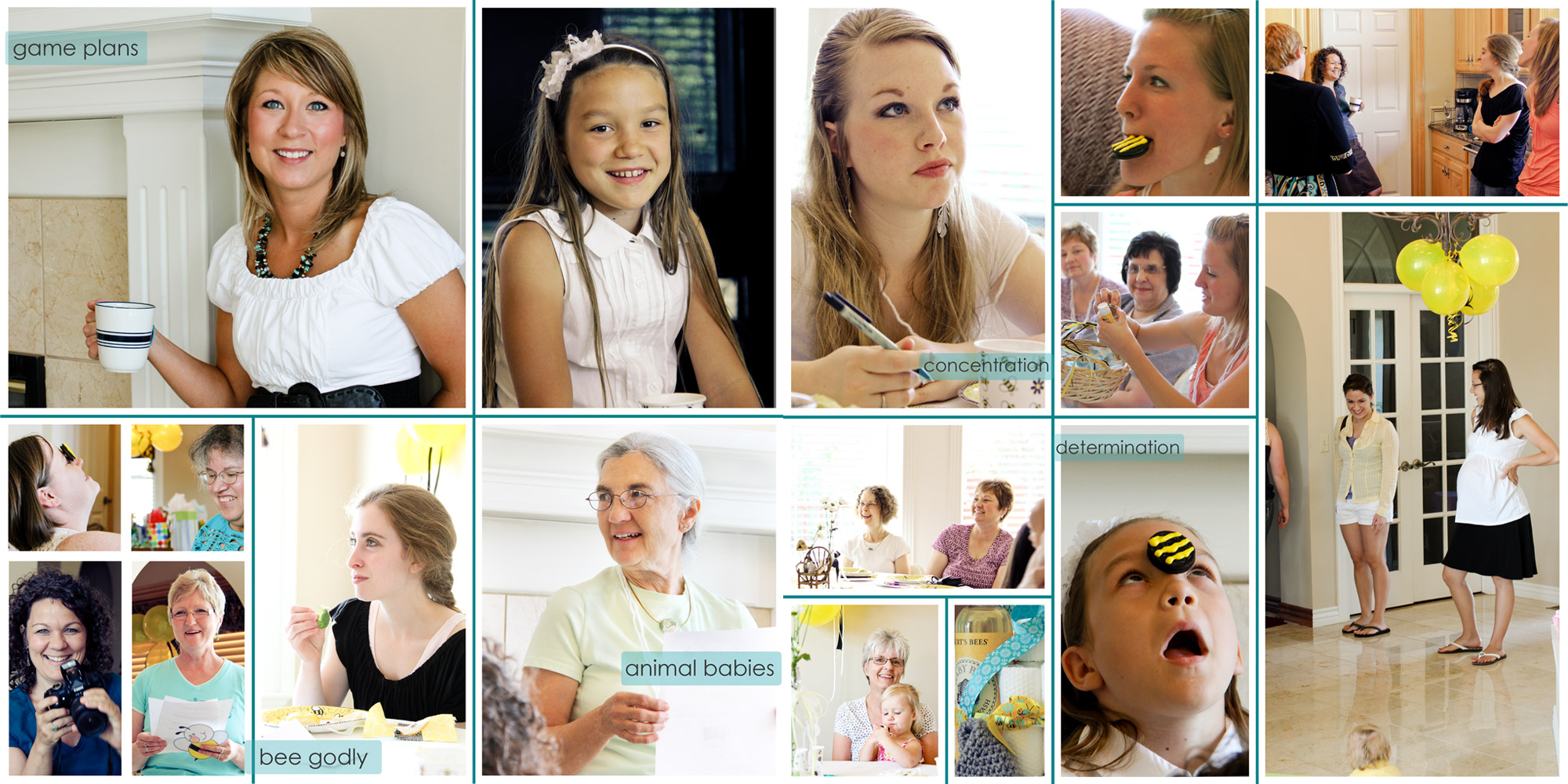 Here's the Queen Bee herself, opening gifts, looking beautiful, and threatening to pop: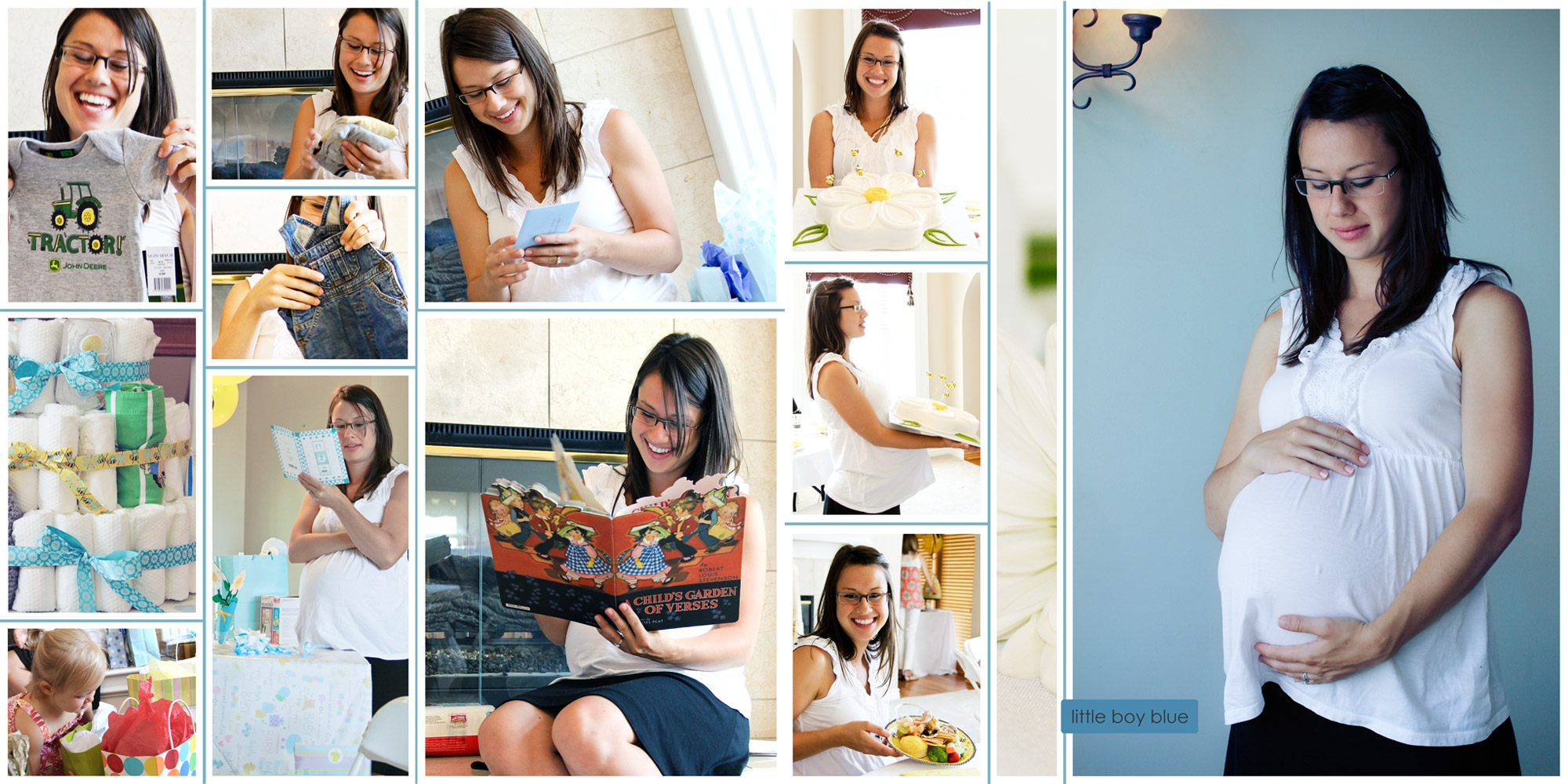 My husband watched most of our kids during the shower, but they came back in time to play with balloons and eat some of the lollipops I'd been promising them for several days. And I adore the picture my husband took of us sisters: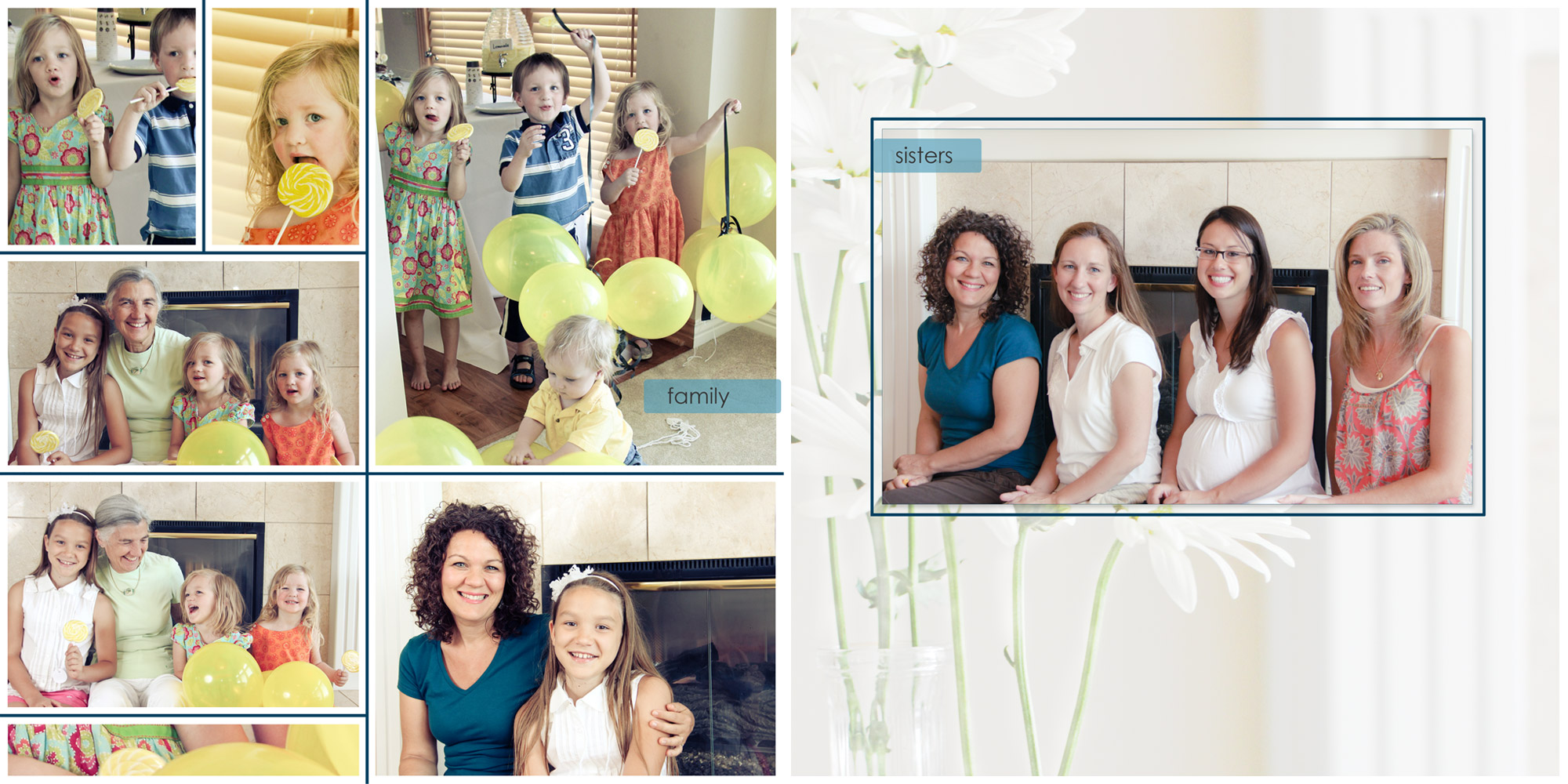 I told Annie she couldn't have her baby until I posted the baby shower pictures. I'm done now, Annie! Bring on the baby!
I can't believe she only has six more days until her due date!