Sunshiny Smiles From the Zoo
I'm moving on from the Friday series of posts (at least for now, in this venue). Too dark! I felt like I was reliving it all over again. I'm unspeakably grateful for family and friends who prayed us right on through those years.


Some sunshiny smiles are in order…


The kids and I went to the zoo last week for the first time since we moved. It was swelteringly hot, so we spent most of our time indoors… like in the Amazon rain forest building, where it was also swelteringly hot, and even more humid!
And now I would like to demonstrate how (not) to take a group photo of four very young children: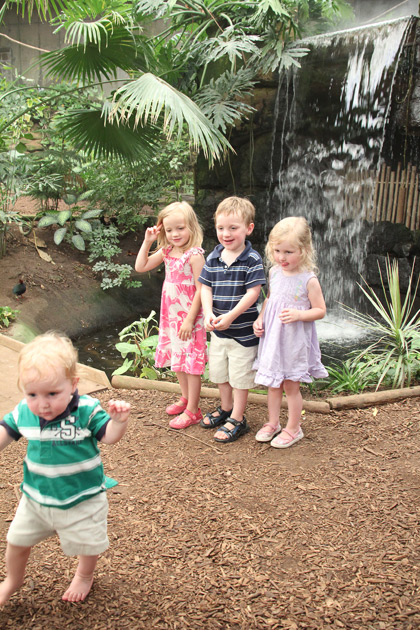 Wait a second, we weren't quite ready.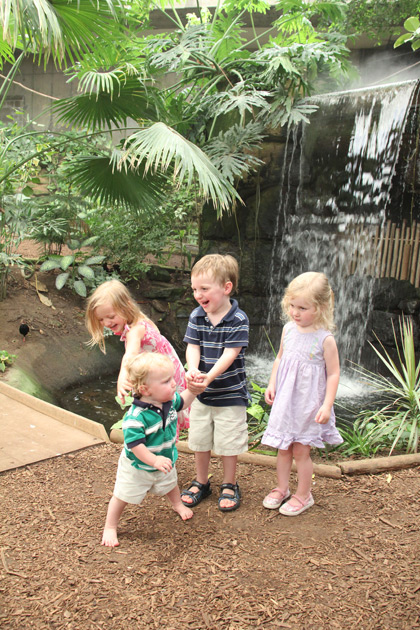 Oops… just a minute.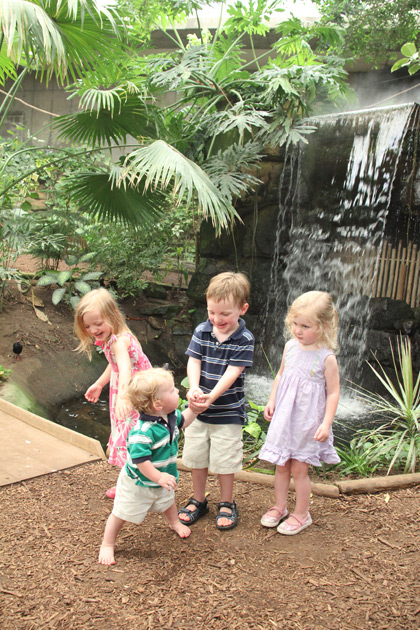 The older kids were trying really hard…
but the baby…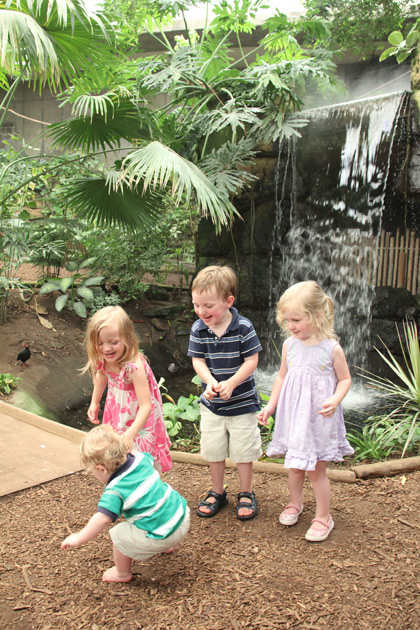 kept breaking free!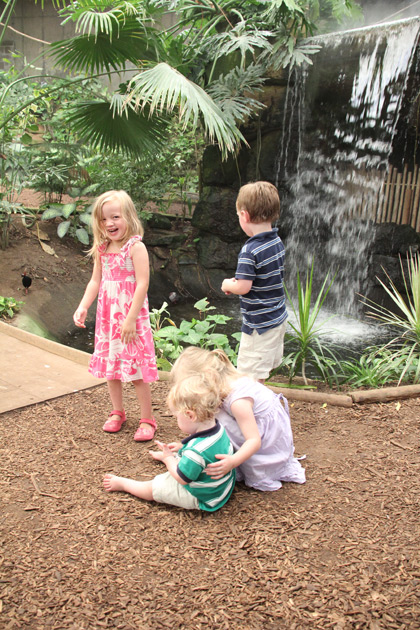 Eh, forget it. Isn't this a pretty waterfall?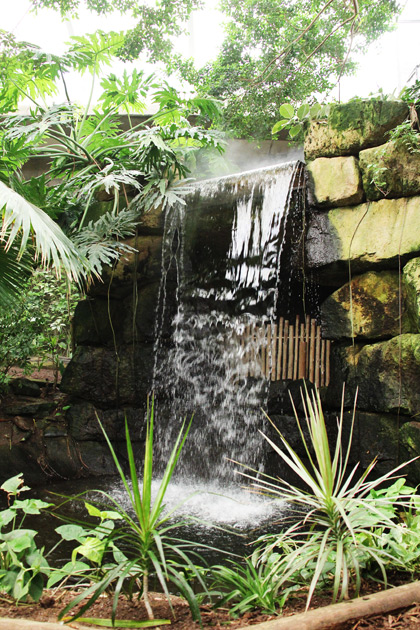 P.S. Did you know that tortoises are very friendly and that they love carrots?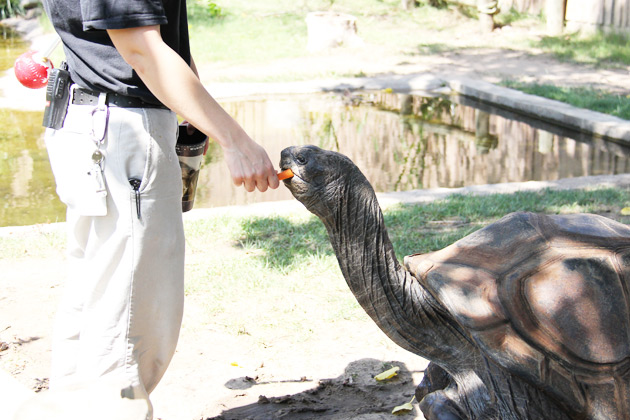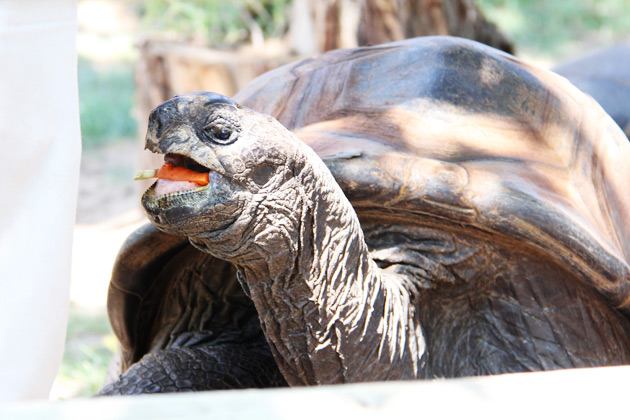 The zookeeper patted and scratched his dusty skin like he was a faithful labrador. I wonder if tortoises are hypoallergenic?
I have a couple more Wednesday posts to wrap up a full year of blogging – a look at houses past and present, plus a review of the last year. Then I'm taking a two-week break to decide where I should go from here. I'll be cutting back a little, but I have some ideas that are making me smile ear to ear!

I hope you have something joyful planned for the weekend!