Bwekfast Turtle
Once or twice a month, the kids and I try to make a trip to our county zoo. Going that often is a very different experience from the trips we used to take in grade school every May. For one thing, I don't have to worry about where to sit on the bus. My seat is pretty much assigned these days.
The biggest advantage is that we get to know the animals better. The elephants are my favorites – I'm convinced they remember us. But we also find fun in unexpected places, sometimes spending extra time on the seemingly insignificant animals.
For example, this is a Black-Breasted Leaf Turtle in the Reptiles and Amphibians House: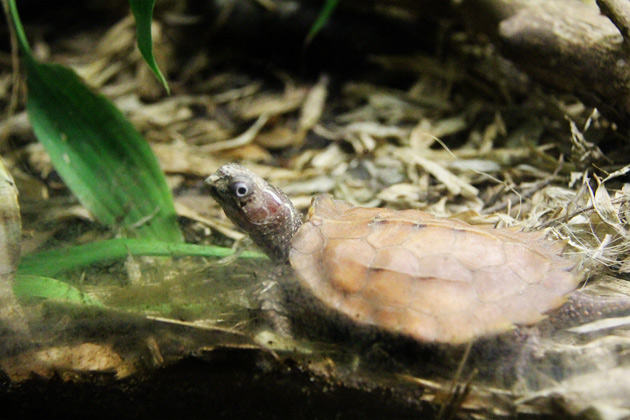 I tried to teach the name of the turtle to my younger daughter… just for fun.
"That's a black-breasted leaf turtle!"
She gave it the best effort of an almost three-year-old.
"Bwack Wettuce Weaf Tuwtuw!"
"Yeah! Black… brrrreasted… leaf… turtle."
"Bwack… wwwettuce… weaf… towtow."
"Good! Let's try it again. Black… breasted… leaf- "
"No, I CAN DO IT! BWACK… BWEKFAST… WEAF… TUTOW!!!"
I decided to call that good.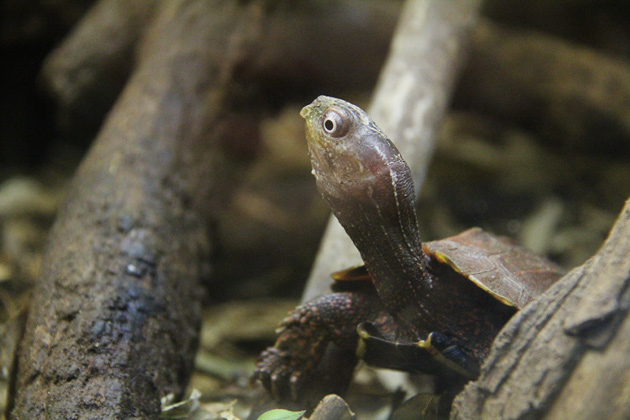 They look so cute, like babies, but I don't think they are babies. The sign said this species of turtle has unusually big eyes for its size.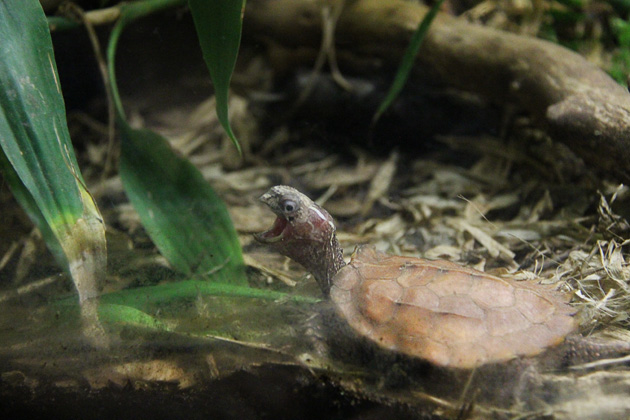 It kind of makes you feel like you need to drop in an earthworm!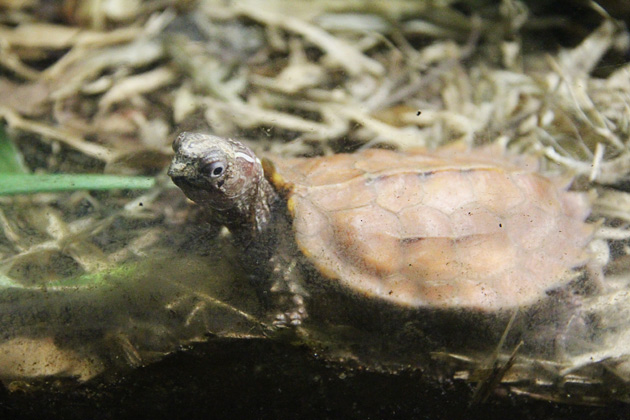 It was at this exhibit that my son asked if he could have a pet tutow.
That's why we got a zoo membership. We get to keep all kinds of wonderful pets!
And no one has to worry about where to store elephant food or how to clean Salmonella out of turtle cages. That's just my kind of pet.