Camera Shy Kid
My son is not a morning person. I wonder where he gets that…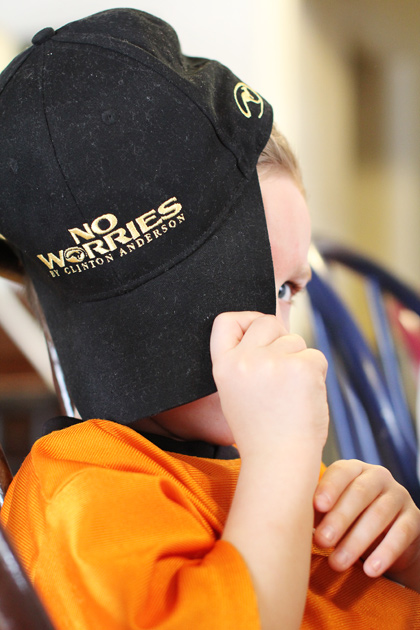 "Seriously, Mom…"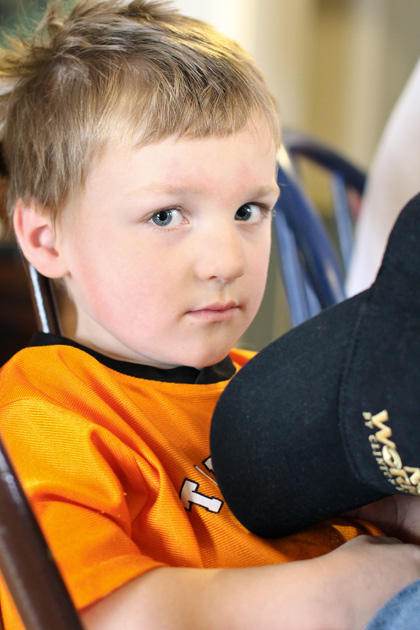 "Haven't you heard the Proverb about a loud and cheerful greeting in the morning being taken as a curse?!"
If you get him started on something that interests him, though, he warms up a bit…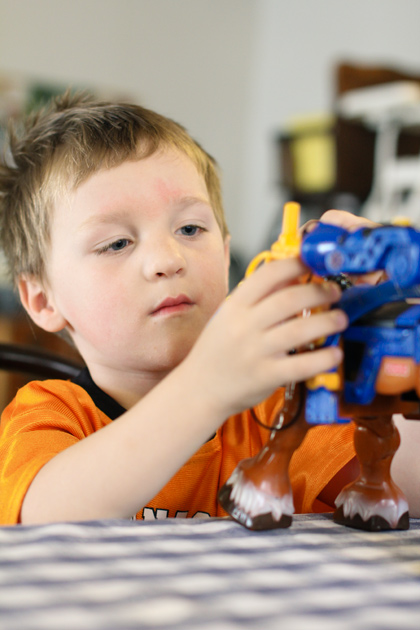 a tiny bit!
Nana and Papa have some cool toys at their house. This is a horse that shoots a yellow… uh, thing out of another… blue thing. It's technical – perfect for him.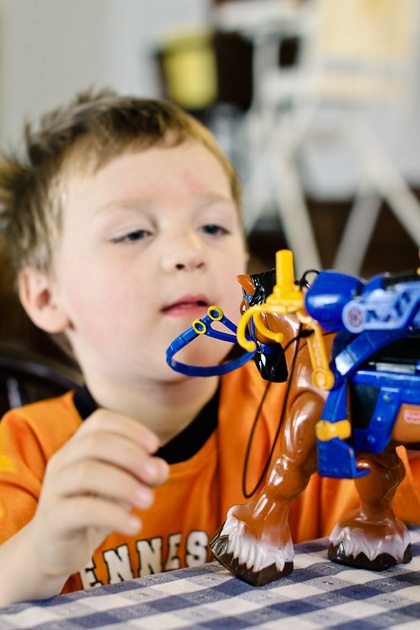 See his tongue starting to stick out? That's a sign of concentration. (Beautiful focus, by the way. I meant to do that.)
Ready to pull the trigger, aaaand…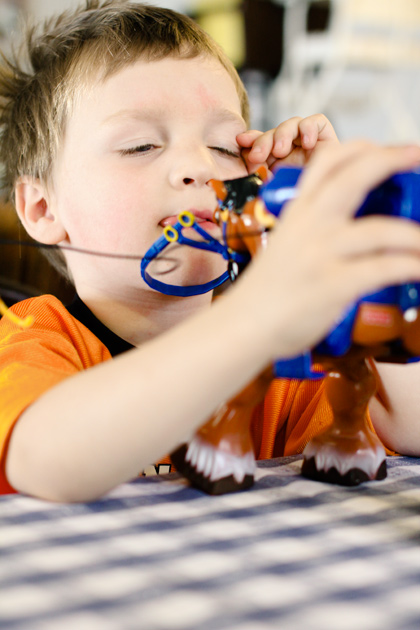 Kapow!
(The yellow thing is on the end of the black string.)
Reloading…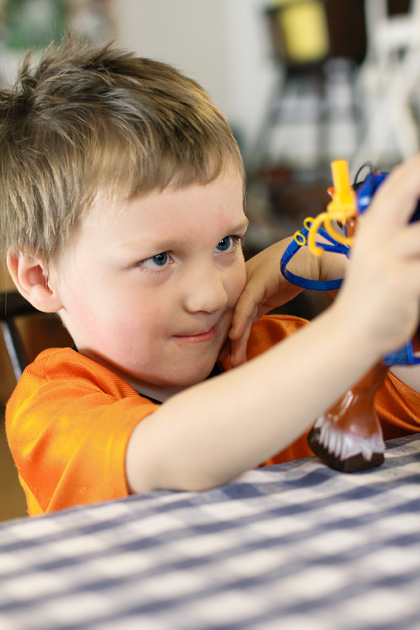 Fire!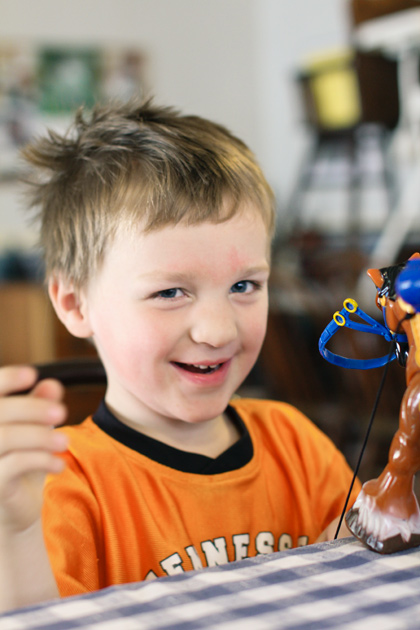 And here's my shot for the scrapbook: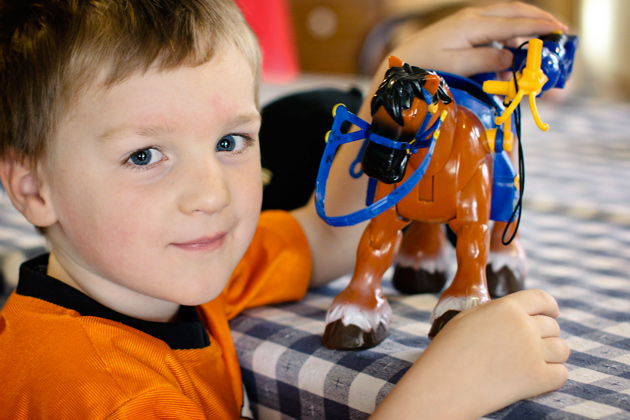 That confident, clear-eyed look…
That was worth the trouble of getting excited about the yellow thing and that other blue thing. I wonder how this would work on the grumpy repair guy.


*****HAPPY MONDAY MORNING!!!*****


🙂