Self Control
I started my New Year's diet by finishing off a jumbo pack of peanut M&Ms. I needed to have them out of the house, so I ate them!
Sigh.
I'm taping this to the back of my hand: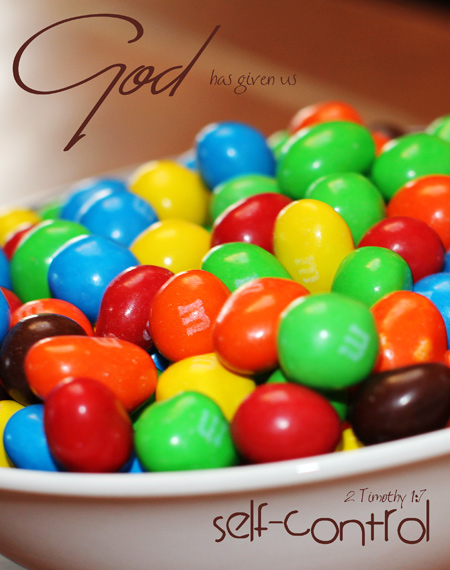 For God gave us a spirit not of fear but of power and love and self-control. 2 Timothy 1:7
Today is a new day and a fresh start. Happy Sunday!