Learning Air Guitar at an Early Age
I have a bad case of the winter blues. Last night I sat down to look through pictures, and this set made me smile: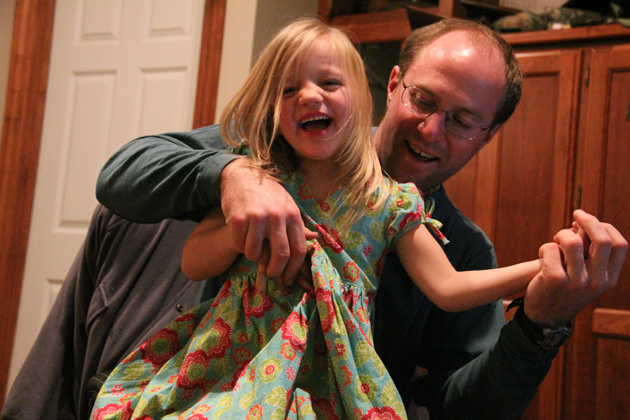 My husband was playing air guitar with the kids. There may have been some tickling involved, too.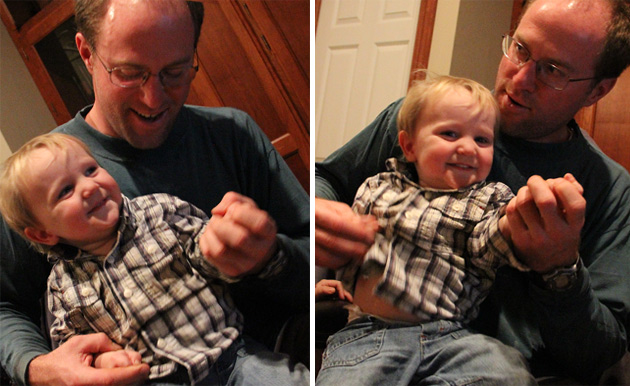 They sang Hootie & the Blowfish "Let Her Cry" (sad), "Fortunate Son" by Creedence Clearwater Revival, and Goo Goo Dolls' sweet "I'll Be Your Crying Shoulder."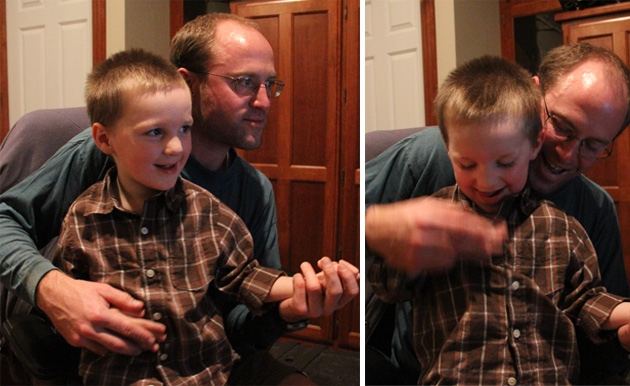 My husband kept looking over at his computer… checking the lyrics? Ever since we first met, I've been impressed how quickly he memorizes lyrics. I make them up as I sing along.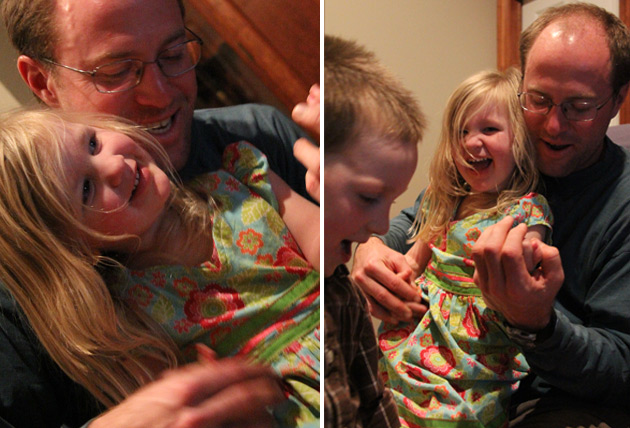 It wouldn't be a family post without my oldest boy's tongue sticking out. He's figuring out how the frets work.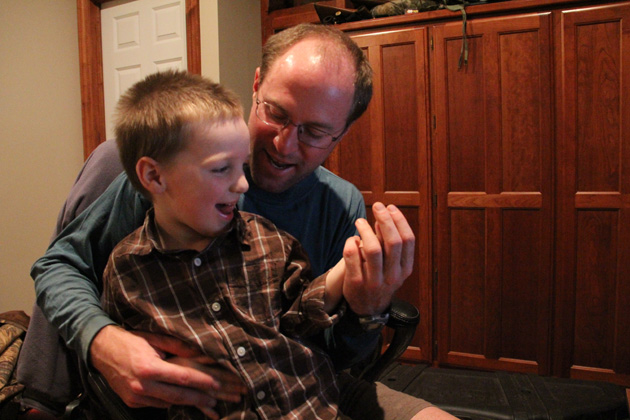 My husband picked up a real guitar this weekend for the first time in a long time. I really miss that. The last time he played, the twins were pretty young.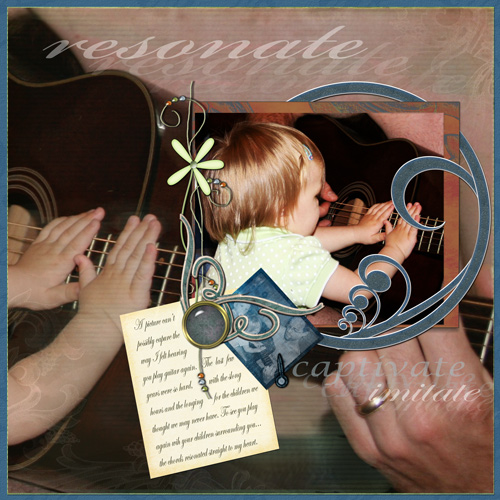 Life is better with a little music, even if all you've got for playing along is an air guitar.