A Week of Homeschooling
As the kids get older, we're slowly shifting our focus toward homeschooling activities. Last week was a good one for showing the types of things we do.
Monday, it looked like it was shaping up to be "Duck Week." An egg hatched in our incubator overnight! It was at least a week early, so the first thing on the agenda involved ditching our original plans and driving into town for a heat lamp.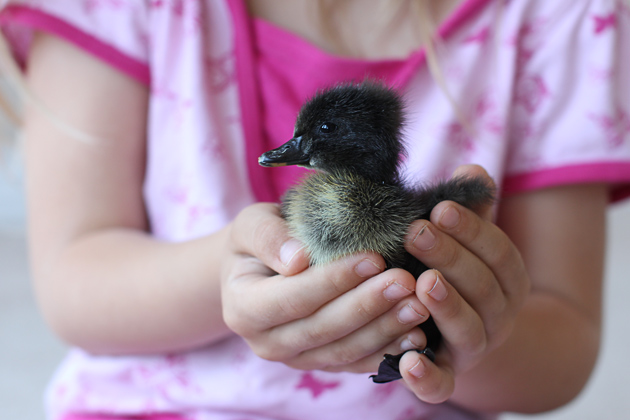 My older daughter (now dubbed "Nutmeg" for the blog) is thrilled with the duckling (who hasn't been dubbed anything yet).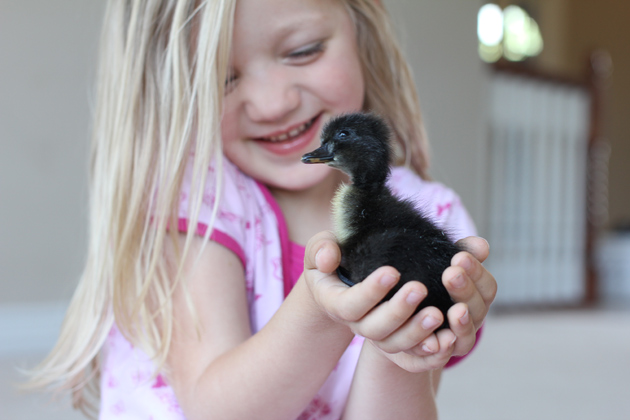 We're reading fairy tales this month. We added The Ugly Duckling to this week's plan. The kids got very quiet at the part where the harassed "duckling" sees his grown-up reflection in the water. I'd forgotten how moving that story can be.
Nutmeg figured out how to make ducklings with her pattern blocks.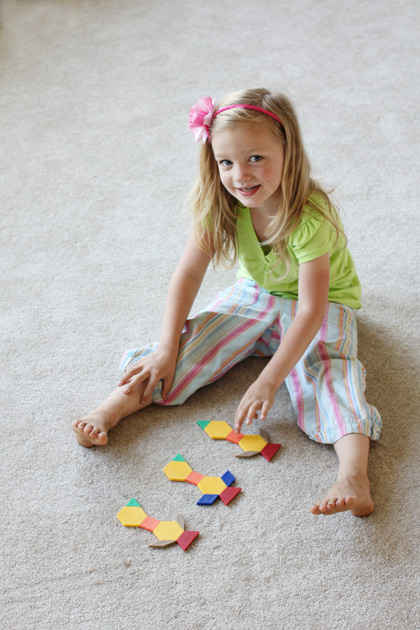 Later in the week, in addition to the usual phonics and math, we worked in the garden. "Junior" planted watermelons in a newly-mounded watermelon hill.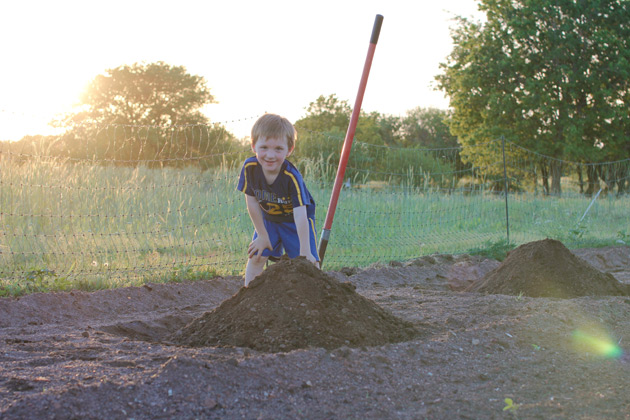 I planted marigolds to keep bugs out of the garden.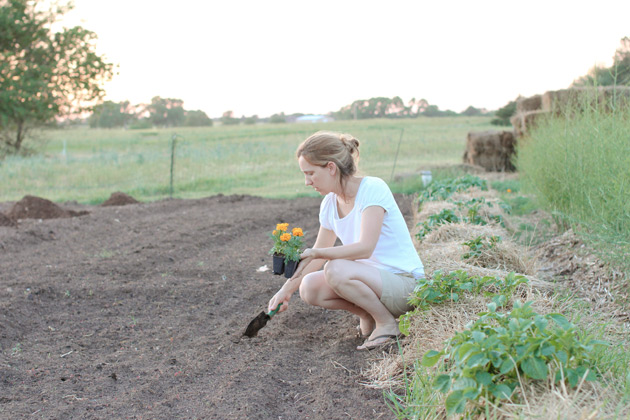 Sunday had included a trip to Nana and Papa's house. Papa did an amazing demonstration of magnets.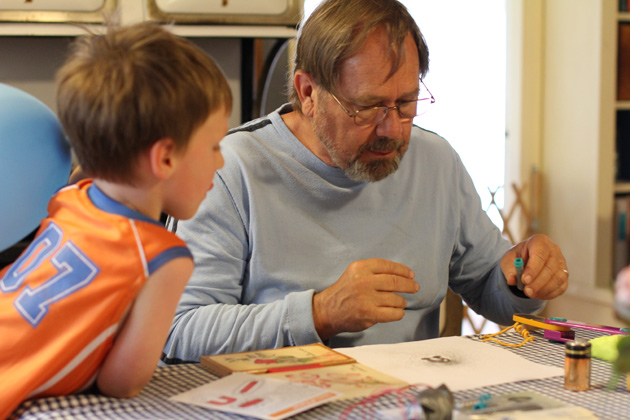 See the horseshoe shape of the iron filings on the piece of paper? That was just a start. By the time they were done, they had a huge nail with wires wrapped around it, attached to an even bigger battery. That was one impressive magnet.
Below, they're working with the materials that came with our magnet kit. Papa thought he could do better (which he did, of course – the duct-tape-wrapped nail in the foreground is one of the sizes they used).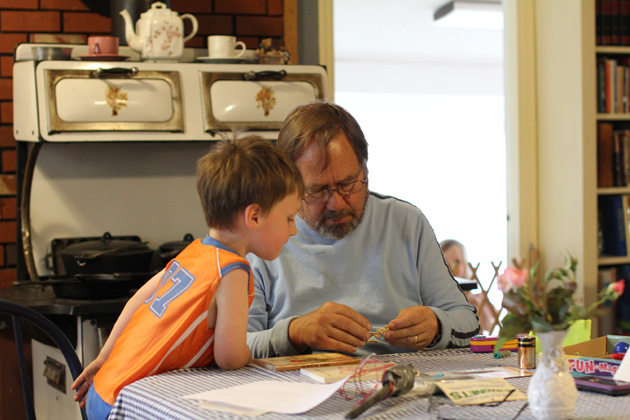 We also visited Grandma and Grandpa's house. The kids explored their beautiful yard, which led to learning about maple ("helicopter") seeds.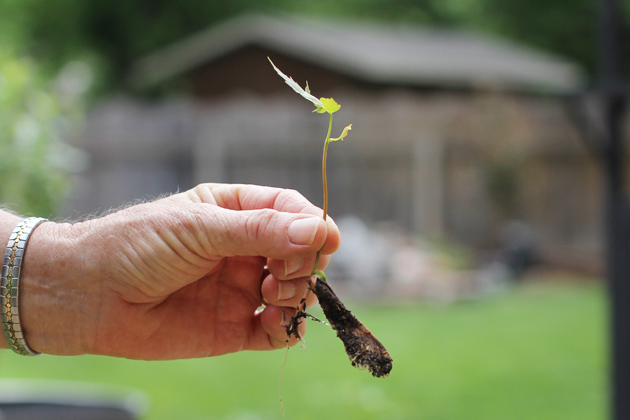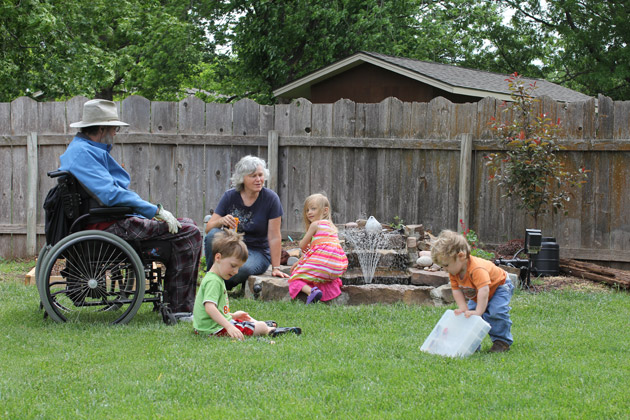 We are learning about habitats this month. The kids colored a savanna and stuck stickers on it. A couple animals from other habitats visited, too.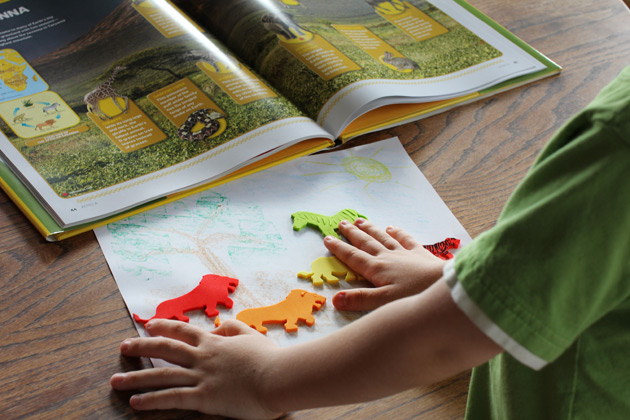 We had a good mix of following our interests and completing planned work.
Today is Monday again, and our plans have already been ditched. We had to run into town this morning for milk replacer for a newborn calf who isn't nursing well. We hope he makes it. If he does, I may be posting a "Calf Week" overview!