About
Welcome! I'm glad you're here.
I started this blog in September 2010, mostly to preserve my ability to think in complete sentences while I was staying home with 4 children ages 0-3!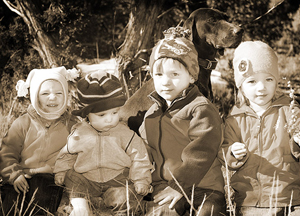 I met the future father of these children while we were in college. He was studying biology, and I was studying journalism.
My sophomore year, his sister invited me to visit their family's Colorado home over Thanksgiving break. Several feet of snow was dumped on their house that holiday, and we were snowed in for several extra days. The stage was set for me to fall in love with my husband, and him with me.
We were married in 1999. The next twelve years, we moved six times. I went through years of infertility treatments, while my husband completed a grueling career training process. Then the blessings started rolling in faster than we could manage them:
In 2007, our boy/girl twins were born.
In 2008, another daughter joined us.
In 2010, we added a baby boy. That's four kids in 38 months!
In 2011, my husband finished school, and we moved to our first long-term home.
That's where we are today – settling into a home, a neighborhood, a church, and a community.
In August of 2012, God grabbed hold of my heart in a new way. My understanding of who Jesus is and what He did for us on the cross has exploded all over my heart, overflowing out of it. It is a far bigger, wider, more personal and powerful thing than I ever could have imagined. I am posting more about that lately.
Please browse through the menu across the top, or scroll down to find the archives in the sidebar to the right. Leave me a comment, and I'll comment back!
******************
My Mom and sisters also post occasionally. They are some of my best friends. Their introductions are below. If you click on their names, you can go straight to their sections.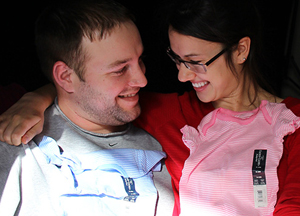 I am the youngest sibling, wife of Drew, and mother to my first child, Eli, born the summer of 2011.
I live in the Midwest and come by my love of gardening honestly, inheriting it as a tradition from my mother and maternal grandfather.
I live in central Phoenix with my husband, my three sons (ages 11, 7, and 4), my 9-year-old daughter, an old dog, and six chickens. I homeschool with my kids, read as much as I can, and try to keep up with my very active family.  I am blogging to share some of the inner workings of my soul as I encounter books, music, art, and life experiences that lead me toward (or away from) a fuller joy in who God is.
"I'm Judy, Bob's wife for the last 46 years. We've together parented our three daughters and a son – and maybe helped with a few others, too. I like to read good books, watch chick flicks (the good ones), weed the garden, do Bible studies, diagram sentences, bake bread, draw house plans, have people over, and talk to my kids. The "loft" is on our 7-acre "farm," and when it came time a couple years ago to decide whether to tear down the old barn or spend a small fortune moving, siding, and roofing it….well, the kids (human and goat) and the memories and the rope swing and hay forts for the grandkids won."
Welcome!
We're happy to have you here. Leave us a comment – we'd love to say hi!