Posts
An overwhelming abundance, prepared for us by those with next to nothing… It should have been the other way around.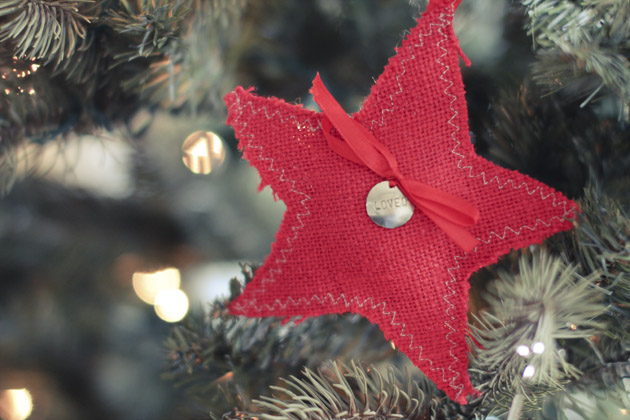 The two youngest kids and I attended our first fair trade party Tuesday afternoon. Have you been to one?
"I know, it's so much," the hostess apologized, as we arrived to tables packed with jewelry, handbags, ornaments, scarves, gloves…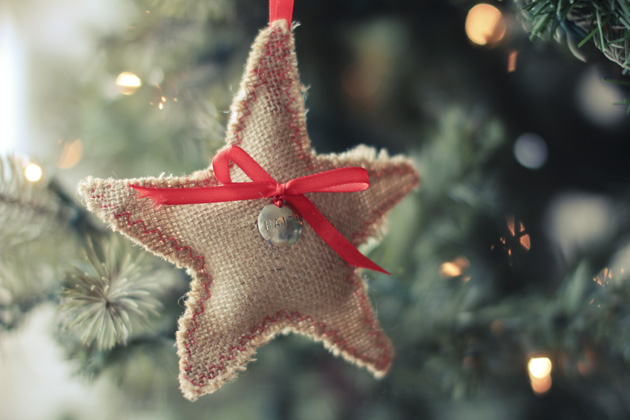 A few months prior to this, the kids and I had watched a video about poverty in Haiti. It made a huge impression on them. Every once in a while, they still pray for kids far away who eat cookies made of dirt.
We were excited to see "Made in Haiti" on some of the tags. The kids asked me to read the stories of the people pictured – another huge impression.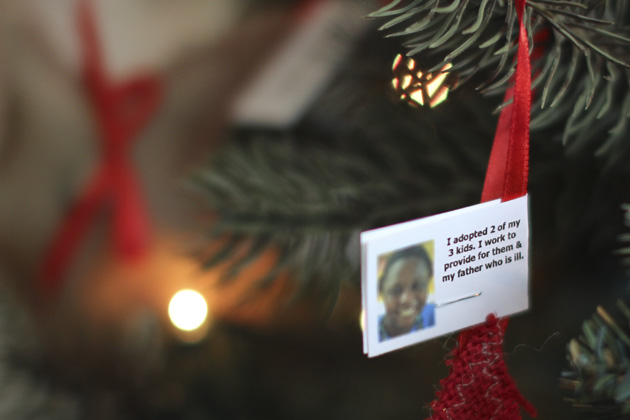 The ornaments from Haiti were sold through The Apparent Project, which addresses the Haitian orphan crisis. Most of that table was covered with beautiful jewelry. I would gladly have bought every piece – I couldn't decide.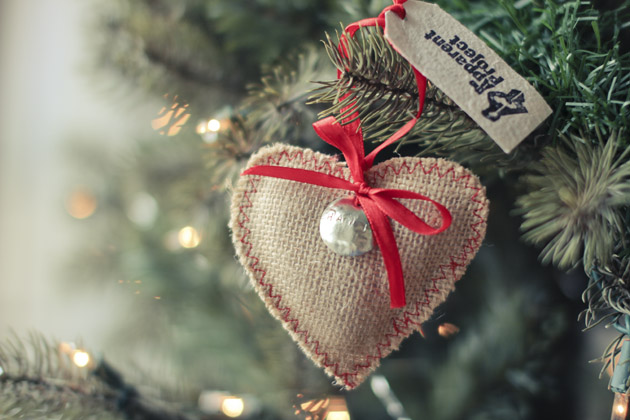 There were also fabric roll-up chalkboards for travel. These and other products were made by a local shelter for battered women.
My kids begged for an upcycled curled paper nativity at the Serrv table, but I feared it wouldn't last a week in our accident-prone house. We decided on some beautiful (sturdy!) curled paper angel ornaments instead. That display also included a gorgeous blue glass pitcher, colorful knit fingertip gloves, scarves, an ornate blue tile trivet, and so much more that I wished I could buy.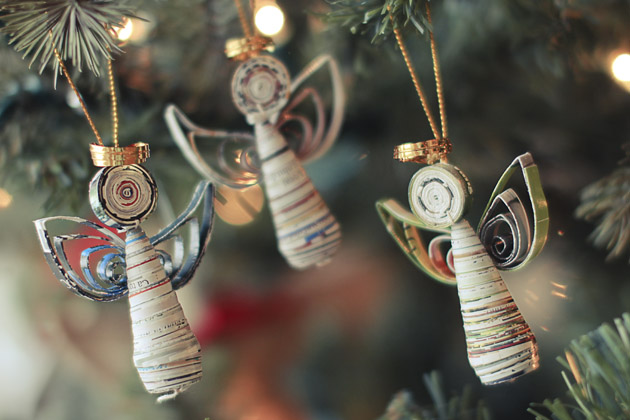 The Haitian Creations table sold handbags, some with burlap coffee sack exteriors and others of patterned canvas. I wished I could buy one of those, too.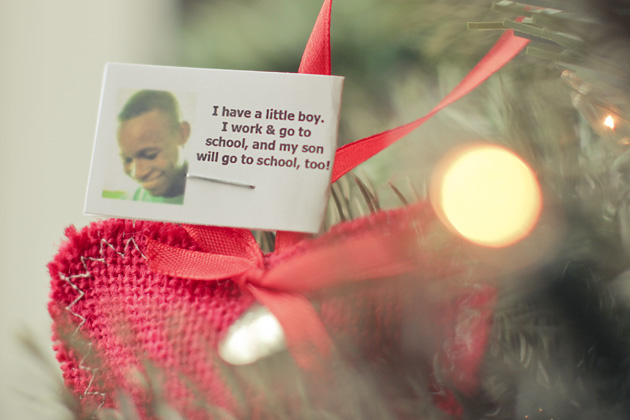 I plan to go back for their second day tomorrow. I had bought two of the travel chalkboards – my four kids don't always need one each of everything – but the chalkboards were a hit, and if there's a time to spoil them, this is it.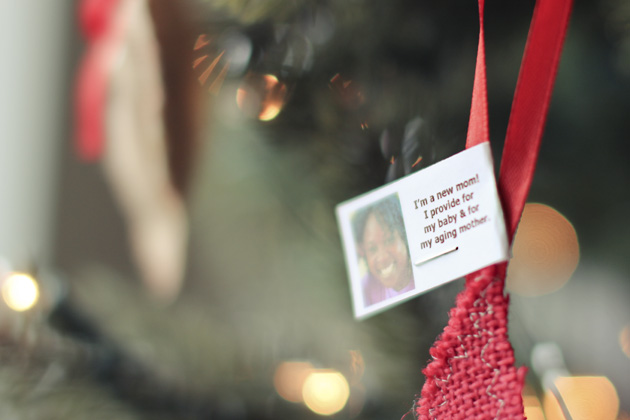 I asked the hostess what started her with hosting fair trade parties. She said she was inspired by a blog post. It said (paraphrased):
You can inform yourself about poverty.
You can feel terrible about poverty.
But are you doing anything about poverty?
There are countless ways to give toward fighting poverty throughout the year. Around the holidays, Christmas shopping is nearly a necessity, and I'm thankful for ways to redeem the spending.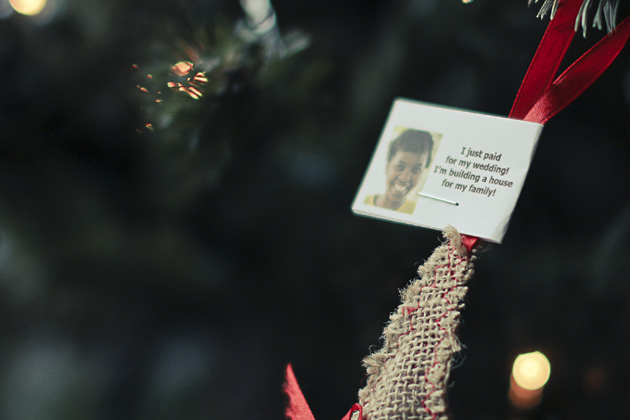 I collected some of the sites that sell these products directly. If you'd like to buy fair trade, please browse these sites to see if some of your shopping can be done there! And if your family is exchanging purchased gifts for Christmas, let them know that you would appreciate receiving handmade or fair trade gifts.
Serrv http://www.serrv.org/
(The easiest site to buy from. Very pretty.)
The Apparent Project http://www.apparentproject.org/
(Be prepared to cry! Actual products are sold from http://www.markethaiti.com/)
Haitian Creations http://www.haitiancreations.com/
(They are closing!)
Wichita Women's Initiative Network http://www.wichitawin.org/
(Great kitchen supplies! Must call, fax, or email your order.)
There are so many organizations, and so many ways to make Christmas shopping meaningful and impactful. I would love to hear more ideas!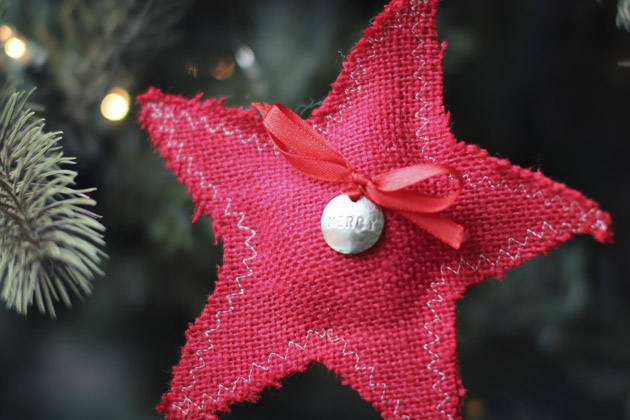 P.S. I'll leave you with the video we watched about the dirt cookies in Haiti. Five minutes of images that will stick with us forever.

Washing windows recently – a rare household task I enjoy, for the way it lets clean light in – I found I had company.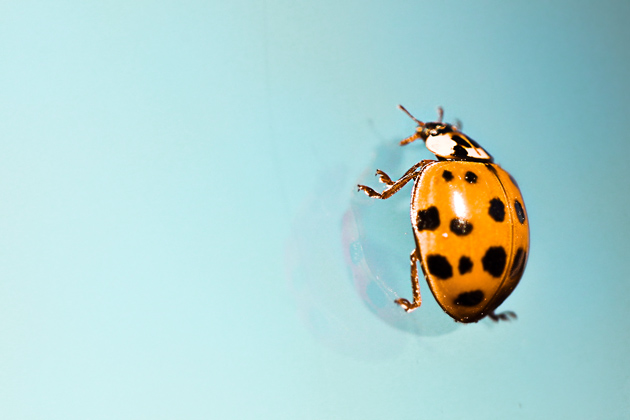 The kids and I keep noticing ladybugs, both inside and outside. I even found one in a cabinet, scaling a coffee mug.
This day, there were ladybugs on nearly every pane.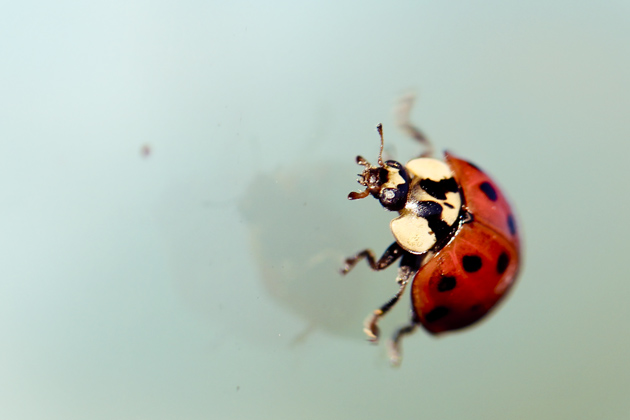 I guessed they were inspecting the windows for spots, like tiny hypocrites.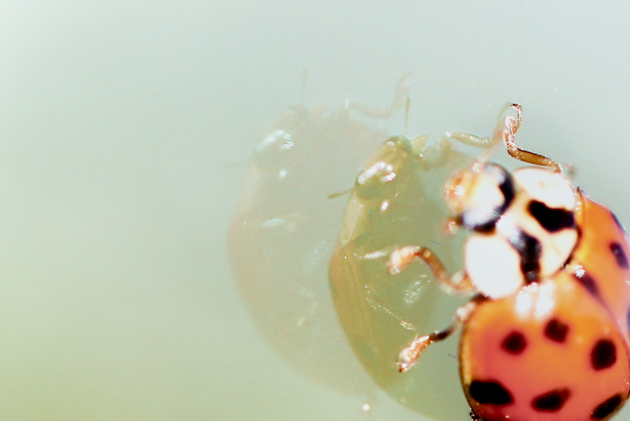 How can you say to your brother, "Let me take the speck out of your eye," when all the time there is a plank in your own eye? You hypocrite… (Matthew 7:4)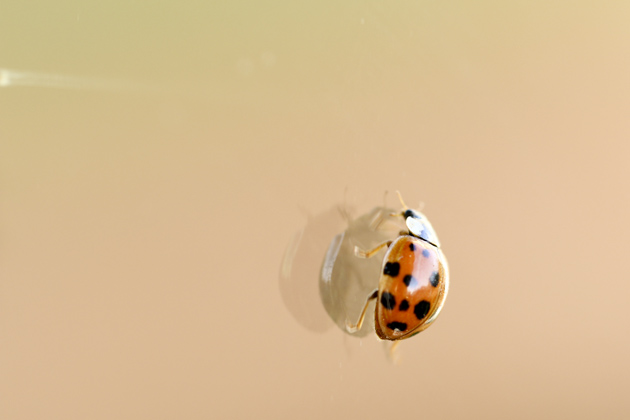 It would be hard to see your own spots, if you're a ladybug.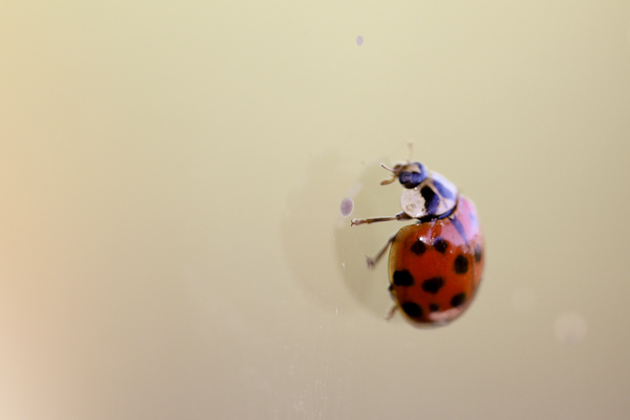 There was a man once who knew he couldn't see his own spots… the man born blind. When Compassion healed him, he was thrown out of his faith community for defending his Healer against a perceived infraction of the Law (doing a healing-work on the Sabbath, which was no coincidence).
Jesus found the man again, and the one who had been blind saw spotlessness for the first time.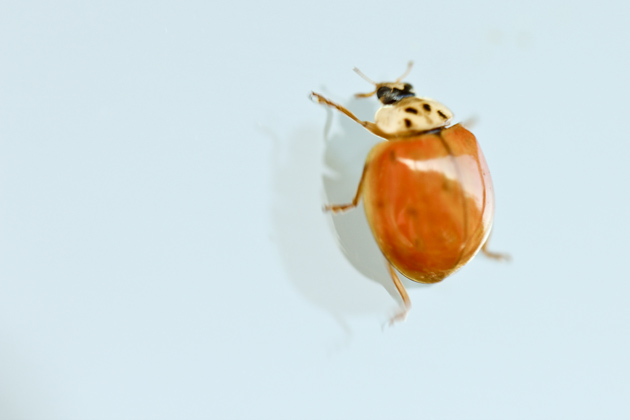 "I have come into this world, so that the blind will see and those who see will become blind."
The Pharisees, hearing Jesus' words, asked,
"What? Are we blind too?"
Jesus said, "If you were blind, you would not be guilty of sin; but now that you claim you can see, your guilt remains."
(John 9:39-41)
The blind man could see. The others, equipped with the microscope of the Law, missed the view:
the perfection of the Law made flesh, the fulfillment of the Sabbath rest…
a rest from constantly trying to justify ourselves by being good enough.
Thanksgiving weekend is over. Households are licking wounds, recovering from tiny perceived infractions and reliving painful, life-altering ones. Some conflicts are blatant and open; others lurk in unspoken, untouchable undercurrents.
Although I'm blessed with family who likes to keep things peaceful, I can still catch myself spot-finding among people I love most. To compensate, I put myself through all kinds of contortions so I won't miss seeing the spots on my own back. But I'm hopelessly blind. My perceptions of my own and others' shortcomings is distorted at best. Recognizing that I have spots is only part of the cure.
I know I am being healed when I see my Healer, who looks for me.
When I'm blind to everything except him,
when I stop focusing a microscope on myself and others,
when I search for the fulfillment of his story in flesh and blood around me,
I see the spots fade, shift focus, and sometimes even blend into the picture.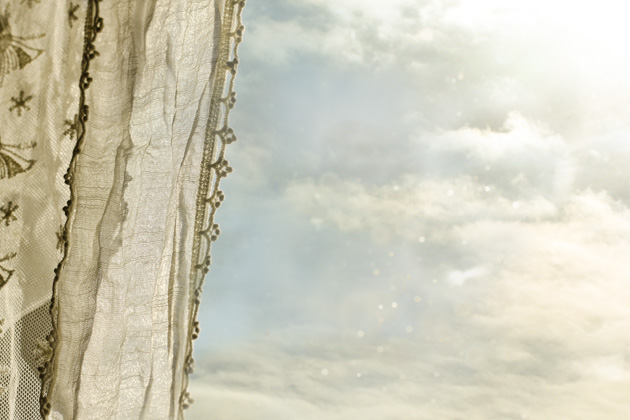 …whenever anyone turns to the Lord, the veil is taken away… we all, who with unveiled faces contemplate the Lord's glory, are being transformed into his image with ever-increasing glory, which comes from the Lord, who is the Spirit. (1 Corinthians 3:16, 18)
If your eyes are healthy, your whole body will be full of light. (Matthew 6:22)
I am the light of the world. (John 9:5)
(Click here to read more or leave a comment on

Hypocritical Ladybugs)
A post from Annie about my adorable new niece:
"My Thanksgiving turkey has just come out of the oven, making me the single-most blessed mama of all time, I think."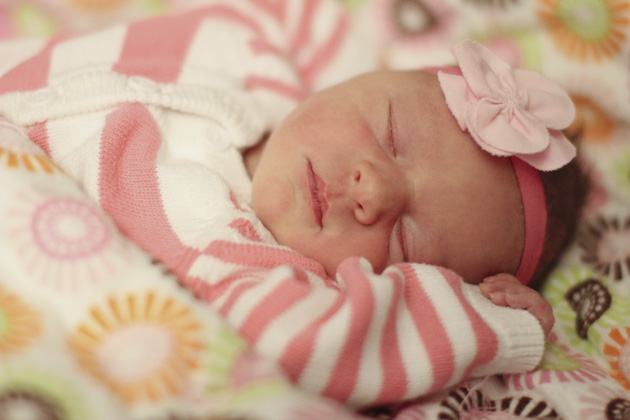 "Magdalena Ann came into this world Wednesday evening, weighing 6 lbs. 7 oz, and measuring 20 inches. She's my tiny little thing!"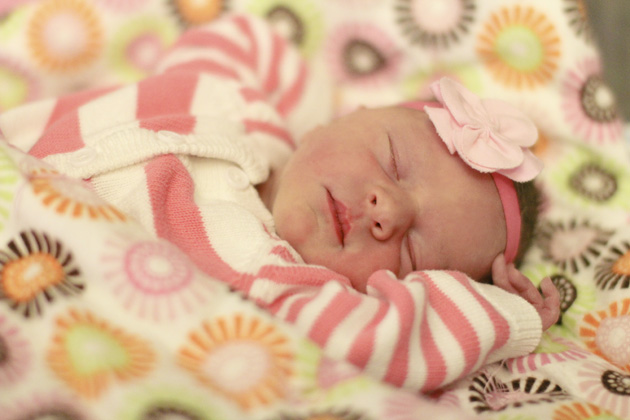 "Sitting in my easy chair, rocking my precious Lena (so we're calling her), I find myself a bit overwhelmed with thankfulness on this particular Thanksgiving."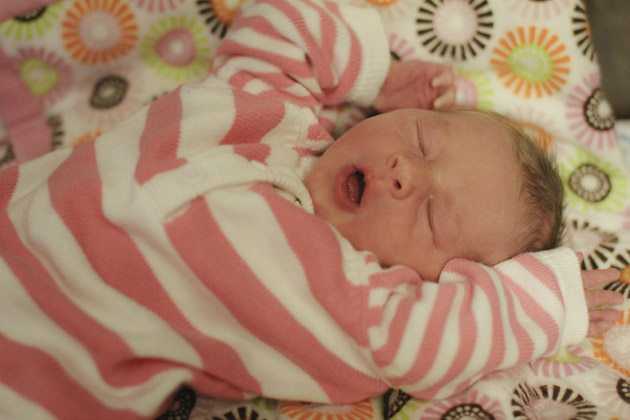 "I am so thankful for:
- My funny and thorough OB doctor
- The entire WONDERFUL hospital staff who helped me through these last couple of days
- My whole family and family-in-law, who was there to take care of Eli, pray for us, take pictures, and bring me Jimmy Johns!
- My AMAZING husband, who stayed up ALL night with little Lena so that I could sleep and get well. He constantly provides for and watches over his happy little brood! I'm totally without words to appreciate him enough. Drew, you're my hero.
- My church family, for being as close and loving as real family. And for constant prayers and encouragement.
- and Jesus. Oh, thank you, Jesus. For blessing me with way more than I need. We love you."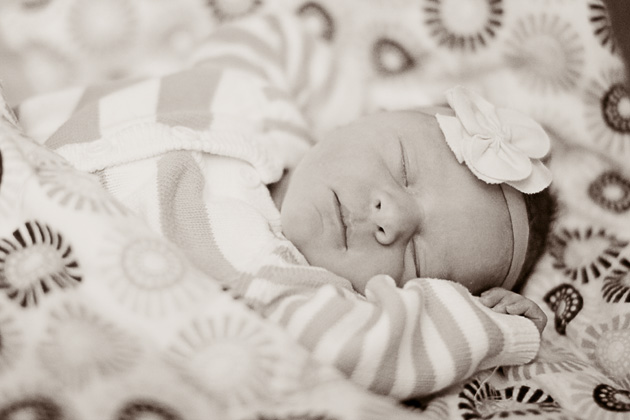 We tried to wait…
We tried not to start celebrating Christmas until Thanksgiving was over…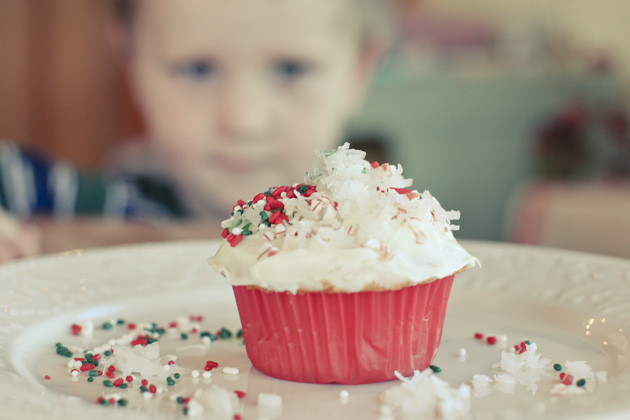 We didn't quite make it.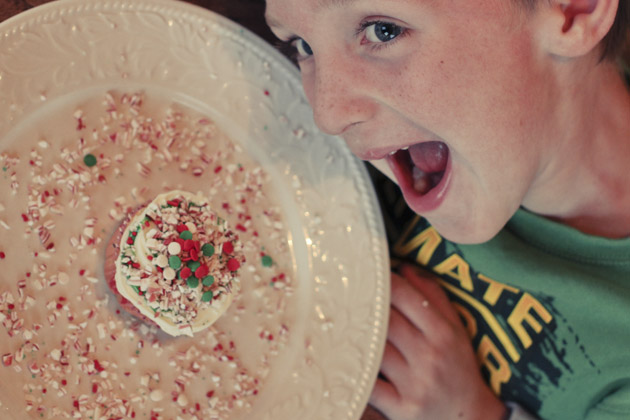 In my defense, I had promised the kids a cupcake decorating party. When I went to buy cupcake supplies… there was the Christmas baking display already, looking irresistibly festive.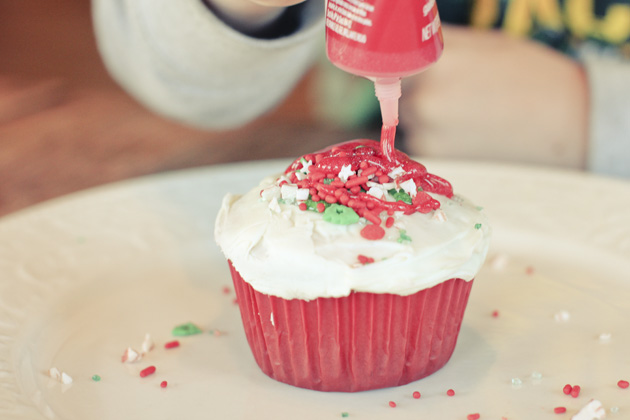 It's a challenge, giving thanksgiving its due space before jumping ahead to the gifts. Like putting the cart before the horse… we're putting the sleigh before the turkey…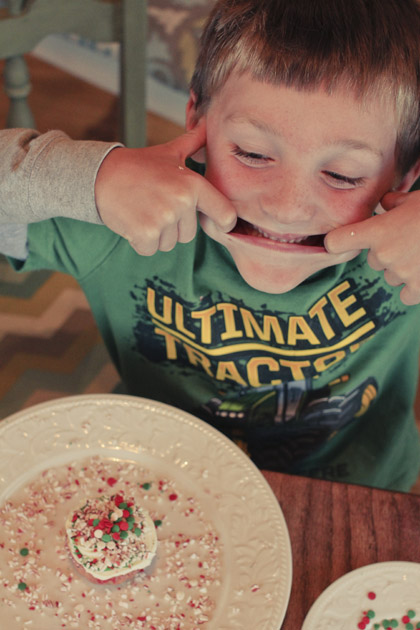 forgetting that thanksgiving prepares the way for the Gift.
"Those who bring thanksgiving as their sacrifice honor me;
to those who set a way, I will show the salvation of God."
(Psalm 50:23, NRSV, literal alternate)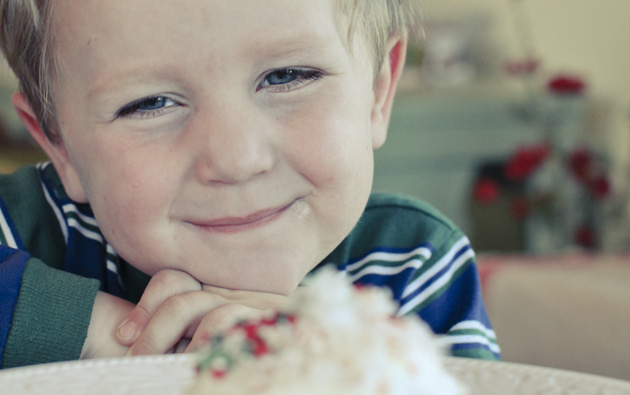 And like the horse and sleigh in the Thanksgiving song…
Over the river and through the woods…
the horse knows the way
to carry the sleigh
through the soft and drifted snow…
the gift of salvation has to forge a path through the drifts of our minds, of our twisted histories and habits, of our dark and overgrown unbelief.
But thanksgiving knows the way.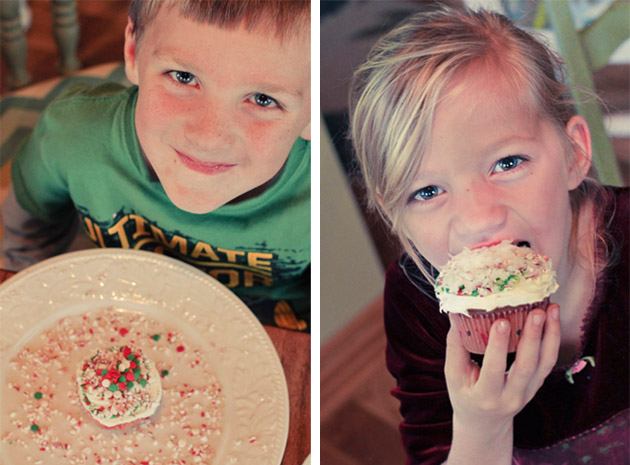 When Jesus, as a child, was presented in the temple for the first time, an elderly widow was ready for the Gift. Worship and thanksgiving were her habits.
"[Anna] never left the temple but worshiped night and day, fasting and praying. Coming up to them [Mary and Joseph] at that very moment, she gave thanks to God and spoke about the child to all who were looking forward to the redemption of Jerusalem."
(Luke 2:37-38, NIV)
This may be a season of fasting, but more likely of feasting… of peacefully waiting… dreading… dying of anticipation…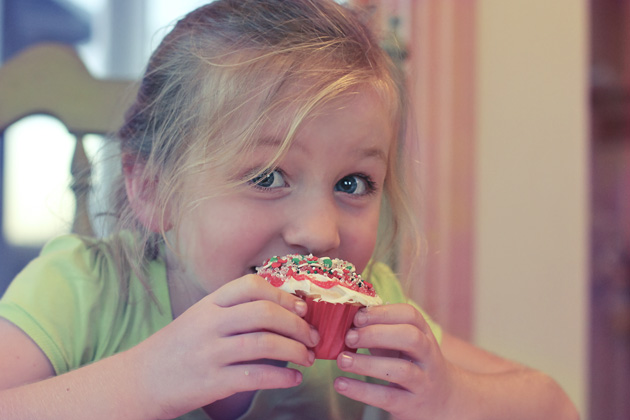 In finding space for thanksgiving, we set a course toward recognizing the salvation of God, at whatever time and in whatever way He is presented.
"in everything give thanks…"
(1 Thessalonians 5:18, NASB)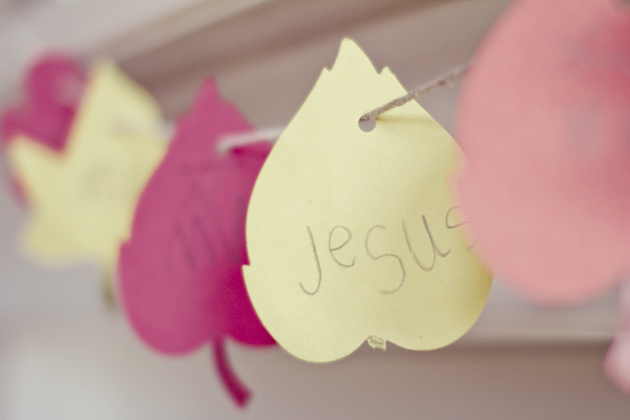 (Click here to read more or leave a comment on

Getting Ahead of Thanksgiving)
"Take a turkey out to lunch
Let him sit right down and munch
But don't say a word to that silly old bird
About… you know… Thanksgiving Day –
Oops! I gave it away!
Gobble, gobble, gobble!"
Nutmeg danced around the living room a couple days ago, high on the song she had learned and the Pilgrim hat she had made at school.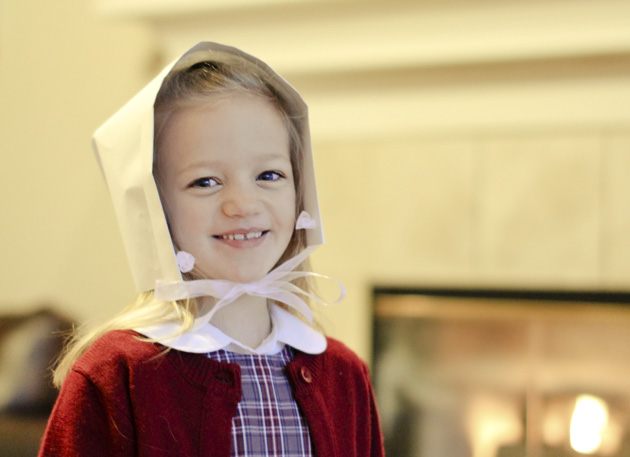 This is the first Pilgrim hat ever to come home to our house from school. It is a Thanksgiving for remembering.
Three Thanksgivings ago, we were living on the side of a 7,250-foot pile of desert rocks. There were no neighbors in sight. The kids didn't attend school or church or anywhere regularly. I was holding my breath until we could settle into a place that felt like home.
I'm not a desert person, and I'm sure I grumbled and complained before we moved here — at least internally.
Psalm 78
"Can God really spread a table in the wilderness? True, he struck the rock, and water gushed out, streams flowed abundantly, but can he also give us bread? Can he supply meat for his people?" (vv. 19-20)
I easily forget that my current situation is part of the journey – a place to know God better, to depend more fully on His provision, to increase faith in what He can do.
"They forgot what he had done, the wonders he had shown them." (v.11)
"In spite of his wonders, they did not believe." (v.32)
"They did not remember his power—the day he redeemed them from the oppressor." (v.42)
God likes to prepare places for us – Edens and Promised Lands and Zions (past and future).
He likes us to remember that He is leading us home, to the other side of the desert. He does not like us to forget the works He has done along the way, the miracles He does to bring us to these places… because forgetting prevents our peaceful trust in His ability.
"He did miracles in the sight of their ancestors…
He divided the sea and led them through;
he made the water stand up like a wall.
He guided them with the cloud by day
and with light from the fire all night.
He split the rocks in the wilderness
and gave them water as abundant as the seas;
he brought streams out of a rocky crag
and made water flow down like rivers.
He brought his people out like a flock…
He guided them safely, so they were unafraid…
He settled the tribes of Israel in their homes."
(vv. 2, 13-16, 52-53, 55)
This week the kids and I looked back through old pictures… a time to remember… a catalyst for making a thanksgiving list. I'm relieved to find signs of belief and gratitude in the desert.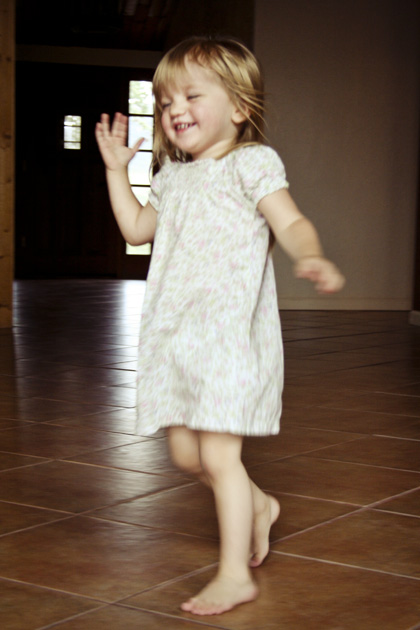 There are still deserts in our current circumstances that leave me aching for something that feels more like home. There always will be, this side of Home.
I want to look back in a few years and find thanksgiving in my current deserts – signs that I have remembered how faithfully God brings me into places that are plentiful.
Blessed Be Your Name
In the land that is plentiful
Where Your streams of abundance flow
Blessed Be Your Name
Blessed Be Your Name
When I'm found in the desert place
Though I walk through the wilderness
Blessed Be Your Name
- Matt Redman
(Click here to read more or leave a comment on

Thanksgiving for Remembering)
The poem below was born out of my growing understanding of the threads woven through countless ancient stories and prophecies… like clues to hidden treasure.
The mystery of rebirth must be one of the greatest hidden treasures ever.
Where did Jesus get the concept of being "born of water and spirit" in John 3:5?
How far back does the idea originate?
This poem explores the clues… the safety of the womb… breaking through waters to new places… Spirit breathing into newborn life…
Do you see these threads, too?
Poem: Delivered
Cocooned in waters, dark and still, life waits,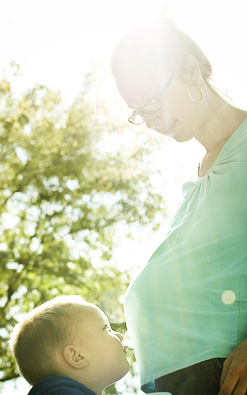 a fetal spiral ready to uncurl.
Lungs pump fluid; fragile wings unfurl,
expand, and take their nascent flight of air.
She's born. She knows not where;
her mother's voice is there.
At night, they work a riddle, waked from sleep.
His Voice stirs chaos; deep calls unto deep.
"Be born again, the waters break, inspire first breath."
But how to be reborn without a death?
A mystery to unearth:
of water, Spirit, birth.
The Spirit skims the chaos – calls its depths.
Waters break, and man is born from land.
He breathes the Spirit – hears the same Voice calling.
Desire leaves him fallen, Eden banned.
An ark their womb, they watch as rainclouds break.
A dove – on Spirit wings – surveys the flood.
The sign of peace, an olive leaf, she offers.
The ark delivers man on fresh-bathed mud.
Rocked in reeds – a basket-womb for cradle -
Mercy draws him from his miry den.
The Red Sea splits; he draws her slaves to freedom.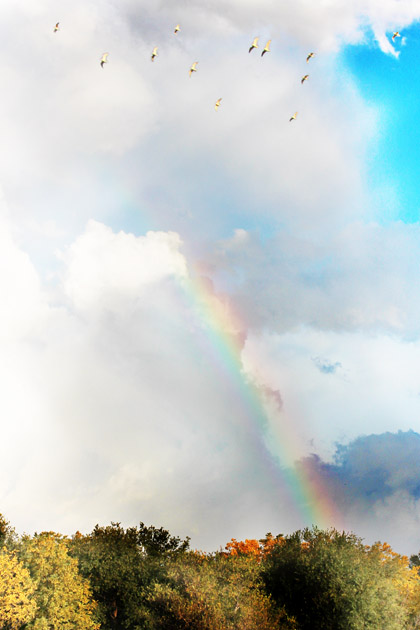 Laws engraved in stone enslave again.
Delivered through the breaking Jordan waters,
the Promised Land awaits, a home unknown.
Born to faces strange and sights peculiar,
they hear the old Voice call; they're not alone.
An ancient rock, once struck, delivered streams.
This prophecy now speak to hearts of stone:
The death-cold law, fulfilled in warmth of flesh,
will crack and pour out streams of Life – His own.
Compassion is a womb, a safe cocoon,
a waiting place, before the chaos clears,
before new wings can beat with breath of air,
before first flight, before the light appears.
Spirit alights above a favored mother.
Grace incarnate: God's own life conceived.
The Son breaks waters, hears her voice, familiar.
In darkest chaos, Light has been received.
Baptized in the waters of the Jordan -
firmament is split; the sky rips wide;
then flies again that dove, the Spirit soaring -
He hears the thunderous Voice approve with pride.
Blood and water flow, as if in birth.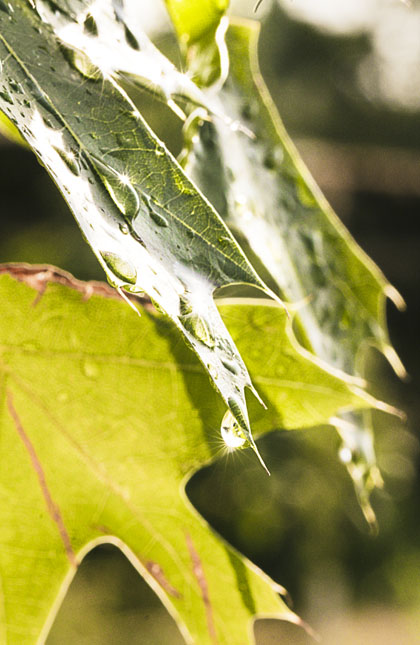 The earth is split and quakes. His body breaks.
Labor pains attend this gift of Life.
To be reborn means death: the curse He takes.
Cocooned, entombed in chaos, in the depths,
the law-made-flesh lies cracked, the guilty freeing.
The vileness of the centuries oppress
the Perfect One, to Whom all owe their being.
Come and leave cold, broken hearts inside
this tomb where sin and self-oppression died.
His heart of flesh, the living law, is ours,
brought forth in blood and birthed with labor's scars.
He promised them the cryptic sign of Jonah -
a fish his saving womb those three dark days.
Before a wretched second birth on dry land,
the seaweed-shrouded sage foretold his praise:
"From deep in the realm of the dead…
You… brought my life up from the pit."
And God did it.
Earth is quaking – opens wide the tomb.
Bursting through infernal gates of gloom,
He walks among them, opens blinded eyes,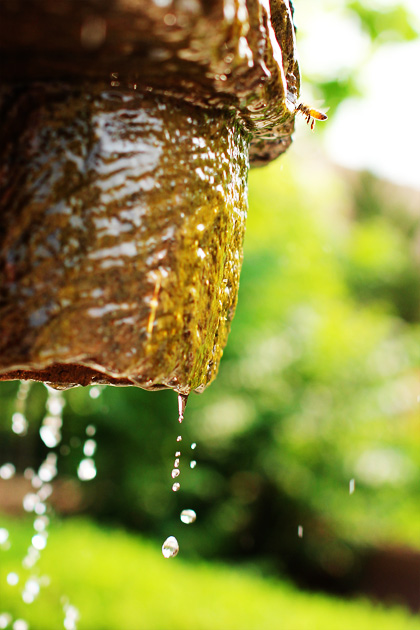 then disappears beyond divided skies.
Cocooning here, in firmament-wrapped earth,
a birth through Zion's gates is yet ahead,
when dust-encrusted graves wide open burst,
and groaning earth delivers up her dead.
Here we gestate, longing for a Face -
the nesting One, who makes a resting place,
which shines with brightness seven times the sun -
whose Voice, no longer mute, will say, "Well done!"
The city of rebirth is filled with springs;
From stones came fountains! all the newborns sing.
Their songs and dancing fill the streets, first paved
by Him whose life, once quenched, the others saved.
Born again and baptized through the waters,
breaking free to Spirit-air above,
the Voice is clear now: Here's the way; walk in it.
Moved by Him, we keep His law of love.
(Click here to read more or leave a comment on

Poem: Delivered)
When I moved here, my faith was a mess. I couldn't read the Bible. Every time I tried, so many questions would pop into my mind that it was too frustrating to continue. For a while now, I've wanted to write about the reason I've started believing more fully then ever before that the Bible is true.
If you've ever had doubts about the Christmas story, please take time to search with the wise men for the One who was predicted to come. It's the most exciting journey ever! I am amazed at the way Jesus' life fulfilled hundreds of years of ancient Jewish writings and rituals.
The journey begins in the Garden of Eden. God created a perfect world, but people messed it up. God kicked them out of Perfection, and the world was plunged into a downward, destructive spiral of sin. Setting aside questions of whether the Garden was figurative or literal, or whether it was thousands or billions of years ago, it is impossible to deny that the world is messed up, and that people are responsible for it.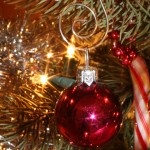 Prophecy #1 – The Seed (written appx 1400 BC)
At that point – when Adam and Eve are kicked out – God gives the first indication that there is hope, and it will come through a person:
I will put enmity between you [the tempter, or "snake"] and the woman, and between your offspring ["seed"] and hers; he will crush your head, and you will strike his heel. (Genesis 3)
"He" – a man – would crush the head of the source of evil, but not without receiving wounds himself.
Much more happened after Adam and Eve were kicked out – Noah's ark, the tower of Babel, etc. But the main event was God choosing a people to be His own.
He chose Abraham, promising that Abraham's descendents would be like the stars – too many to count. He also said, (Click here to read more or leave a comment on

The Child Who Was...)
I have a zillion posts planned, but I seem to have a case of writer's block after the star poem.
There is forever a pull toward the status quo…
Plus, I've been dealing with things like this: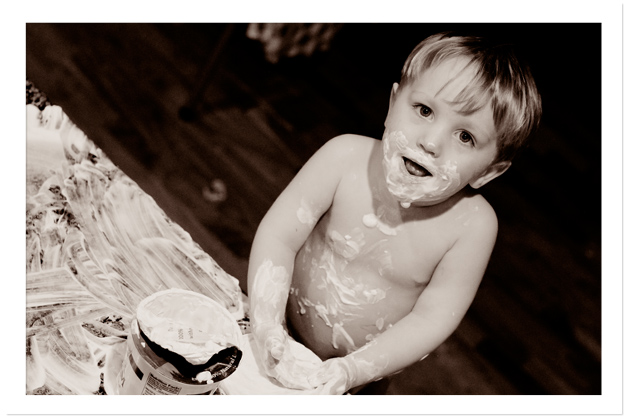 That was sour cream, intended for Thanksgiving Day mashed potatoes. How was your Thanksgiving?!
It seems like I just posted a similar picture on my facebook page a couple months ago.
Hmm… yep, here it is. The flour episode: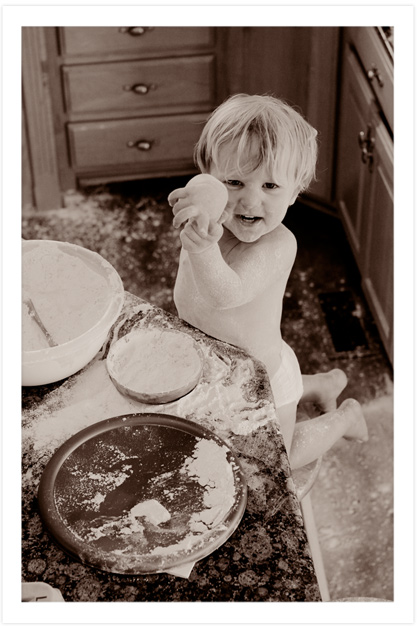 Why didn't some of you veteran moms warn me that motherhood would be this way?!
It wouldn't have mattered – it still doesn't. I wouldn't trade this for the world.
(You knew it would be that way, too.)
When I'm short on words, it's comfortable to fall back to photos. These were taken by our creek: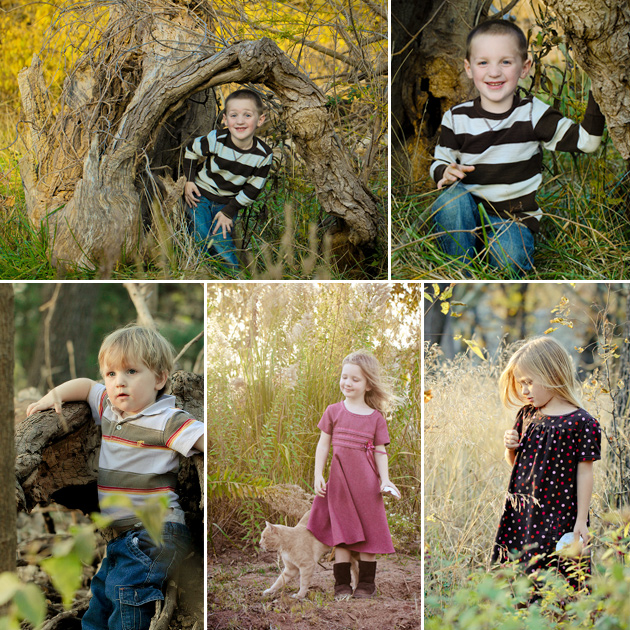 What's your comforting fall-back plan, when you realize you need to be still?
*************************************
Job 6:24-26
Teach me, and I will be quiet;
show me where I have been wrong.
How painful are honest words!
But what do your arguments prove?
Do you mean to correct what I say,
and treat my desperate words as wind?
Psalm 37:7
Be still before the Lord
and wait patiently for him.
(Click here to read more or leave a comment on

Photo Fall-Back)

Under Dark Firmament
I've known of you, like I know of stars:
extant – ignored or adored – always there.
No laughter ever between us was ours;
just this wonder-filled longing I bear.
Did you seek me? Were you there to be found?
Bewildering discovery: you hovering near.
My unbelief cracking, I tiptoed around
you Everlasting, I in my fear.
You let me watch you (as I do)
when you (for me!) cried out and bled.
Your sacrifice my horror drew.
Such love – too much! I fled.
You picked the wrong person for such a rich gift!
- no more than a child in impulsion.
My fear: that my flaws cleave a much deeper rift,
and end in your grievous revulsion.
Could you not be content with my distance,
permit me to give you wide berth?
You press in at my strongest resistance:
you invest in my dubious worth.
A tear-streaked face the heart belying,
I persist in pursuing self-sabotage.
The love I've craved I'm self-denying
and thrill in chasing its vague mirage.
Roaming out under dark firmament,
diamond-studded with lavish beneficence,
I wonder at each starry ornament.
Would they dare deny your omnipotence?
You who made stars out of chaos,
who formed me, without my request,
must have power to transform my ethos
and fashion this clay for the best.
Then reshape me for you; you can have me!
Draw love from this vessel you chose.
You are near now; your own eyes have read me.
For your glory my story compose.
Photo from HubbleSite, poem from yours truly
(Click here to read more or leave a comment on

Poem about Stars and...)