Perfecter of Our Faith
It rained while I wrote yesterday's Noah post – gently, not ferociously.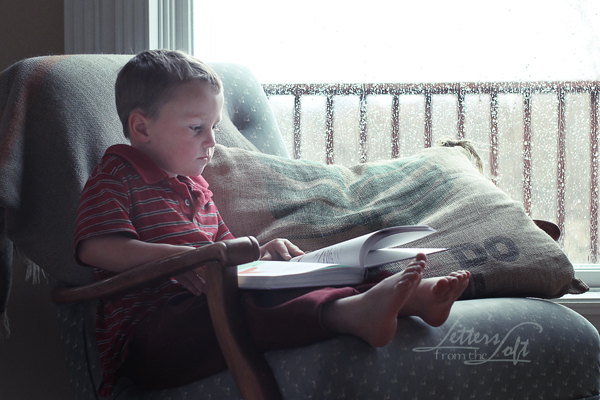 God promised He would never cover the whole Earth with water again. He promises that floods will come – in this world I have trouble, no doubt – but my faith will never be completely overwhelmed. I've entered His shelter through Jesus the Door, and I will be carried safely to the other side of the storm.
"I am the door. If anyone enters by me, he will be saved…" (John 10:9 ESV)

"In this world you will have trouble. But take heart! I have overcome the world." (John 16:33)

"Jesus, the founder and perfecter of our faith…" (Hebrews 12:2)

"…will sustain you to the end, guiltless…" (1 Corinthians 1:8)

"…he who began a good work in you will carry it on to completion until the day of Christ Jesus." (Philippians 1:6)

"…it is God who works in you to will and to act in order to fulfill his good purpose." (Philippians 2:13)

"I will put my Spirit in you and move you to follow my decrees and be careful to keep my laws." (Ezekiel 36:27)

"…he has come to his people… to enable us to serve him…" (Luke 1:68,74-75)

Now may the God of peace… equip you with everything good for doing his will…" (Hebrews 13:20-21)

"To him who is able to keep you from stumbling and to present you before his glorious presence without fault and with great joy— to the only God our Savior be glory, majesty, power and authority…" (Jude 1:24-25)