Lemon Cottage Cheese Pancakes with Berry Compote and Lemon Whipped Cream
A few days ago a friend said, "Hey Debbie, where's that lemon pancake recipe you promised in a post a while back?"
You mean, people actually read this stuff? 😉 She made my day…
As promised, here's the recipe:
Lemon Cottage Cheese Pancakes with Berry Compote and Lemon Whipped Cream
(Brief pause while my fingers catch their breath after typing that long title… While we're pausing, the recipe is at the bottom, after the photos.)
Begin by making the berry compote recipe. Set aside.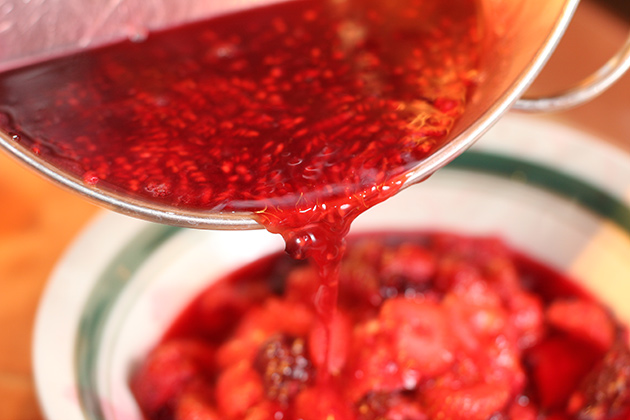 Grate the zest from 2 to 3 lemons, reserving some slices and/or peel for garnish if you like.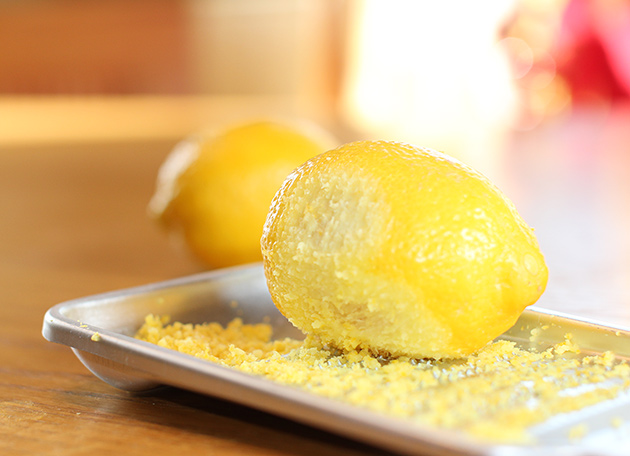 Let your kids make fun faces in the background… feed them some lemon slices for extra fun faces.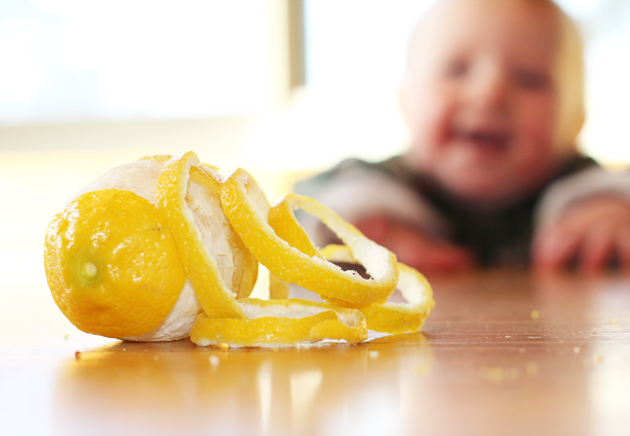 Make a note to self to buy a channel knife for prettier peels.
Add some sugar to the whipping cream.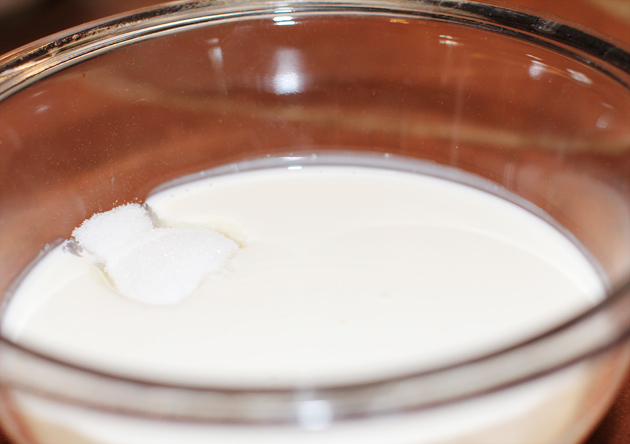 Whip just until soft peaks form. Do not overwhip, like I just did, or you'll end up with butter.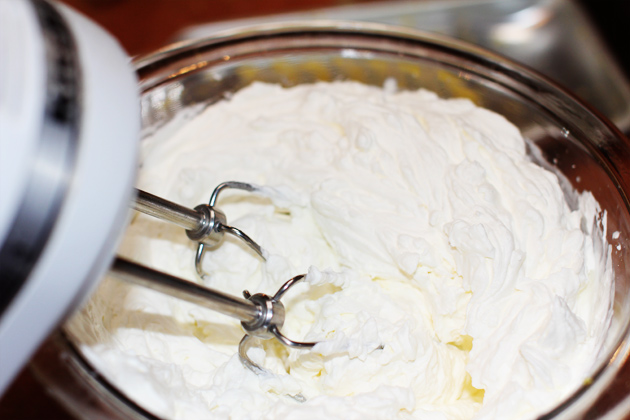 That's ok. Butter is tasty on pancakes, too!
Fold in 1/2 to 1 tsp of the lemon zest, refrigerate, and move on to a new bowl.
Beat 2 eggs until fluffy.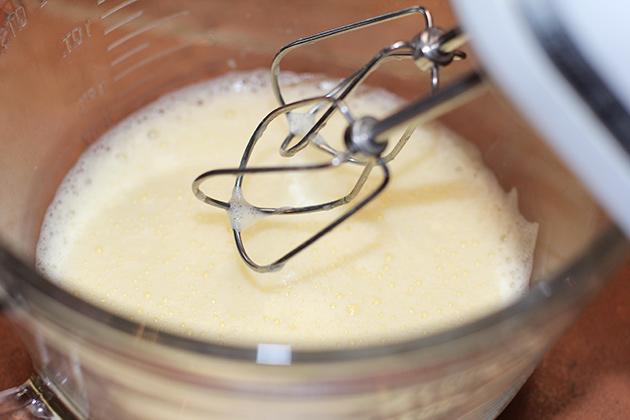 Mix in the cottage cheese, milk, and lemon juice.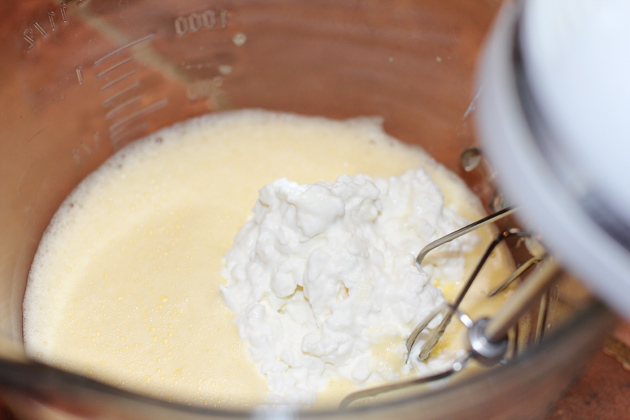 I'd like to experiment with cream cheese, sour cream, and ricotta as possible substitutes. But I also love how this recipe turns out!
In a separate bowl, mix the remaining dry ingredients. Gently fold them into the egg and cottage cheese mixture.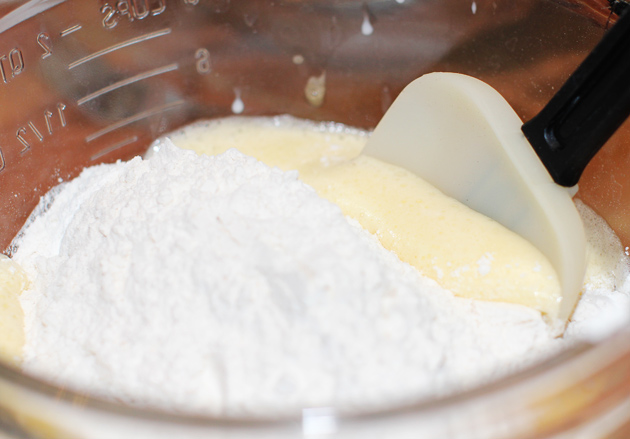 Melt a generous amount of butter on a hot griddle. I took a step on the wild side and tried a new kind of butter. It made a HUGE difference in taste!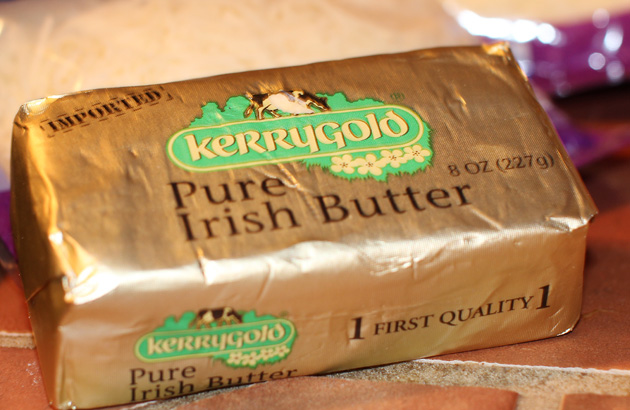 Pour 1/2 to 1 cup at a time of the pancake batter onto the griddle or pan. I like big pancakes! Flip when the bubbles in the middle of the pancake stop filling back in with batter right away.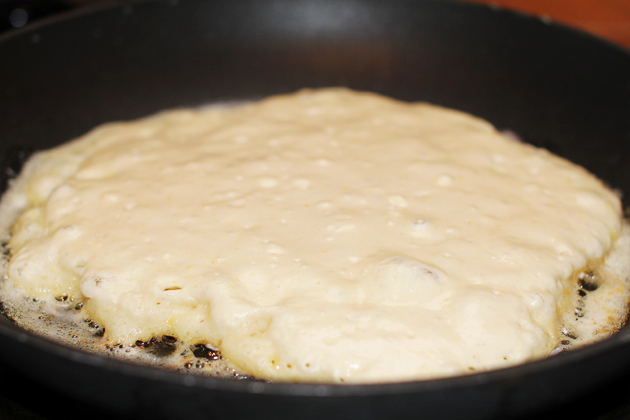 On a plate, pile the pancakes high with berry compote and lemon whipped cream.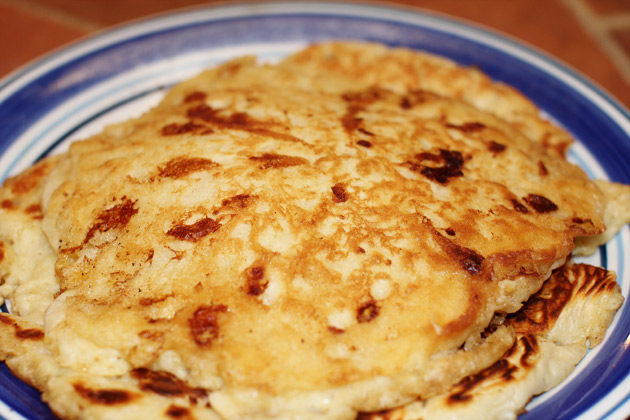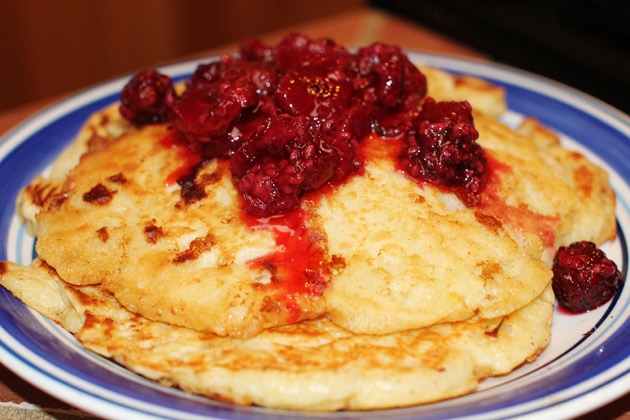 Garnish with fresh lemon and berry slices.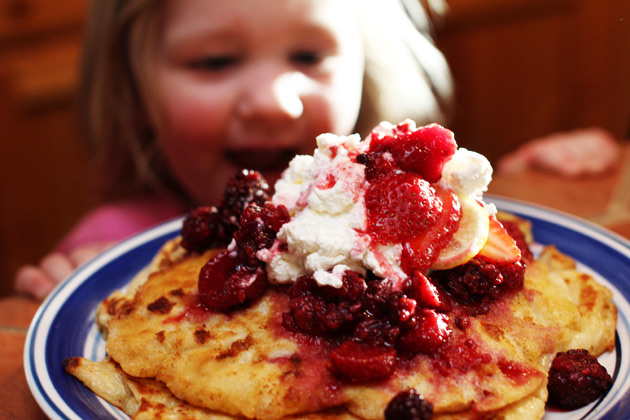 Find a place to hide from small vultures and enjoy. Or, if you're kind of fond of them, as I am, find a sunny breakfast nook and share a sweet breakfast together.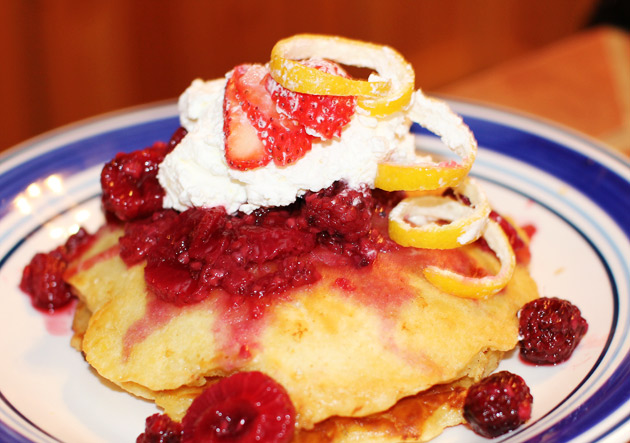 Next time I make a promise here, I know I'll be held to it! (Got something you want to do better? Start a blog! Then post promises on it, and find a good friend to heckle encourage you toward your goal! 🙂 )
Finally, here's the recipe, without the running commentary: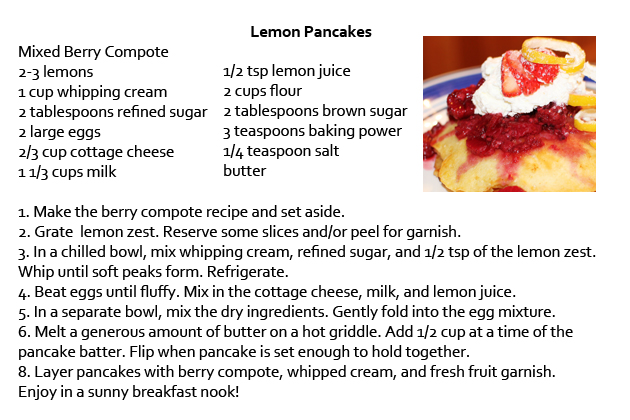 Thanks for reading!