Old Scrapbook Layouts
I've been clearing space on my computer, which means I've run across a lot of old scrapbook layouts. "Old" is a relative term. These were from two or three years ago, when I was getting into digital scrapbooking, experimenting with free trial downloads of Photoshop and Photoshop Elements.
This was the first layout I put on the blog: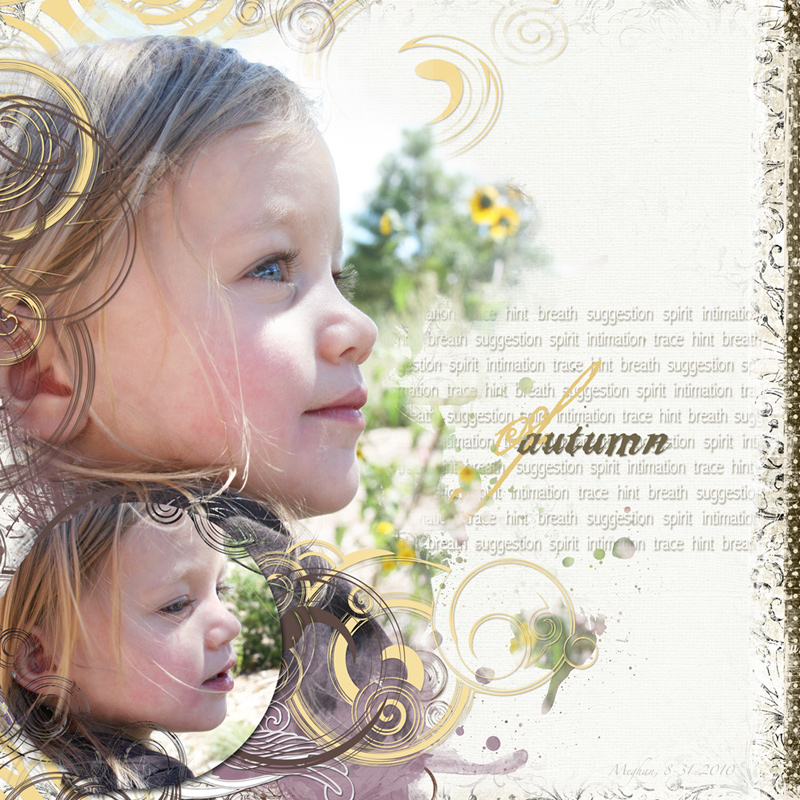 I spent so much time on these.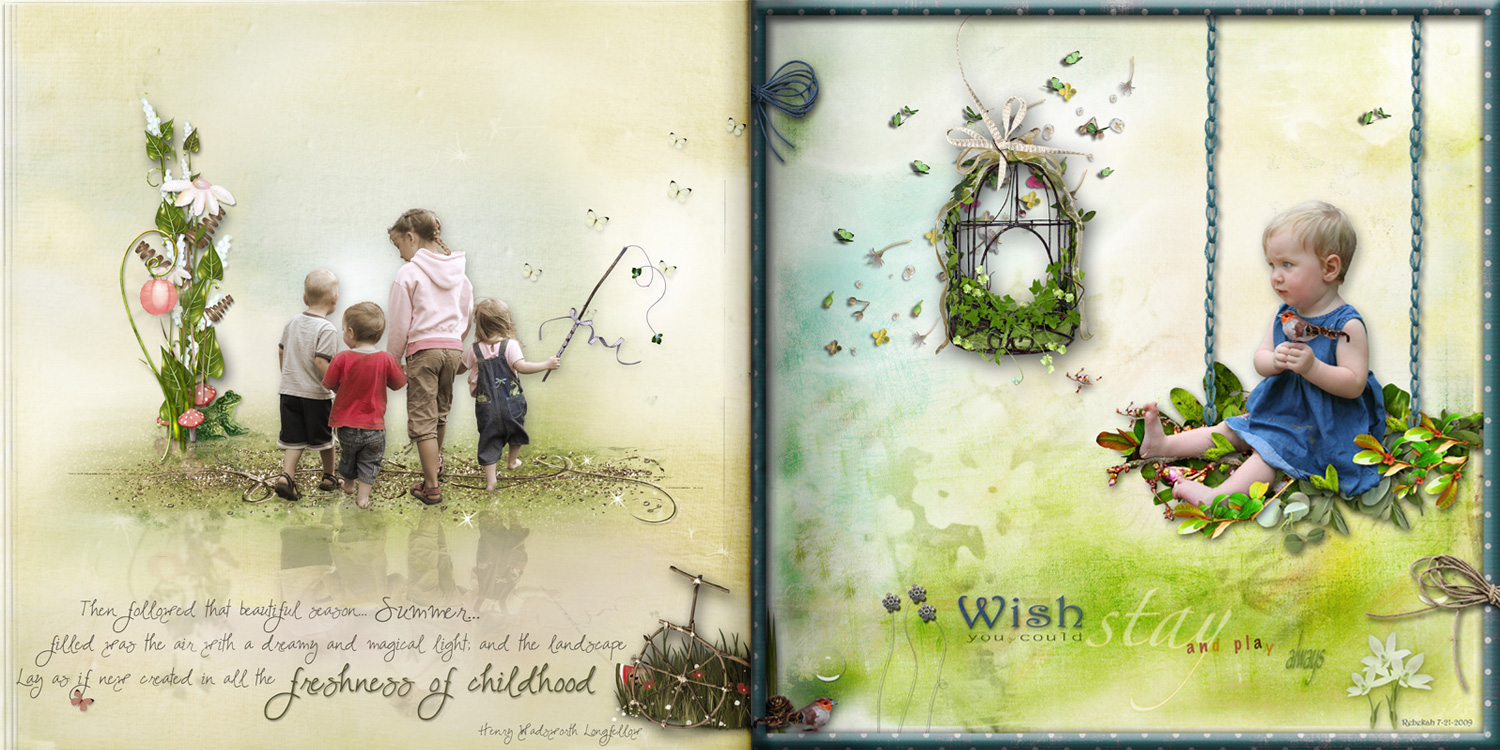 After a while, I was worried that the overwhelming number of elements on the page was taking over the actual memory… ya think?!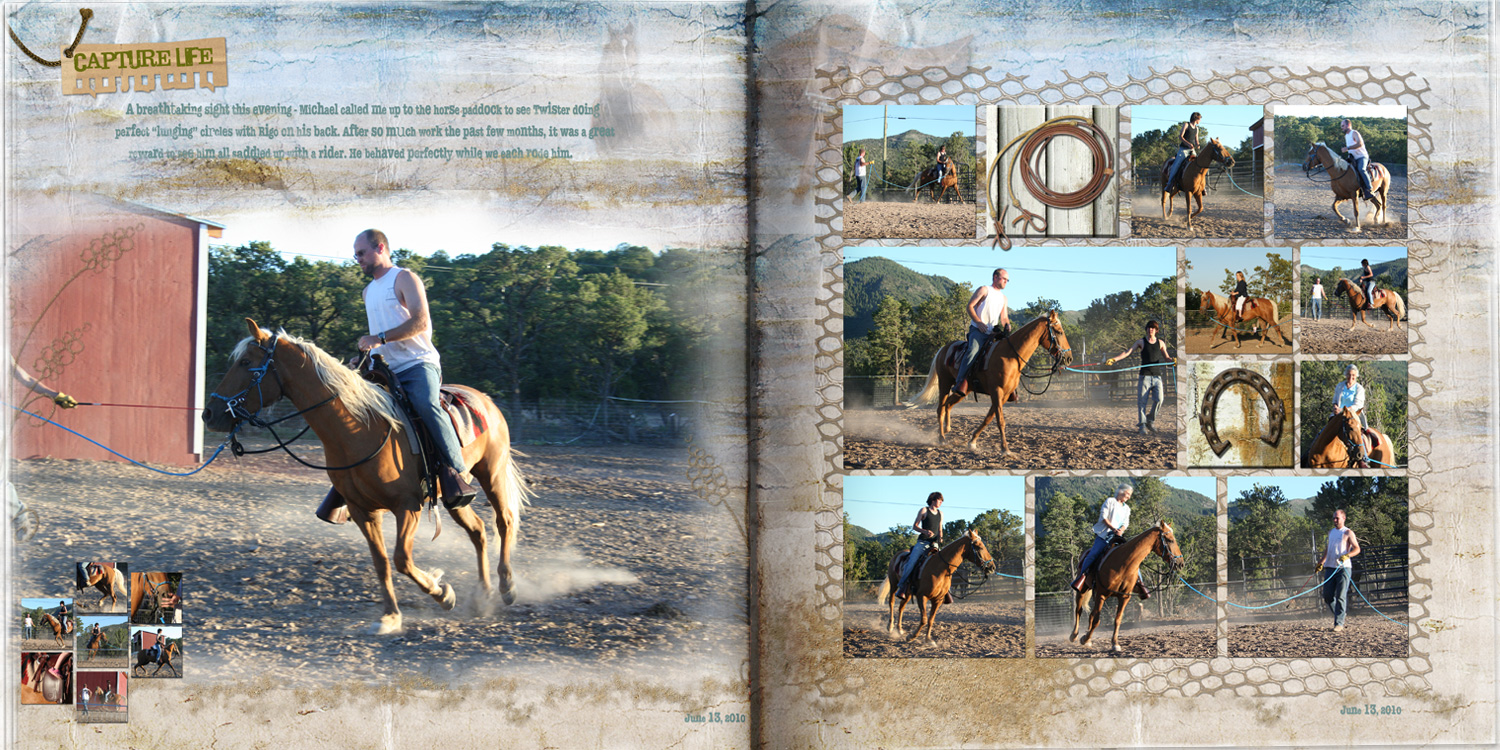 I thought that when I looked back, I wouldn't get the whole picture of what was happening, and that the rest of the page would be distracting.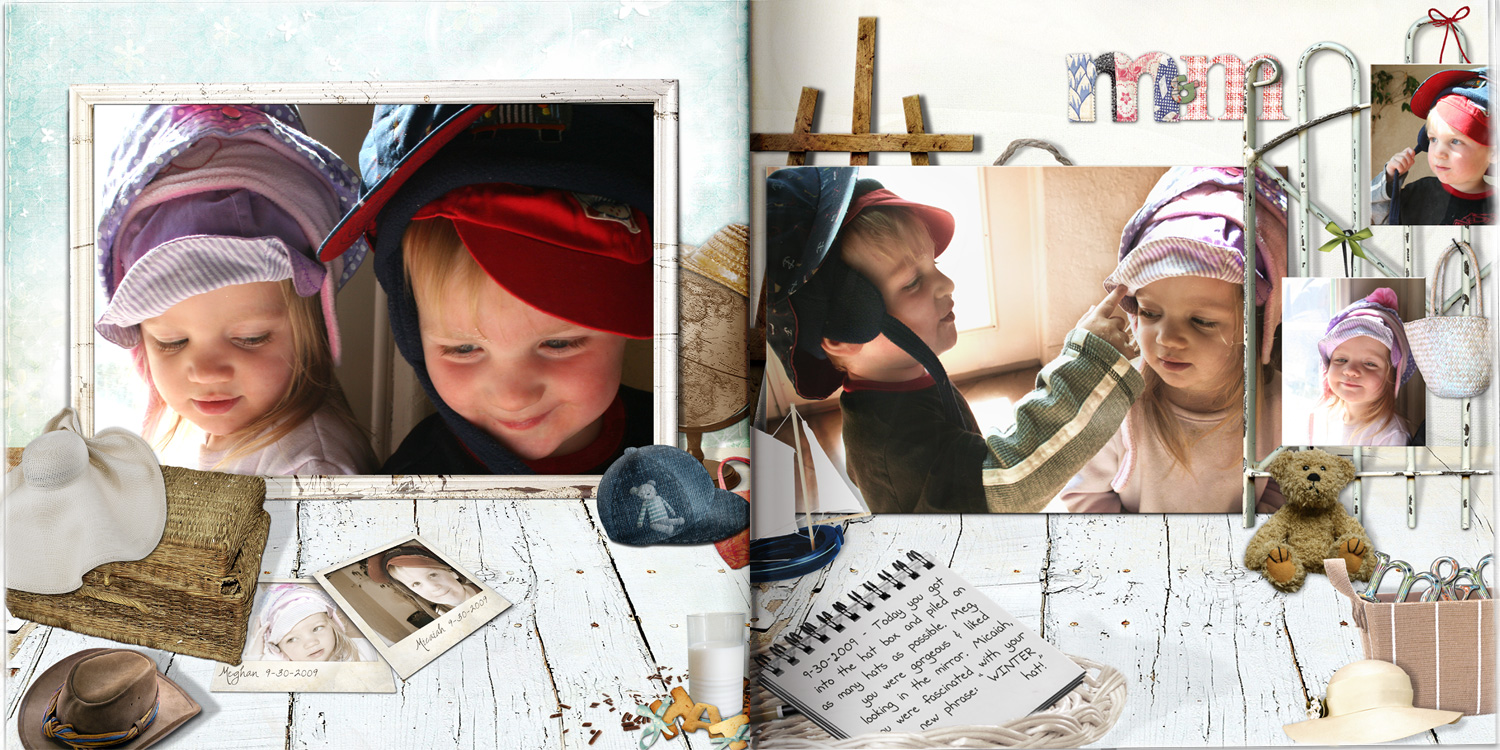 Actually, though, the making of the page is a memory, too. It's what I was interested in learning at the time. I like remembering the process.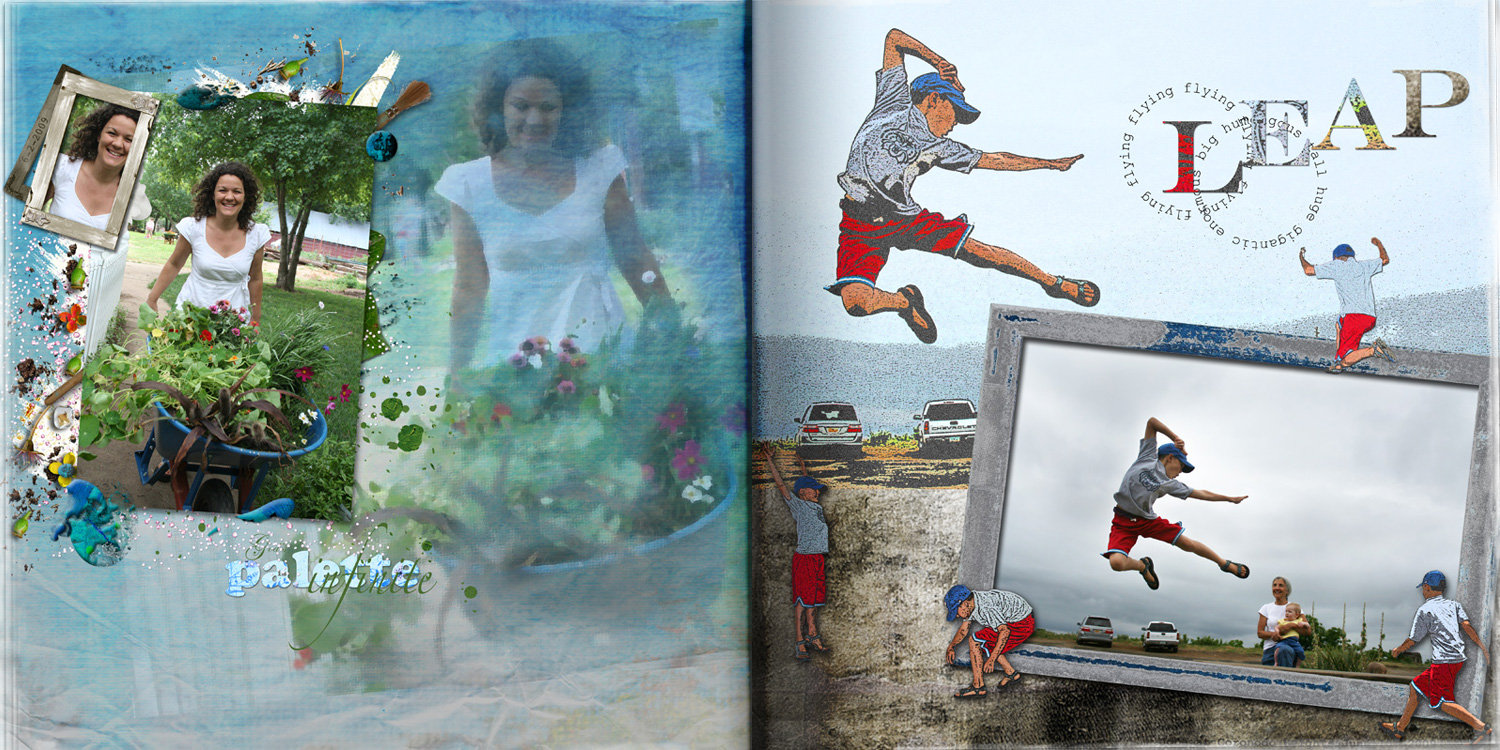 Lately I'm trying to make the layouts more like a simple photo book. It's faster and cleaner.
I still over-edit some pictures. When I look back, I hope I'll see this as part of the learning process, too.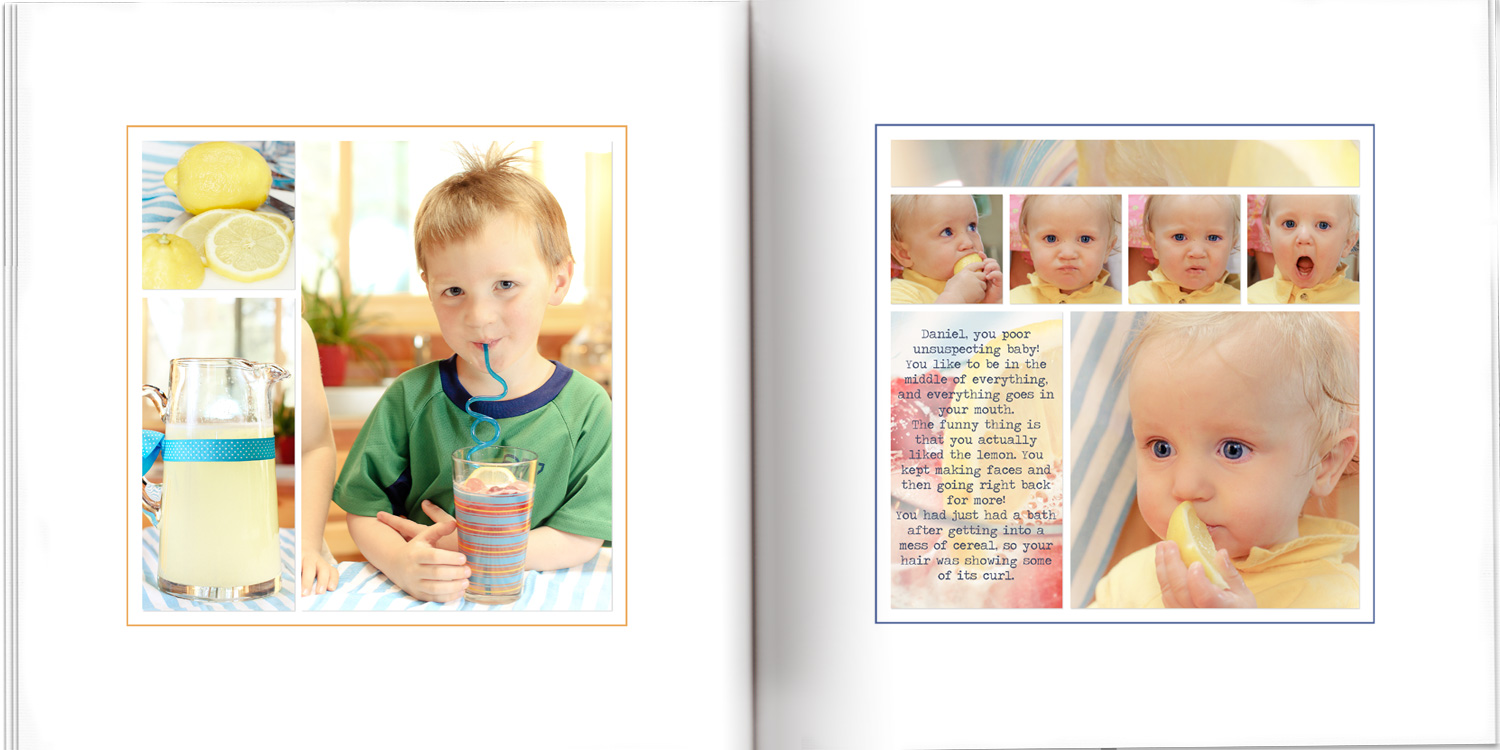 I wonder whether I'll ever be content with what I've learned so far… It might be a nice feeling, but then would I stop trying to learn?
At least it's nice to look back and be content with where I was at the time. It makes me feel like going a little easier on myself at this stage of the process, too.