Perfectly Destructible Piggy Banks
Junior has been fascinated with coins lately. He can regularly be found counting his 7 pennies, 4 nickels, 2 quarters, and 6 dimes.
I bought him a piggy bank a few months ago. It shattered before it made it into the house. This is not at all unusual, and I've refused to buy another one until the kids can drive themselves to the store. (I figure I'll have bigger worries than broken piggy banks then.)
Junior is not one to be discouraged for long when duct tape might do the trick. He emptied a cracker box onto the kitchen floor, cut open a corner of it, and taped it up to make his own piggy bank.
I thought we could do a step better for him.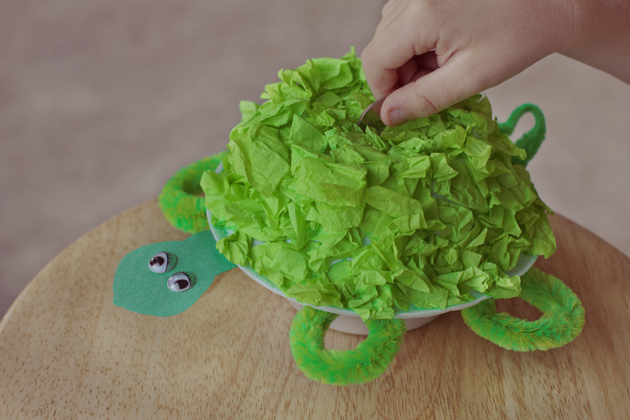 We found some foam bowls in the cabinet. (Although I understand now why children's crafts are often made from items that would normally be considered trash… I also look forward to the next phase. I'm hoping for a happy middle stage between breaking household items and driving cars.)
The kids decorated the bowls as their muses directed. Then we set one bowl upside down on top of the other, fastened each set with a short piece of pipe cleaner, and cut slits for coins.
The piggy banks were all very different from each other.
Impressionist Watercolor piggy bank: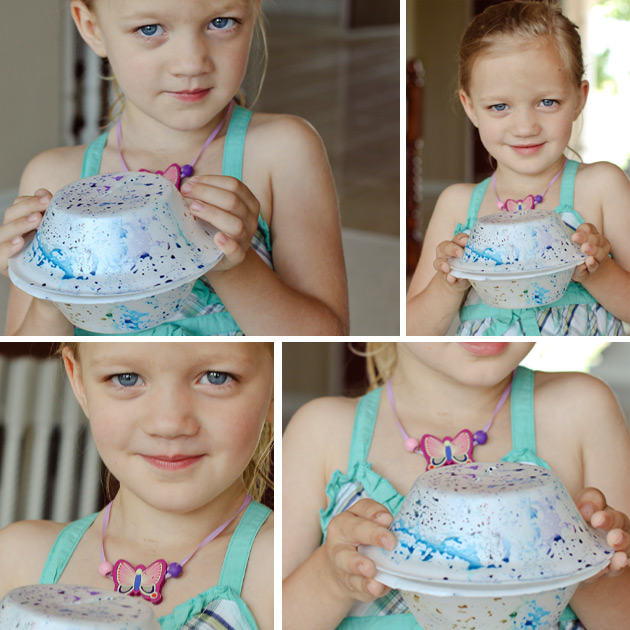 Watercolor doesn't stick to foam, but Nutmeg liked the effect – and watercolor is so wonderfully washable. Yesterday I branched out into bigger-kid territory by adding tempera paints to the shopping list.
Whimsical Boo's Southern Belle piggy bank: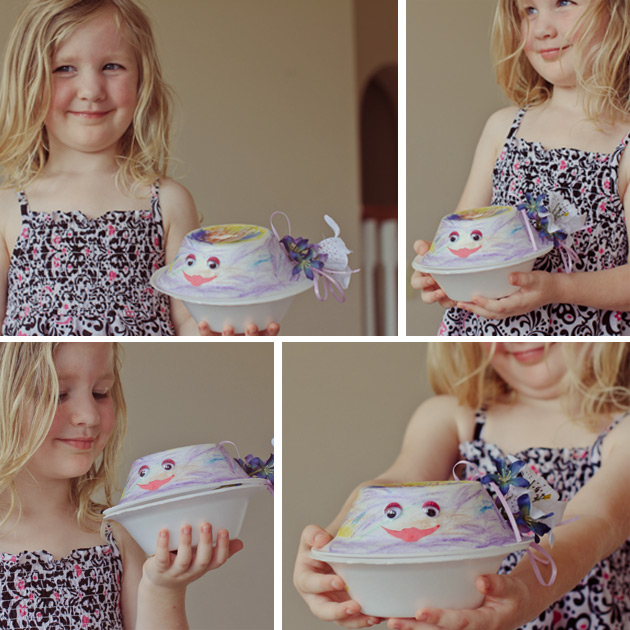 Loan Shark piggy bank: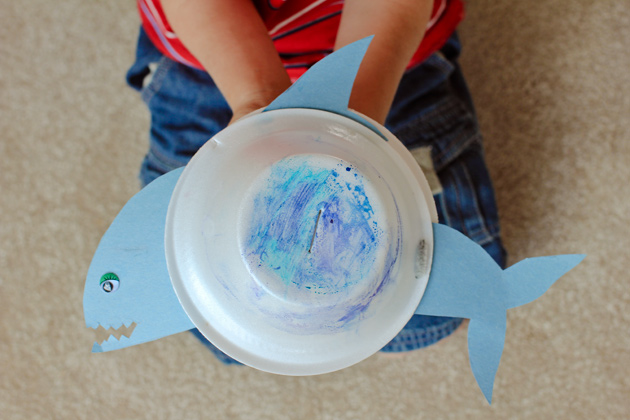 I made the turtle piggy bank for little Manny: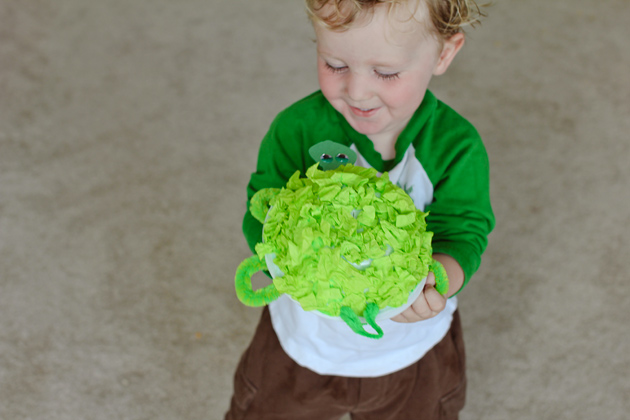 He contributed to the project by taste-testing the glue before I stuck the tissue paper onto the bowl.
Coins are great for learning to skip count. (For some wonderful skip counting charts – all numbers up to 15, see Homeschool Creation's free charts.) The coins have also inspired the kids to be very helpful around the house. At this age, I give them a nickel per chore, to trade for a quarter when they've earned five nickels.
Between the foam bowls and the nickel-per-chore rate (who keeps lots of coins on hand anymore?), I may need to take out a loan from Junior. Thank goodness we homeschool – no need to teach him about interest until I'm good and ready… like when he borrows money from us for his first car.