Posts
She wanted me to take a picture of her and Sunny Bear — a stuffed animal she inherited from my childhood charades in which bear-and-cat couples were married off and settled into homes in quilt-canopied, cardboard box cities.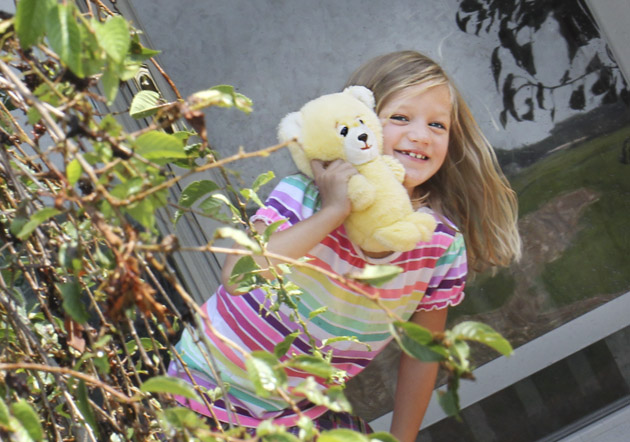 What you can't see — what I mostly cropped out of the shot — is the damage to the canopy in the foreground.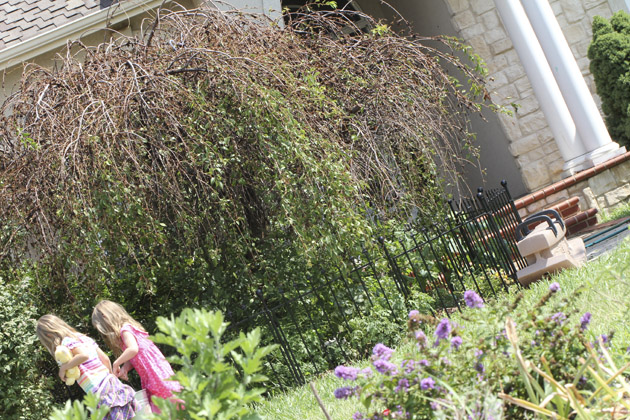 (If you look closely, you can still see that hanger from my April Fool's post. I'm thinking of offering a reward to anyone who can bring it down from there!)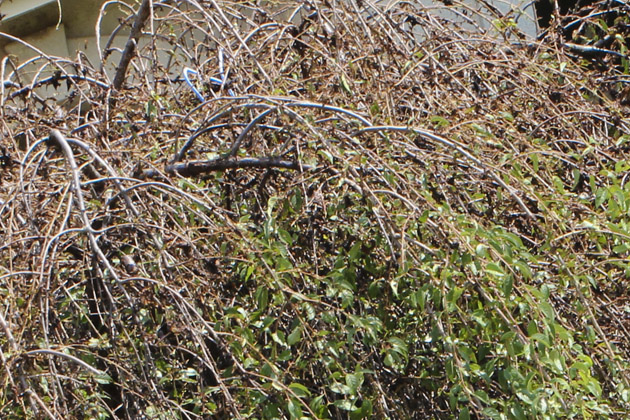 The poor weeping cherry got a bad case of bagworms this summer, possibly brought in with a batch of mulch.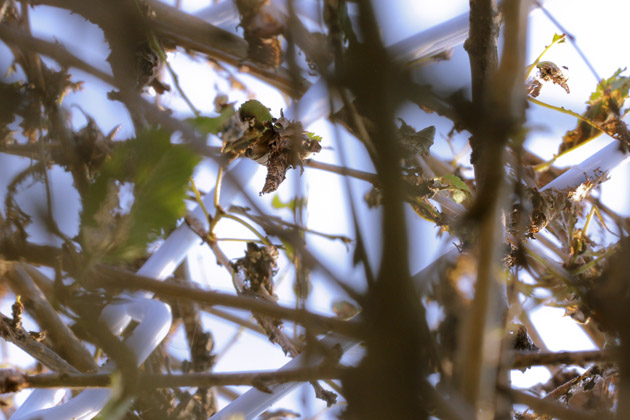 My brave oldest girl peeled a leafy "bag" away (not at my request) and begged me to take a picture of the naked bagworm.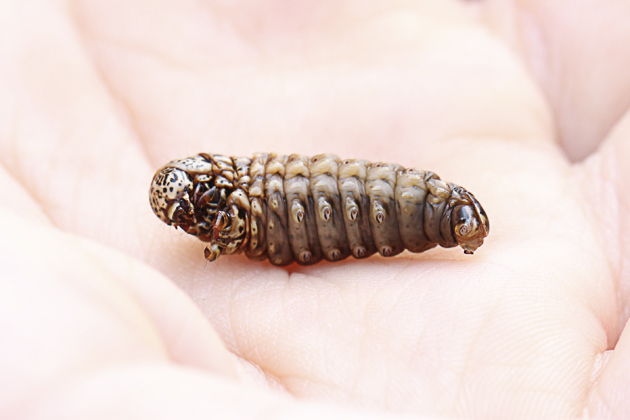 Eww.
What amazes me is that, as bad as it looks, the tree has a good chance of surviving.
One reason it may live is that it "dies" every winter. Its death will save its life, ironically.
During the spring and summer, a deciduous tree can energetically replenish leaves if they are stripped away. But it also knows the time for resting, shutting off production, and wintering down.
An evergreen can be doomed by a bad infestation of bagworms. It needs its semi-permanent "leaves" to provide energy all year. It has no framework for shutting down to rest.
Trees winter. Soil needs rest cycles. Seeds "die" before they sprout.
It's a code implanted in the DNA of Earth:
Rest, grieve, pray, sleep, heal.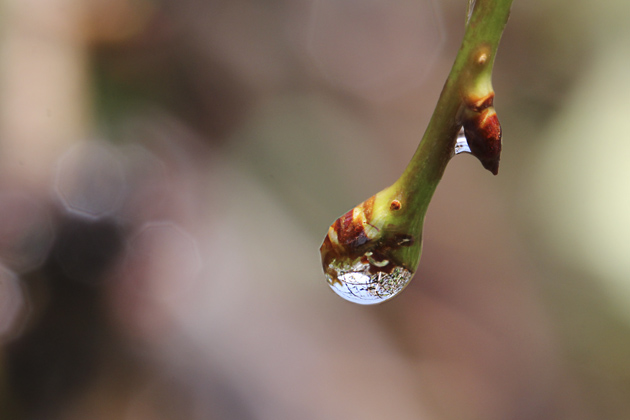 Even Jesus retreated, like His Father rested in Genesis 2:2.
"Jesus often withdrew to lonely places and prayed."
(Luke 5:16).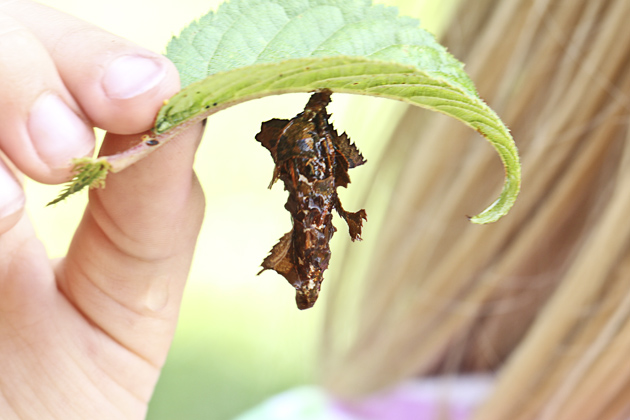 My tree trials are challenging me with spiritual choices:
Choice #1. I can be a bagworm or a tree.
I am not having any particular difficulty with this one.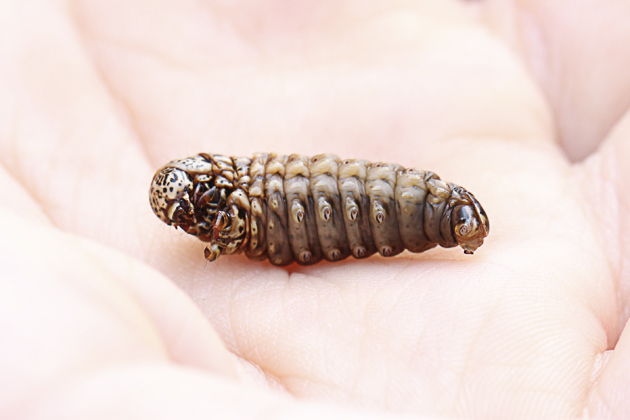 Every time I am tempted to leech off people — reassurance, validation, "likes" — those little bagworm leg stubs are going to flash through my mind.
People are meant to be like trees, not like leeches.
"Cursed is the one who trusts in man,
who draws strength from mere flesh…
But blessed is the one who trusts in the Lord,
whose confidence is in him.
They will be like a tree planted by the water
that sends out its roots by the stream.
It does not fear when heat comes;
its leaves are always green.
It has no worries in a year of drought
and never fails to bear fruit."
(Jeremiah 17:5, 7-8)
Choice #2. I can be deciduous or evergreen.
I have trouble with this choice every single day…
when to rest, when to push through and work harder.
I have four adorable "bagworms" whom I love with everything in me. Sometimes it takes everything in me to meet their overwhelming needs.
When they're not directly needing something, they may be off concocting some sort of mess…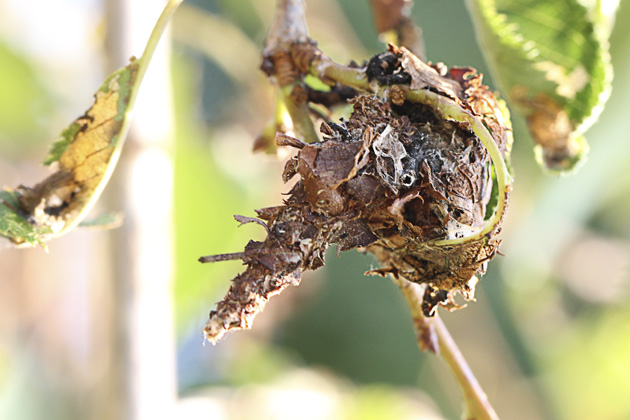 …and I won't even want to know what is inside that thing…
(which coincidentally reminds me that no one is allowed to look in the back seat of our van — just don't).
Psalm 1, like Jeremiah 17, speaks of fruit trees whose leaves never rest:
"Blessed is the one…
whose delight is in the law of the Lord,
and who meditates on his law day and night.
That person is like a tree planted by streams of water,
which yields its fruit in season
and whose leaf does not wither—
whatever they do prospers."
(Psalm 1:1-3)
These "trees" are continually connected to their source of energy.
– trusting in the LORD (Jer.17)
– being confident in the LORD (Jer. 17)
– delighting in the law of the LORD (Ps. 1)
– meditating on the law day and night (Ps. 1)
This is the deciding factor in whether I need to retreat or can keep pushing forward. Am I continuing to draw strength from the right source? Or have I started trying to leech off people for what I need?
Choice #3. I can lead others to be bagworms or trees.
The New Testament is full of commands to teach and learn from each other. The key is not to create dependence on each other, but to encourage each other to look to Jesus, the Source.
"So Christ himself gave the apostles, the prophets, the evangelists, the pastors and teachers, to equip his people for works of service, so that the body of Christ may be built up until we all reach unity…
…speaking the truth in love, we will grow to become in every respect the mature body of him who is the head, that is, Christ. From him the whole body, joined and held together by every supporting ligament, grows and builds itself up in love, as each part does its work."
(Ephesians 4:11-16)
Choice #4: I can try to struggle through on my own, or I can entrust myself to the care of the Gardener.
Even knowing that a winter respite may save our tree, I don't like watching it deteriorate. This tree falls under my care, and its health is my responsibility.
As soon as we could carve out some free space, the kids and I spent a couple hours removing as many bagworms as we could reach.
I love seeing the new growth now, pushing through the decay, through the silk bagworm threads.
The poor, confused tree is even producing flowers, like it's spring.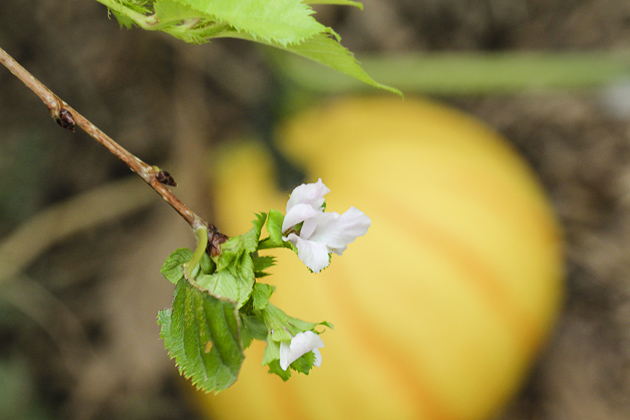 This is its season of work, regenerating its leaves so it can store energy for winter.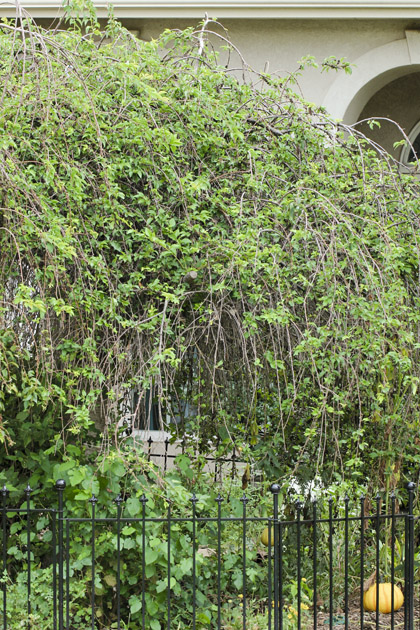 I'm not able to call Winter! right now and go on retreat. But I have to make sure I am drawing strength from the right source every day — trusting, gaining confidence, delighting, meditating. As the seasons shift, maybe I will have time for longer rest.
For now, it's my season of work, training my kids to tap into the Source that won't fail them.
"I am the true vine, and my Father is the gardener… I am the vine; you are the branches. If you remain in me and I in you, you will bear much fruit; apart from me you can do nothing." (John 15:1, 5)
My just-turned-four-year-old son…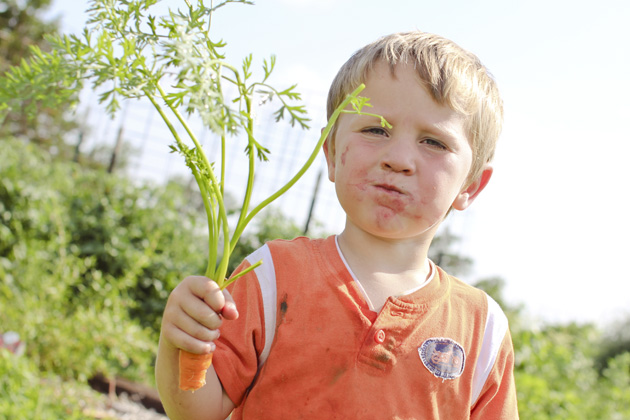 crawled up onto the bed one morning a few weeks ago…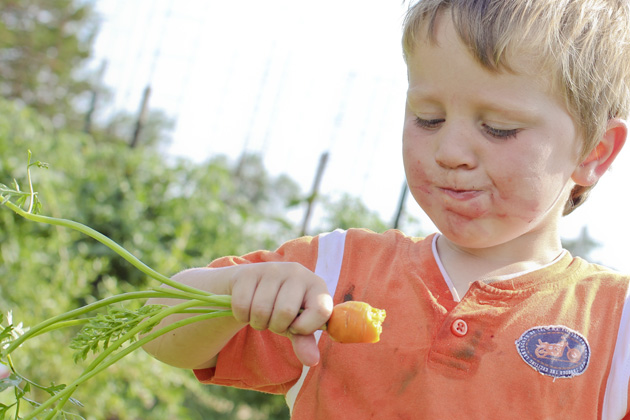 and delivered the following tale:
"MOM!!! I just had the funniest dream about me 'n' Yoda! You'n me'n Yoda fought Dark Bader with huge light sabers until he was in tiny pieces, as tiny as a germ. I took his light saber away, and he fell down a hole —
AAAAHpffff!!!
— then we built a ship out of our house for the good guys. At the end, we had a humiracle party [hyoo-miracle = extra huge] for only the good guys and Yoda. And they selled huge, HUGE popsicles there. We got to eat them, but they were never, ever done. And that was my whole dream."
Honestly.
I wonder if Jesus had a four-year-old nephew who prompted Him to say:
"Unless you change and become like little children, you will never enter the kingdom of heaven."
(Matthew 18:3)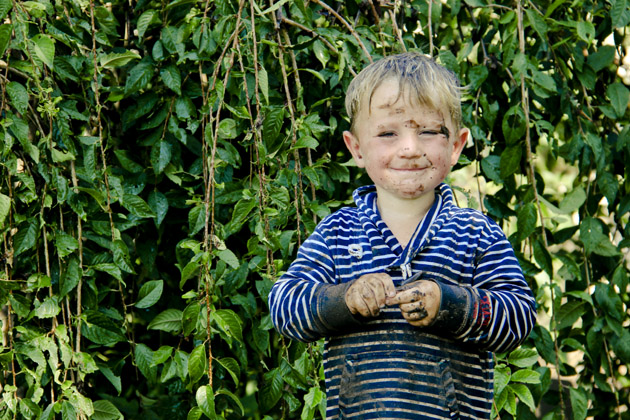 My youngest struggles to wrap his mind around the incomprehensible, humiracle size of the universe —
and with the universal sense that our lives are tiny by comparison.
"MOM! I know how to make a Milky Wave. You catapole yourself into outer space and pour milk into the sky. After 135 million years, it turns into the Milky Wave! But you would be dead before then."
He keeps learning the difference between fact and fiction — so far retaining that priceless sense of wonder which takes a huge miracle to replace, once it's lost.
"MOM! Everybody thinks whoever dies, you sit on clouds playing hops. That's what people think…"
"The new earth, I don't know how it will be like, but it will have tons of good things. No sins, no fighting, no tears, nothing bad."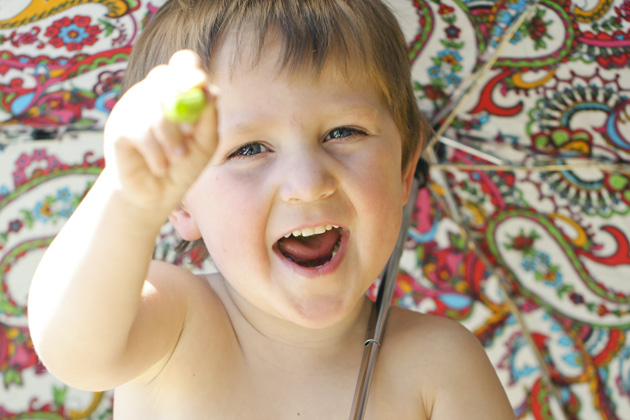 Usually while the kids are jabbering away, I have a separate train of thought running in the background (motherhood survival tactic). But when I heard these words, the train came to a screeching halt:
"MOM, how you get to heaven is you be so good…."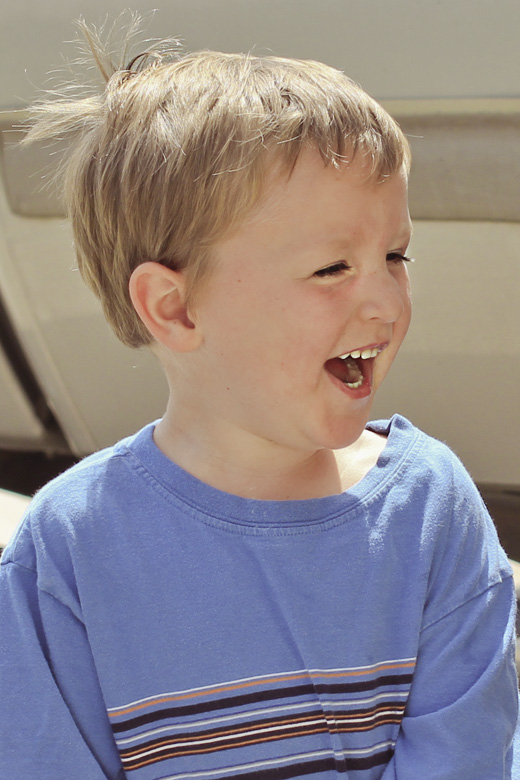 AAAAHpffff!!!
I've failed my youngest kid!
There are some things — like "buckle your car seat buckles" — that are non-negotiable, even for a child.
Me: Hey buddy, have you been so good?
Him (vividly remembering the last time he got in trouble): Nope!
Me: Sooo… but are you going to heaven?
Him: Nope!
Me (perplexed): Do you WANT to go to heaven?
Him: Yes!
Me (whew!): What happened to all the bad things we do?
Him: They went on Jesus when He died on the cross.
Me: Thank goodness. Yeah, Jesus took the bad things in our hearts and gave us His clean, new heart, which is what we need to get into heaven. To get a new heart, we just have to ask Him. Then —
Him (face bright and excited): I'm going to do that right now! [bowing head and whispering] Jesus, please take my bad heart and give me a clean heart!
Me: Uh… ok, then! Do you have a clean heart now?
Him (big smiles): Yep!
Me: Are you going to heaven?
Him: Yep!
When Jesus said we have to become like little children, He was answering a question about who was the greatest in the Kingdom of Heaven. We can't even be in the Kingdom of Heaven unless we're willing to humbly recognize that we need help getting there. No one can make it there by "being so good." I don't know about you, but the last time I got in trouble is a recent, vivid memory!
"It is by grace you have been saved, through faith — and this not from yourselves, it is the gift of God — not by works, so that no one can boast."
(Ephesians 2:8-9)
Later that day, I quizzed him again — just checking:
"How you get to heaven is you get a clean heart from Jesus! And that's my whole part I know."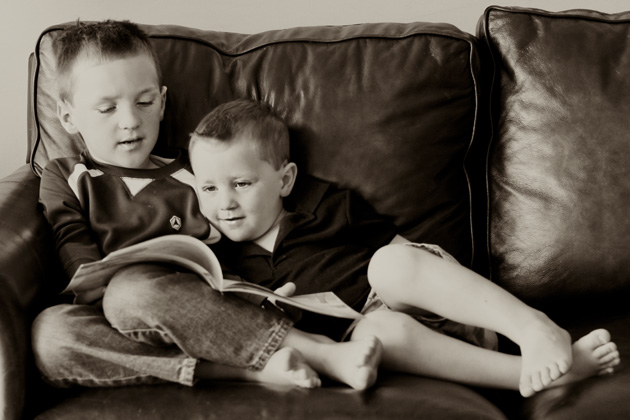 The Kingdom of Heaven is "in our midst," in a child. (Luke 17:21)
"I will give you a new heart and put a new spirit in you; I will remove from you your heart of stone and give you a heart of flesh. And I will put my Spirit in you and move you to follow my decrees and be careful to keep my laws."
(Ezekiel 36:26-27)
Aaah, summer.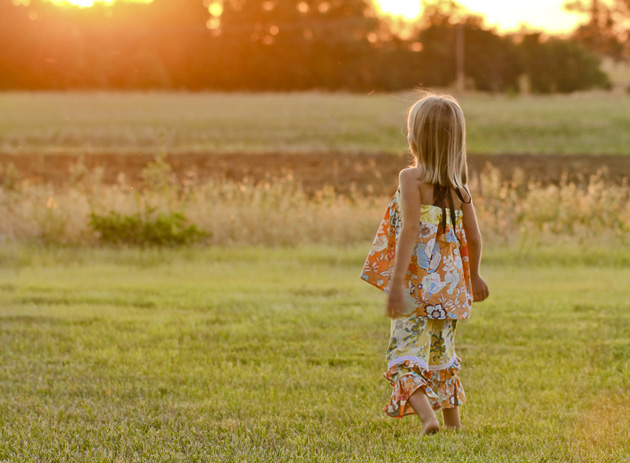 "Then followed that beautiful season… Summer…
Filled was the air with a dreamy and magical light; and the landscape
Lay as if new created in all the freshness of childhood…"
– Henry Wadsworth Longfellow
I wish I could say my summer has been picture perfect like that.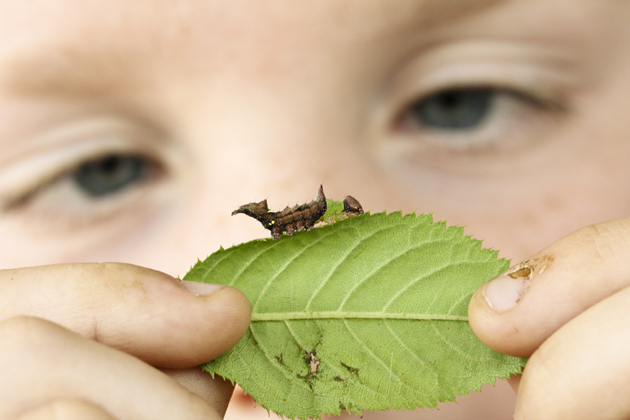 But this summer, stressors hit right along with the waves of heat — illness in the family, conflict (some expected, but also some heartbreakingly unexpected), and fatigue.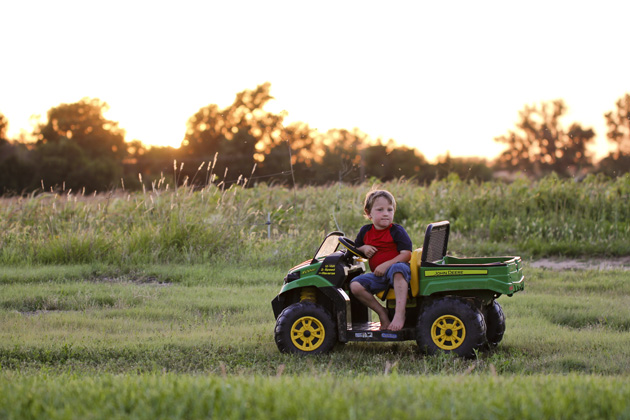 I break down this time of year, while the farm revs up… There are baby animals to care for… pens of poultry to water a couple times a day… flowers to tend… vegetables to weed, harvest, and put up. The kids are out of school, and they need more time and direction. My husband works and travels more.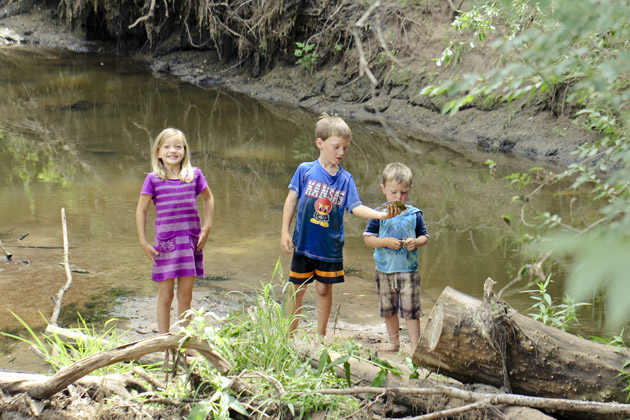 By this time in the summer, my glass is looking half empty.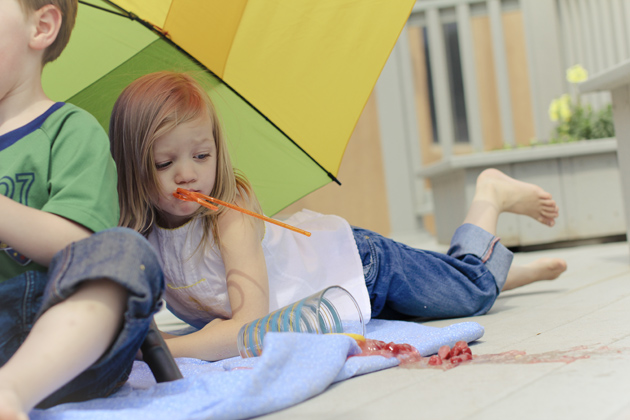 It could just as easily be half full — Here are just a few of the great things that have happened so far this summer!
— I got to see tears of joy and peace on a man's face as he chose to depend on Jesus' payment and forgiveness for him. (Please pray that his faith will take root and grow!)
— I got to hear stories and share Scripture and prayers with family members and new friends. I was inspired and re-energized by their purposeful, others-centered lives — lives that are fueled by humble acceptance of undeserved grace.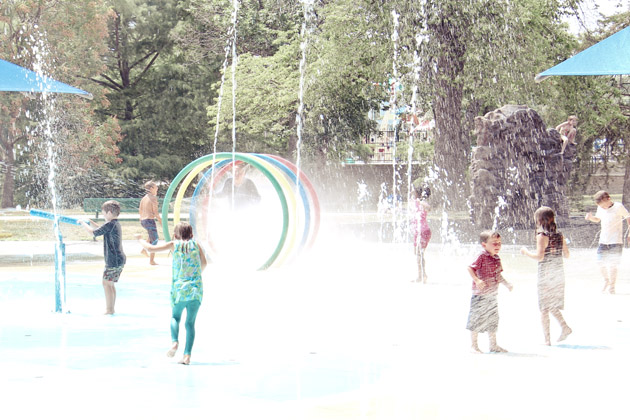 — My understanding of missions work both in the Middle East and in India has broadened and deepened as new connections were made.
— There were get-togethers with neighbors and friends… swimming, kids getting soaked with sprinklers and water balloons, sitting on the back porch in the evening to talk about art and family…
— And there were trips to small, interesting zoos with my longest-term friend from my hometown! She is one of those "pure gold" friends.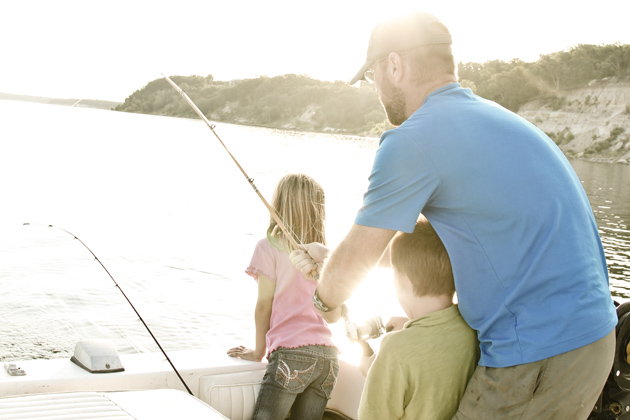 August reminds me, every year lately, that I am fragile and weak.
But God doesn't stop working. He doesn't get tired or worn out.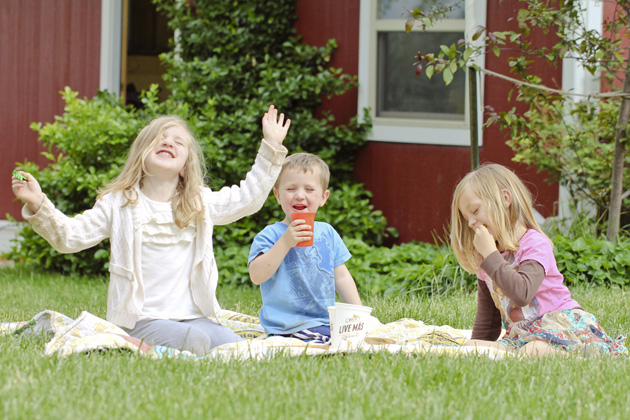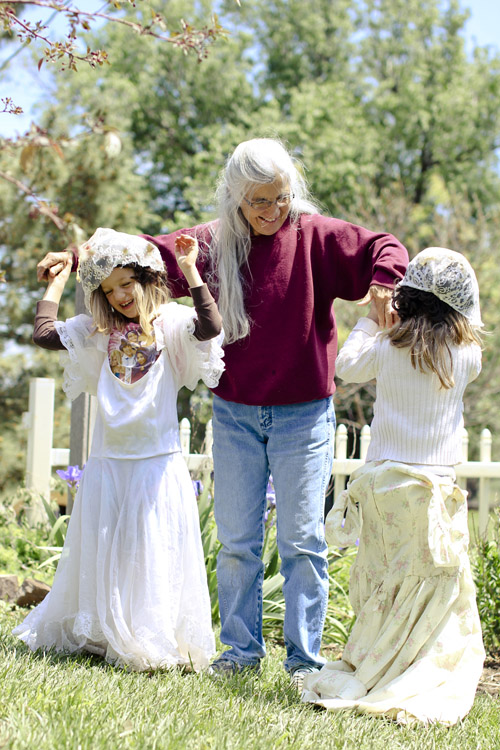 When I look at the glass from the perspective of what I'm able to do, it is half empty at best. When I look at the glass from the perspective of what God is doing, it is overflowing.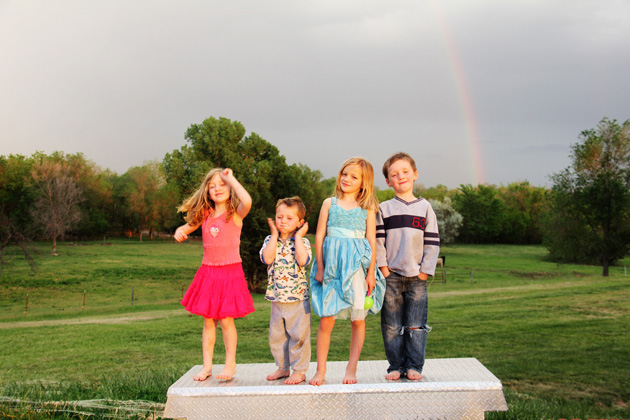 It never fails to amaze me that God allows imperfect people to be part of His work. We're all invited! His purpose for each of us is as unique as we are.
Here's to finishing the rest of summer with a cup that overflows…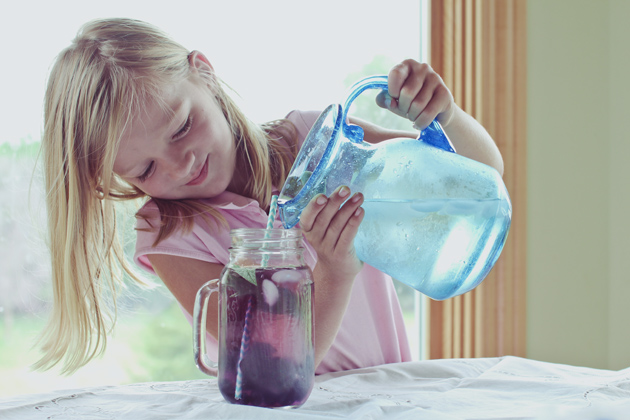 Cheers!
"For we are God's handiwork, created in Christ Jesus to do good works, which God prepared in advance for us to do." (Ephesians 2:10)

"My grace is sufficient for you, for my power is made perfect in weakness." (2 Corinthians 12:9)
I'm back — limping out of summer silence to touch base again with the blogisphere!
I miss this place when I'm away. It keeps me focused on the right things. Soon I'll post a recap of the past several weeks.
When I don't have time to post here, sometimes I'm still posting photos and quotes on my Letters from the Loft facebook page. (If you don't follow that page, go check it out — especially if you happen to like old poetry. I seem to have stumbled into an old poetry obsession over there!)
For this post, I've culled some of my favorites from that page:
1. This is probably my favorite from Facebook — my mom's hands, showing my younger daughter how to roll out pie dough. The quote is one Mom shared with me that day.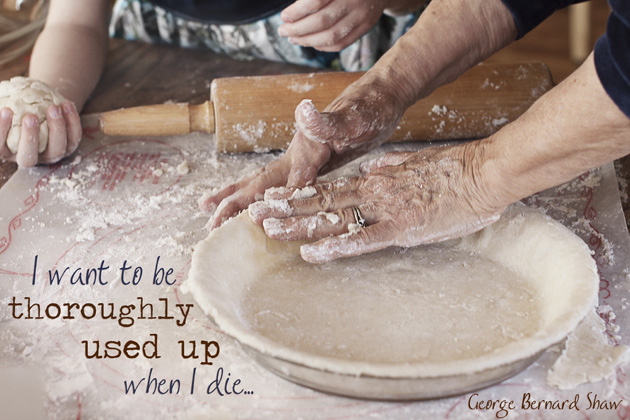 2. I bought snow peas and cream-filled chocolate cupcakes for this next picture. Guess which I ate first? 😉
"I have treasured the words of his mouth more than my portion of food."
(Job 23:12, ESV)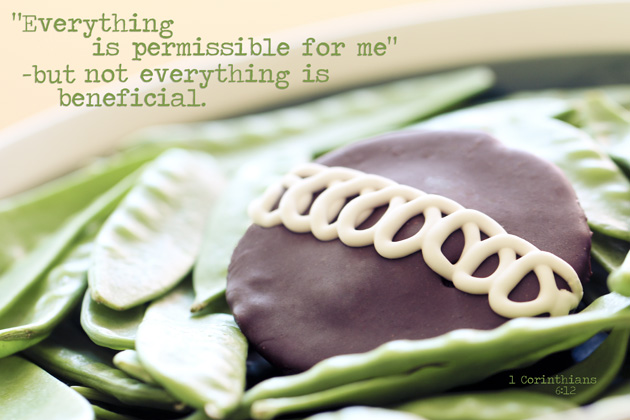 3. There was the long wait for Spring…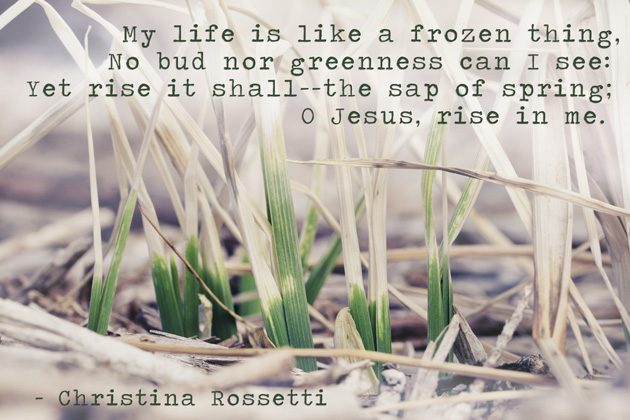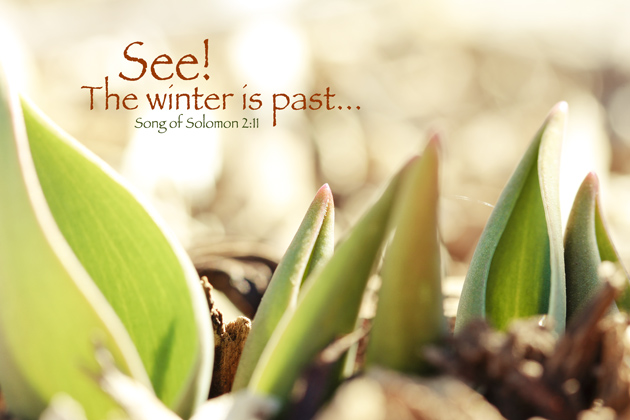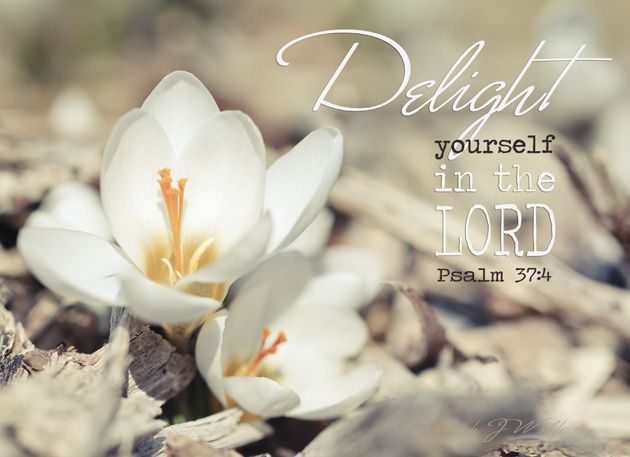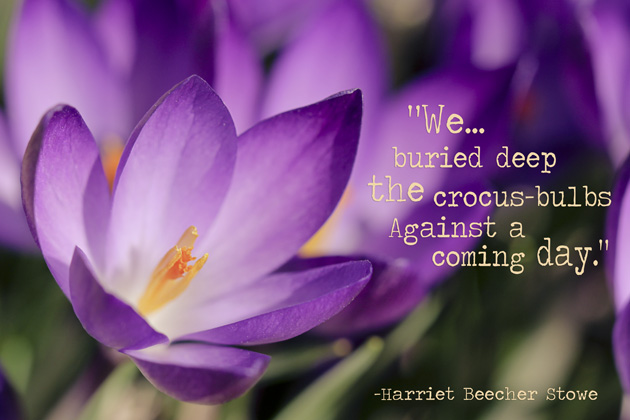 4. And then the highly symbolic raspberry roots that our family planted… and they all died!!! Every one. Past experience tells me I can trust God's good character enough to believe there will be a Story out of that someday…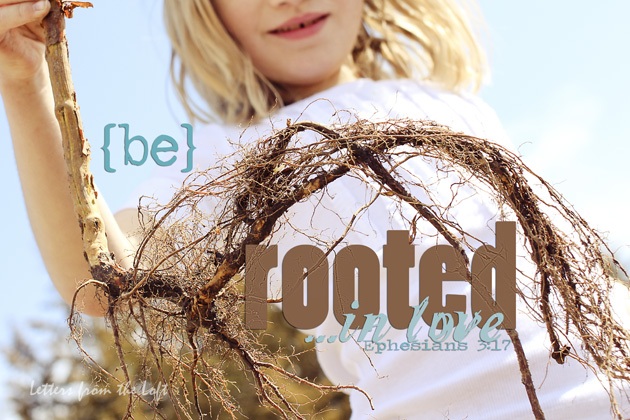 5. I'm drawn to gloom sometimes… Why is that??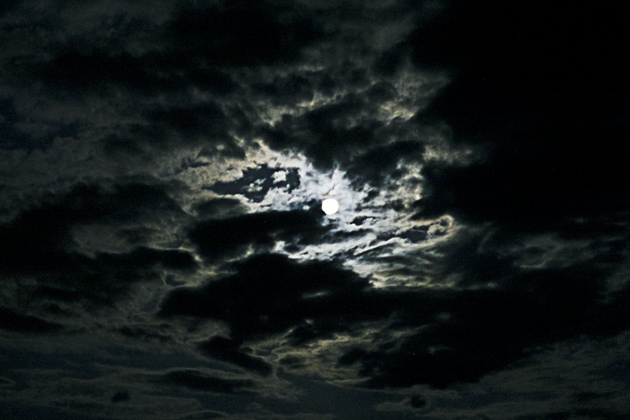 With that picture, I posted a snip from my long-time favorite poem:
"Across the margent of the world I fled,
And troubled the gold gateway of the stars,
Smiting for shelter on their clanged bars…
I tempted all His servitors, but to find
My own betrayal in their constancy,
In faith to Him their fickleness to me…"
– The Hound of Heaven, Sir Francis Thompson
6. My tendency toward gloom makes hope that much more necessary for me. Our lead pastor says plenty about the importance of hope, including this: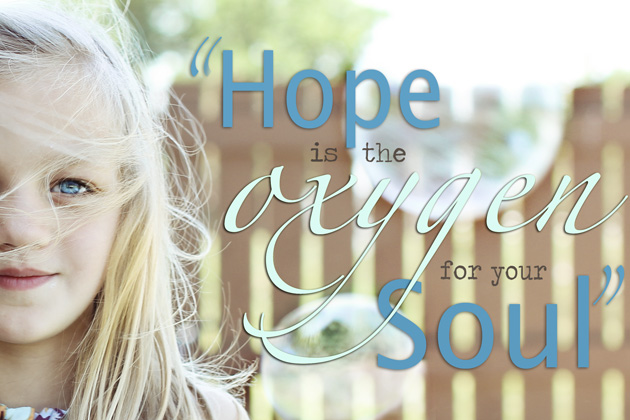 "Hope is the oxygen for your soul."
And this: "Where God is concerned, despair is always premature" (quoting Vernon Grounds).
And this: "There is great hope, always."
7. I had been studying the word "chesed" — lovingkindness, mercy, steadfast love. Psalm 136 uses this word over and over, recapping one historical event after another. Some events are good and some are less pleasant.
But after every one: "His steadfast love endures forever."
How would it change our perspectives if we could see all of life as a result of His steadfast love?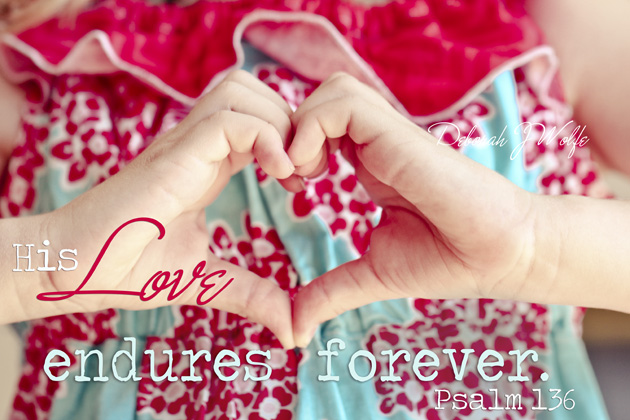 I hope you're having a great summer!
"Put your hope in God, for I will yet praise him, my Savior and my God." (Psalm 43:5)
"May the God of hope fill you with all joy and peace as you trust in him, so that you may overflow with hope by the power of the Holy Spirit." (Romans 15:13)
I love the Fourth of July!!
It's my favorite gathering of family and friends all year, next to Christmas.
But first thing this morning, I got to see the best fireworks display I'll see all day: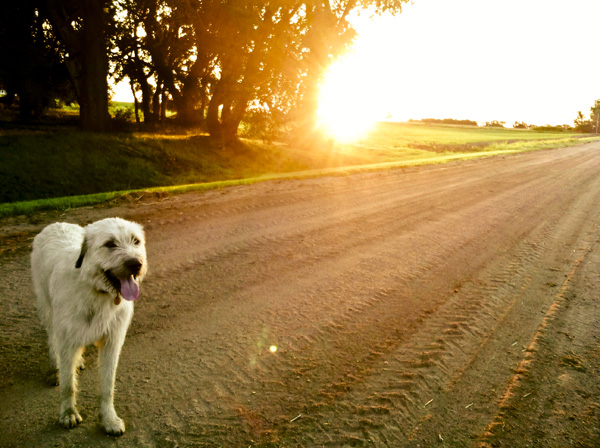 I love sunrises. I should see them more often. 😉
I'm back to running (truly running, not just walking).
I dragged myself out of bed this morning and headed out the door, feeling groggy and reluctant…
pressed "record route" on the MapMyRun app and started walking…
And the first lyrics poured out of my iTunes shuffle…
"When you see the road ahead
That you've been down before…"
So we started this run just like the last one I wrote about:
He is here. He sees me, He hears my thoughts.
"With your feet on the ground, your head in the clouds…
Open up your eyes…
You've got to rise up, rise up…"
(full song at the end of the post)
I need a kick to get out of bed most mornings, and I've been trying caffeine. Everybody drinks coffee, I know… but I rarely take any medicines, and I'm reluctant to take even vitamins. I'm approaching 40 like a freight train, though, and I'm desperate to figure out how to get this tired body moving in the mornings. So caffeine it is.
This morning I was worrying about all this, when as little as 100mg made my heart race.
Next song on the playlist…
"I'm smellin' coffee, birds are singin' just outside
Here comes Your mercy streamin' in with the morning light
My heart is racin', wakin' up to Your smile
It's a good mornin', good mornin'"
I don't know how God feels about caffeine, but… He reads my thoughts.
There were no snails or turtles on my route this time, but there were a million frogs singing by the marsh — plus a cheerful hello from a neighboring farmer.
And just like last time…
"God kept speaking, verse after verse from His complete Word, which is always available and never coincidental."
This time, the verses took a different turn, a gentle reminder for me:
"They speak visions from their own minds…" (Jeremiah 23:16)

"They think the dreams they tell one another will make my people forget my name… Let the prophet who has a dream recount the dream, but let the one who has my word speak it faithfully." (Jeremiah 23:27-28)

"…the LORD… said to me, 'I have put my words in your mouth.'" (Jeremiah 1:9)

"…if I say, 'I will not mention his word
or speak anymore in his name,'
his word is in my heart like a fire,
a fire shut up in my bones.
I am weary of holding it in;
indeed, I cannot." (Jeremiah 20:9)

"…do not believe every spirit…
every spirit that confesses that Jesus Christ has come in the flesh is from God…" (1 John 4:1-3)

"My sheep listen to My voice; I know them, and they follow Me." (John 10:27)
I am meant to be connected to God, in a living relationship. I'm meant to hear and recognize God's voice. But without His Word in me, I can get sidetracked with these coincidences, dreams, and "visions."
— I can be falsely optimistic, ignoring the "bad news" when my life is taking an unhealthy course (and I may not even realize it).
— I can be falsely pessimistic, forgetting the "good news" that Jesus' clean slate is credited to me, when I ask for it.
The truth comes clear only when "His Word is in my heart like a fire."
"His powerful Word is sharp as a surgeon's scalpel, cutting through everything, whether doubt or defense, laying us open to listen and obey." (Hebrews 4:12, Message)

"There's nothing like the written Word of God for showing you the way to salvation through faith in Christ Jesus. Every part of Scripture is God-breathed and useful one way or another—showing us truth, exposing our rebellion, correcting our mistakes, training us to live God's way. Through the Word we are put together and shaped up for the tasks God has for us." (2 Timothy 3:15-17, Message)
On my previous walk, I was being obstinately sluggish, and I ran across several snails and a turtle. Coincidental? Maybe! But I don't really think so.
I think God loves to speak in coincidences, dreams, and images that He puts in our minds. He just wants His Word to be the overwhelming measure of whether something is from Him or not — flooding my mind until that is what has to come out.
All these thoughts were coursing through my mind — along with the endorphins from a good run, and a bit of caffeine… I was feeling pretty good…
I turned onto the last little half mile, and here was today's "coincidental snail" that was planted in my path!!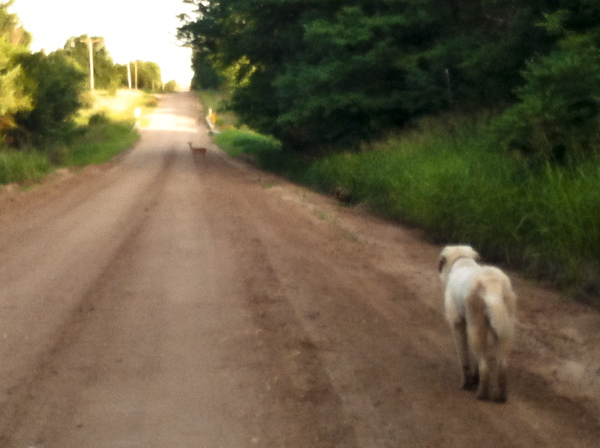 Sorry — my iPhone doesn't zoom in for shots like this very well, and I wasn't able to carry this "snail" home to take better pictures with my camera!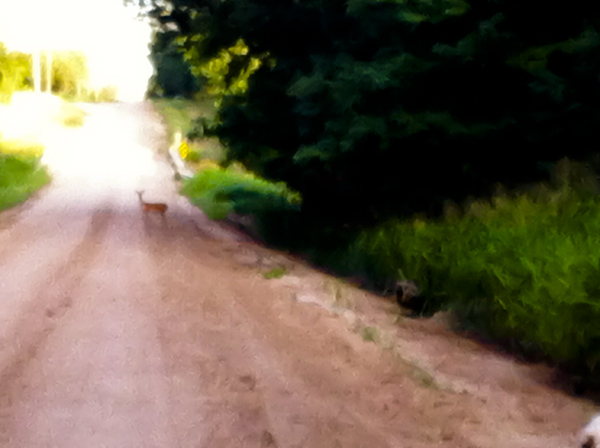 It's true — today I was as swift as a deer — as long as the deer is clipping along at about 4.6 miles an hour!
Poor Jack. This was way too much temptation for him.
RUN, Bambi!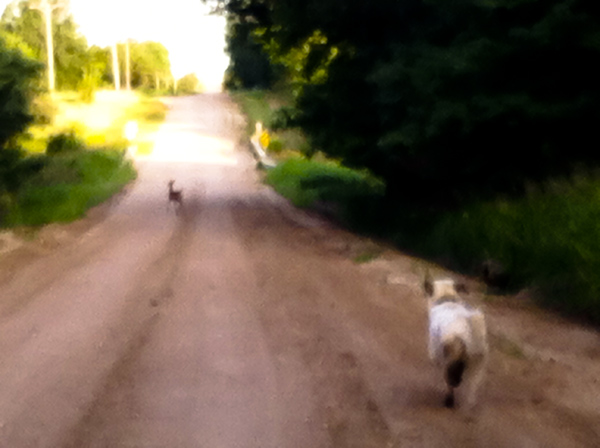 No worries, though. Jack was back 30 seconds later, the speedy little lady long gone.
It's a good thing I had worn him out so much beforehand. 😉
*************************
Rise up, rise up…
It's a good mornin, yeah, it's a good mornin!
http://youtu.be/Kpuu7uUOCJg
Some days feel like God is pushing me along…
I've been training for a 5K and had hoped to participate in my first one within a few weeks. The training started better than expected! But when school let out, things slowed… to a stop.
Last week, my husband booted me out the door (as tenderly as possible, of course) to go run! Having a mind of my own, and feeling groggy and out of shape, I pushed valiantly through the guilt and proceeded to walk.
There's a stretch of my route that passes by a county lake, hidden by thick trees and marshy grasses. That spot always slows my time, even when I'm running. I find interesting things there — iridescent dragonflies and scenic sunrises that "didn't happen" if they're not captured and shared.
I'm walking along that stretch, thinking — all by myself, in my head (where no one notices) — that I could do better if I'd only push myself…
And guess what I find crawling across my path: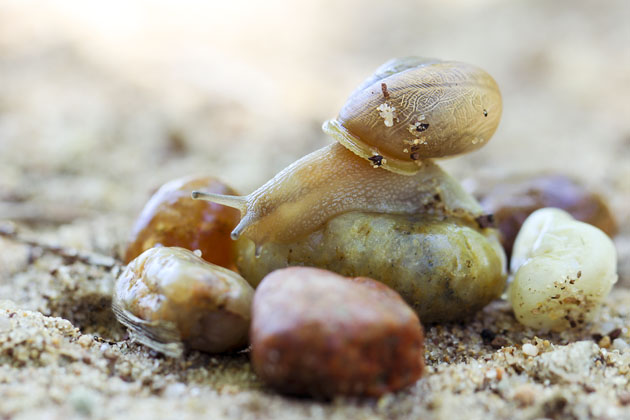 God is reading my thoughts…
Slow, slow, slow.
Anyone who thinks God doesn't have a sense of humor…
(Actually, I can hardly imagine God relates to each person the same way, any more than I relate to each of my kids the same way. Same God, same dependable character, individual relationships.)
I wondered if there were more snails — there weren't. But God kept speaking, verse after verse from His complete Word, which is always available and never coincidental:
"Seek the LORD while he may be found; call on him while he is near." (Isaiah 55:)

"…call on me and come and pray to me, and I will listen to you. You will seek me and find me when you seek me with all your heart. I will be found by you…"(Jeremiah 29:12-14)

"Ask, and it will be given to you; seek, and you will find; knock, and it will be opened to you." (Matthew 7:7)

"I love those who love me, and those who seek me diligently find me." (Proverbs 8:17)
I also remembered the incredible silence of God — seven years of hearing next to nothing "…not a famine of food or a thirst for water, but a famine of hearing the words of the LORD." (Amos 8:11)
Because of everything that happened during that time, my relationship with God drastically deepened and changed. I would never have chosen a season of grief for myself — it was bitter — but God knows, in the most personal way, what I need to grow most.
At the last corner, I turned around, and suddenly snails were crossing the road everywhere!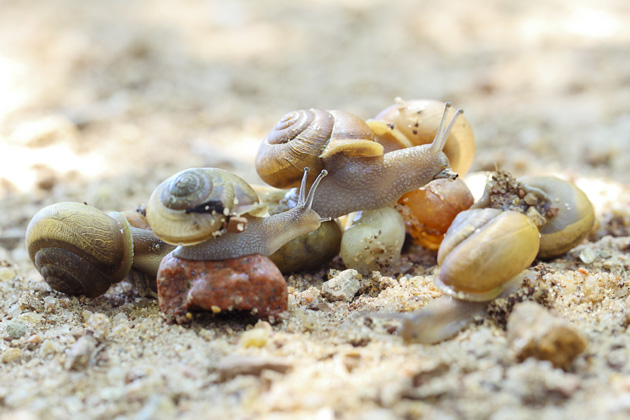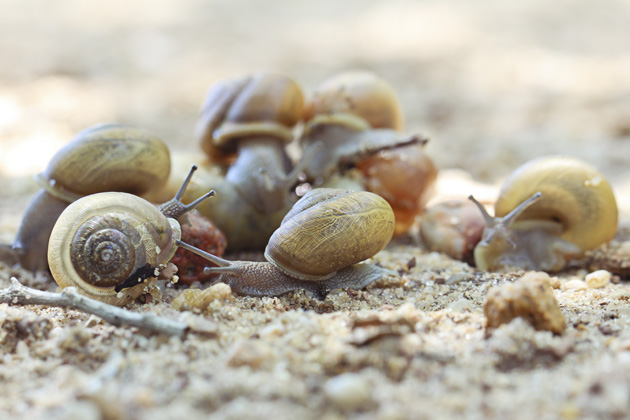 Some were dried up. They were a bit of a distance from water.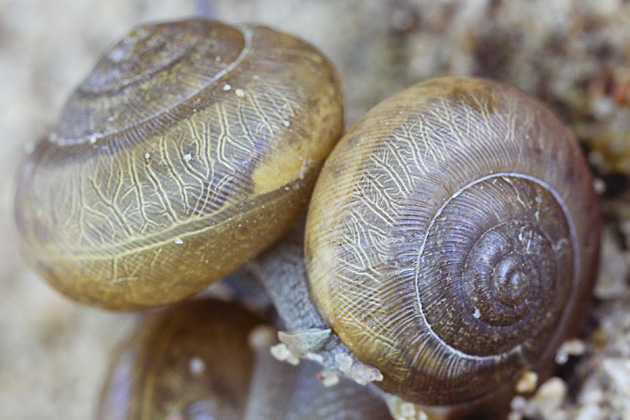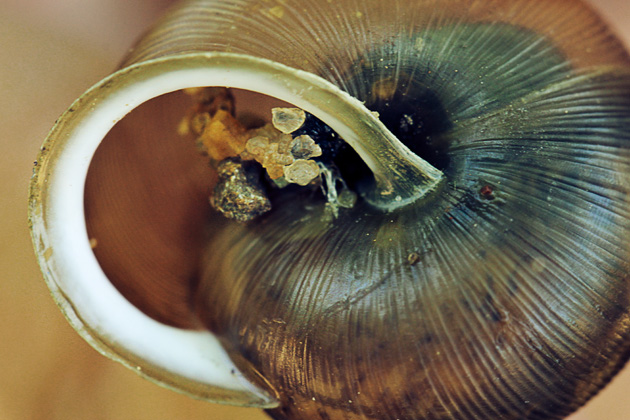 My thoughts, which "no one" ever hears: Don't wander away too long and dry up. Don't neglect the habit of listening, which can be lost, like the habit of running.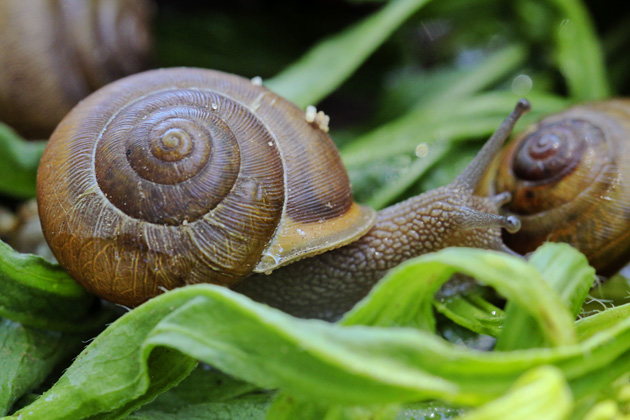 I waved at a neighbor, who laughed at my bouquet of snail-slimed weeds.
(They're for the kids, alright? — That's my excuse for plenty of things.)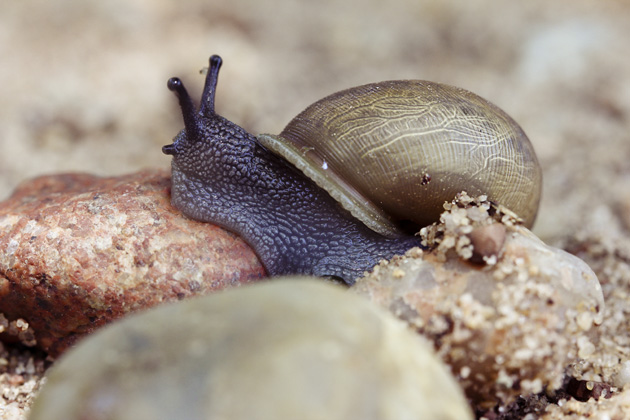 I got past the lake, past the snails, past God's chiding…
as if circumstances can keep God from speaking…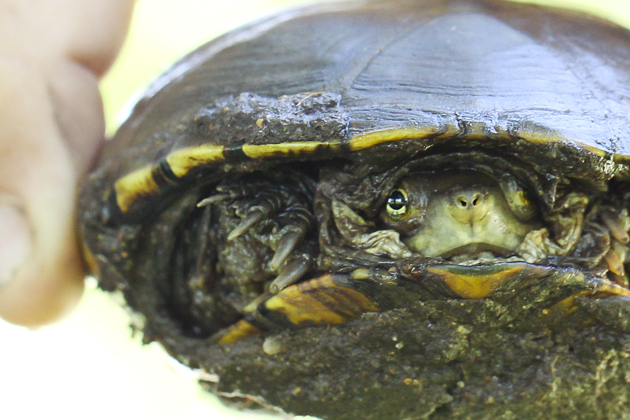 and laughed out loud at this turtle creeping its way across the road!
God's discipline is kind, never intended to push me away, but to pull me closer, to let me know that He is attentive and not ignoring me. Every time, I've found in the end that He has been listening to every detail, even through silence.
It's time to pick up my pace — stop walking, start running.
When I got back to the house, my husband raised an eyebrow at my treasures. "It's for the blog, you know" — my excuse for plenty of things.
***************************************
Coincidentally, right before my walk, he had shown me this youtube video, below.
God does seem silent sometimes, but He expects me to keep seeking, because He likes to show up with unexpected surprises… Will I always want Him enough to keep watching?
(P.S. Right after my walk, as I was in the middle of making quick notes for this post, a friend from NJ — who hadn't seen any running updates from me recently — messaged me to say, "How's the running going?"
Some days feel like God is pushing me along…)
I rediscovered this snapshot of my parents last week.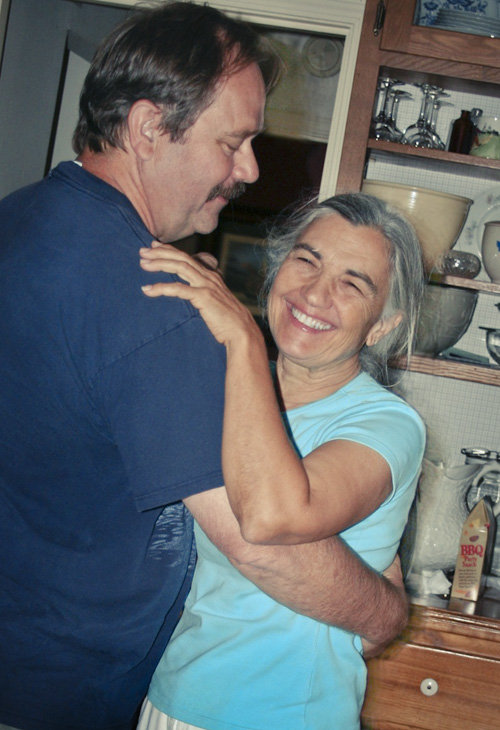 I don't know if I love it more because of my mom's big smile or because my dad made her feel like smiling like that.
Music was playing, which meant my dad had to snatch up a dance partner. Be prepared to twirl across the farmhouse floor, even if you can't dance!
I like this picture, too: my dad playing guitar last Christmas with one of many "wanderers" they've taken in over the years.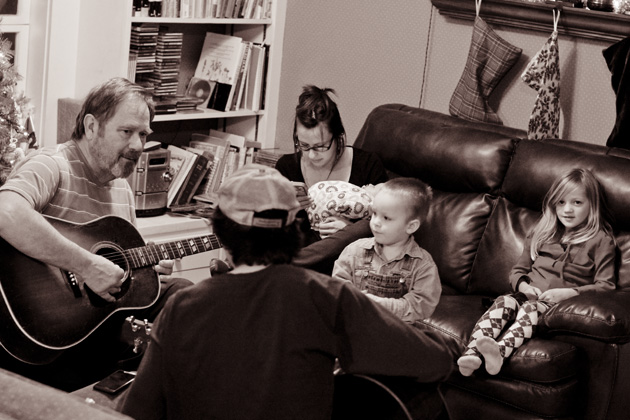 (On the sofa is my sister Annie, holding her baby girl. Next to her is her oldest boy. My oldest daughter is looking at the camera.)
My dad has always lived with a keen awareness that he is also a wanderer, mercifully welcomed in.
It's hard for me to imagine that my dad's earliest memories included an alcoholic father. My dad didn't turn his life over to Jesus until his two-year-old son's life slipped away in a backyard creek in Oregon… unfathomable.
Even after that — because of that — my parents insist that "in all things, God works for the good of those who love Him, who have been called according to His purpose" (Romans 8:28). After a tragic loss that seems like it would cripple me, they honestly thank God for what He did for them.
One time I remember my dad saying, "When you go through times of doubt, hold tight to three things."
In my fuzzy memory, these three things were written in the front of his 1970's-style burned-leather Bible (probably the first Bible he read — which he still reads). But my mom tells me he actually wrote them in a Bible he gave to one of my high school boyfriends. (That is one alternative to threatening dates with a shotgun!)
Three simple things to cling to, in times of doubt:
1. God is real.
2. God is in control, and all this will make sense later.
3. God loves me and will not test me more than I can stand.
Simple… simple enough for me to remember for 20+ years!
But my dad's capacity for profound feeling leaves just as lasting an impression. I remember him rocking in an old spindled chair, eyes closed, lost in my younger sister's piano playing or my older sister's singing. I remember the rush of pride on his face every Fall, watching my brother score touchdown after touchdown — but even more, the obvious catch in his gut every time my brother was hit. I remember his rare sobs, after saying goodbye to a family friend who was moving to circumstances that may not be good for her. I remember him braving exhilarating whitecaps on ill-advised sailing trips, daring the high winds to flip the boat (which they did, sometimes).
On days when I feel trapped with a mop in one hand and a stack of laundry in the other, it's hard for me to believe I inherited that same depth of feeling. But that's my dad, and I get to claim that as part of my identity.
I'd say my kids get to claim it, too.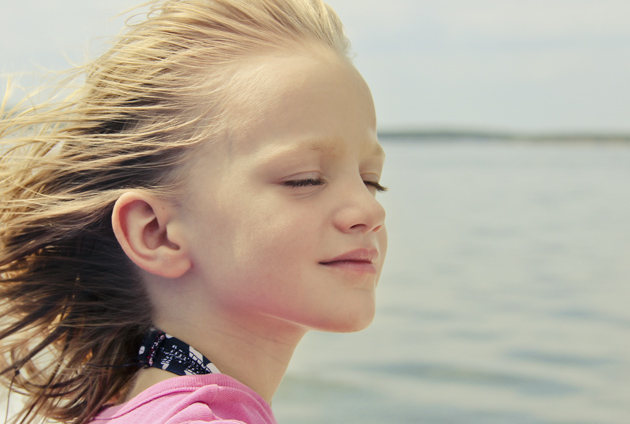 My dad is the first to say he's not perfect. He has made big mistakes. He could have made excuses for himself — especially not having a father who was a great example.
Instead, his life has been proof that a dad can change a legacy.
Over the years, I've observed him habitually soaking up love and forgiveness from his perfect Father, allowing himself to be changed. This is the highest and best thing any of us can do. It's the best possible example any earthly father can give.
"See how great a love the Father has bestowed on us, that we would be called children of God; and such we are…. we will be like Him…" (1 John 3:1-2)

"The Spirit you have received adopts you and welcomes you into God's own family. That's why we call out to Him, 'Abba! Father!' as we would address a loving daddy." (Romans 8:15, The Voice)

"Father to the fatherless… this is God, whose dwelling is holy."
(Psalm 68:5)
Happy Father's Day, Daddy! Thank you for being adopted by the only perfect Father and for encouraging all of us to be adopted, too.
Around St. Patrick's Day, I discovered Loricas — prayers chanted for protection. Literally, "lorica" means "armor" or "breastplate."
St. Patrick had enemies — druid priests — who probably placed curses on him and wanted to kill or enslave him. Hence, the need for protection!
(If you missed it, here was my St. Patrick's post on the Letters From the Loft Facebook page.
My worst enemies are the lies I believe, and I have plenty of chinks in that armor.
Below is a Lorica I wrote for myself — verses for meditation, for my mind's protection.
I didn't set out for this to rhyme, but it sort of loosely emerged that way…
which led to the completely random addition of the line about rum… 🙂
The Lorica of Deborah
Awake, awake, Deborah!
Awake, awake, break out in a song!
(Judges 5:12)
Today:
Let my mistakes be transferred to You.
Let Your clean record be transferred to me.
Let me abide and bear good fruit.
Let Your Word be more treasured than food.
Let me delight and wait calmly;
Let me trust and not worry.
Let me see what You planned for today;
Let me view it as preordained.
Let me know You are Jealous for me.
Let me be disentangled and free.
Let me stop fearing man, who is made.
Let me remember the price You paid.
Let me wear strength and dignity.
Let me reflect love and mercy.
Let my words be gracious and sweet.
Let me build up according to needs.
Let my glory be the radiance of seeking Your face.
Let my husband be respected in the city gates.
Let me wash the feet of the saints.
Let me care for the least in Your name.
Let me follow the One who leads those who have young.
Let the law of kindness rule my tongue.
Let me laugh, prepared for the days to come.
Let me never be drunk with too much rum!
Let me choose work instead of mere talk.
Let the cloud of witnesses approve my walk.
Let my thoughts be captive to You.
Let me be captivated — consumed.
I don't have my Lorica memorized yet, but I've read it countless times, deflecting lies.
(If you're interested in all the Scriptures that go with each line, here they are in a pdf.)
"I will not neglect your word…
My soul is consumed with longing
for your laws at all times…
preserve my life according to your word…
strengthen me according to your word…
do not let me be put to shame."
(Psalm 119:16, 20, 25, 28, 31)
I happened to be making this Molasses Seed Round Recipe when two of my husband's adopted teenage brothers came over to help him build something or other.
Their comments:
"They look like bird seed."
"What are they, for constipation or something?"
My husband bought them pizza, which kept them quiet for a while!!
But if you're the type who thinks regularity isn't just for the birds… 😉
These mini granola bars are packed with brain-boosting omega-3s, blood-healthy iron, bone-hearty manganese, antioxidants and flavenoids, not to mention protein and loads of fiber.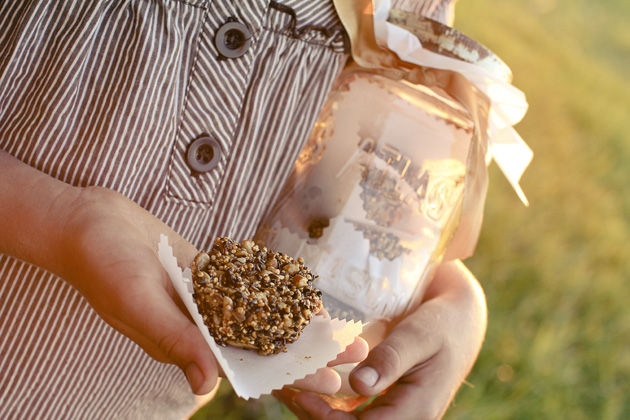 Plus, they were gone within 36 hours. So there! 🙂
I adapted my recipe from the Seedy Rounds recipe in The Muffin Tin Chef cookbook by Matt Kady.
The Nuts and Seeds (can be varied):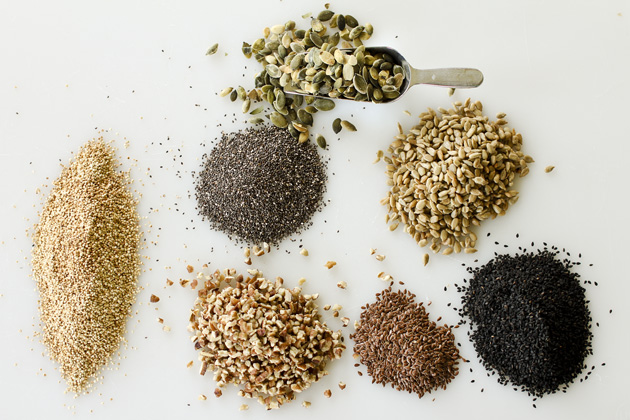 1/3 cup quinoa
1/4 cup flax seeds
1/4 cup black sesame seeds
1/4 cup pumpkin seeds (pepitas)
1/3 cup sunflower seeds
2 Tbsp. chia seeds
1/3 cup chopped pecans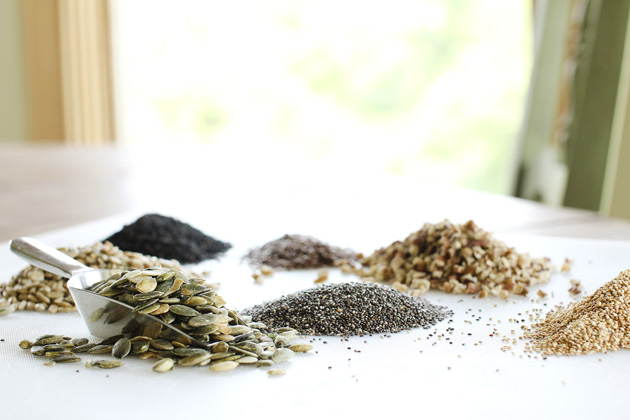 The original recipe called for hemp seeds, but after several minutes of googling hemp seeds online, I decided to give up that interesting investigation and substitute flax seeds!
I also changed up the sticky, gluey ingredients, because I didn't have maple syrup on hand, and because my husband doesn't want to use corn syrup or any corn products.
So… The Glue (my version):
1/4 cup raw sugar
1/4 cup molasses
1/4 cup water
The How To:
Preheat oven to 350F.
Toast the quinoa in a saucepan until it smells toasty and starts popping (2-3 minutes).
Stir the quinoa, nuts, and seeds together in a bowl.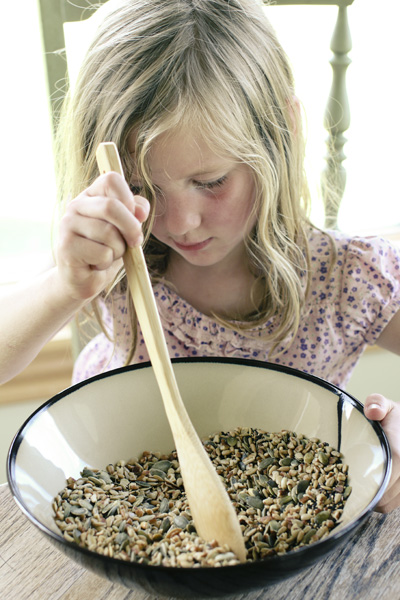 Boil the raw sugar, molasses, and water in a small saucepan — stirring constantly — until the sugar is basically dissolved and a bit of the water has boiled off.
Mix the "glue" into the nuts and seeds.
Press the mixture into silicone min-muffin cups or mini paper baking cups.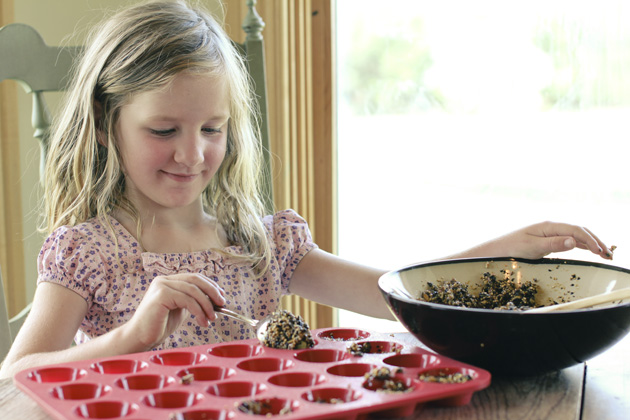 Or have a young baker do that for you…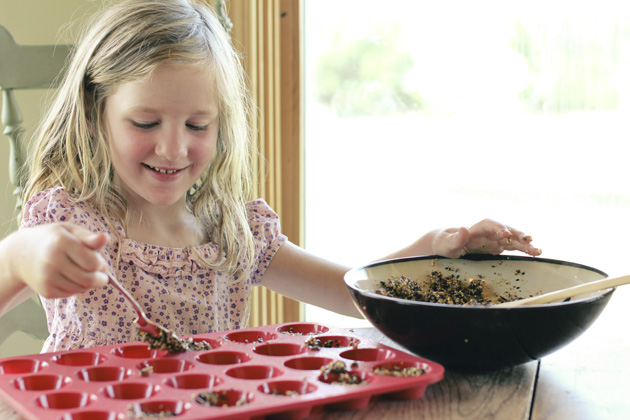 It fills about 18 mini baking cups.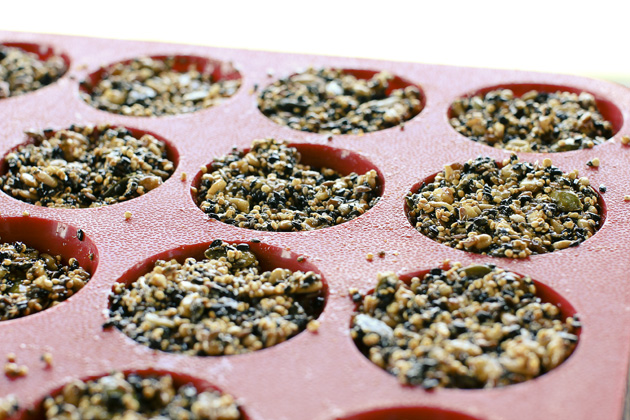 Bake at 350 for about 15-20 minutes.
Let sit for a couple hours before peeling them out of the cups. Mine were still pretty sticky on the bottoms when I peeled them out, so I used small squares of parchment paper to store them. By the next day, the glue had set, so to speak, so they were less gooey and held together much better.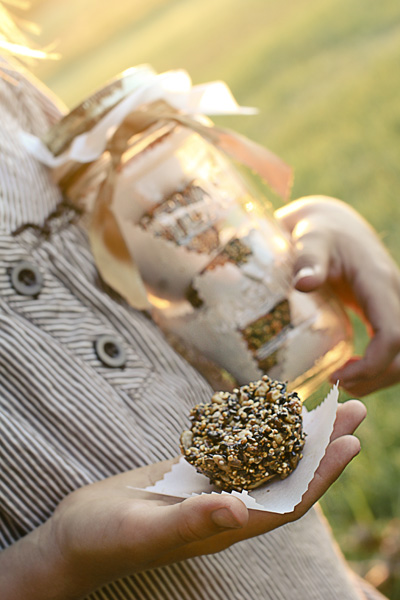 Last step: consume!!
🙂
(Well, maybe that isn't the very last step, but… you know…)