Posts
It's strange weather for starting seeds, with the garden buried six feet under in snow… but spring is only seven weeks away!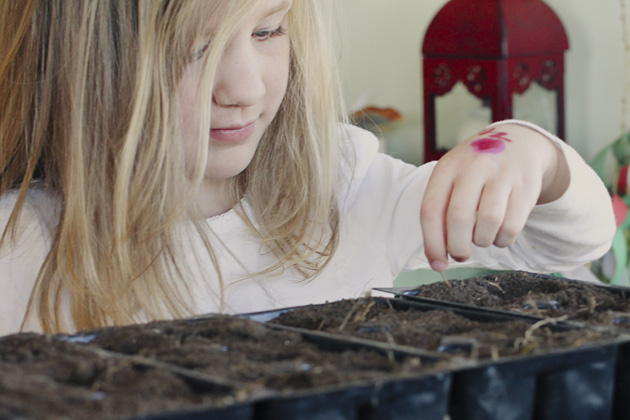 Every year when we start seedlings, my husband says, "I'll just plant a few different kinds of tomatoes…"
Every year, the "few" turn into a vast, unnavigable jungle, tightly packed with tomatoes to pick.
I try to view this as a blessing…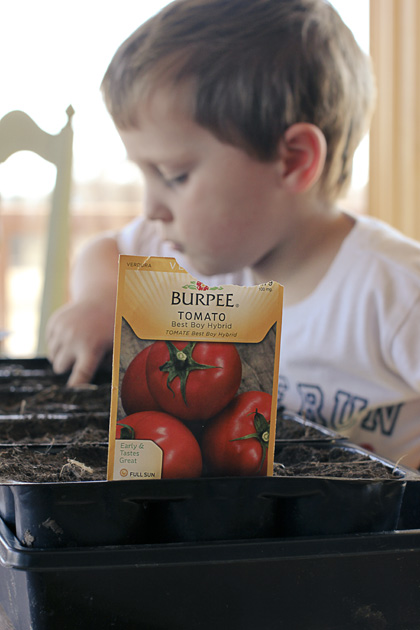 But when I'm crawling between overgrown tomato cages in the August heat, my skin inflamed with itchy leaf rashes and my hair netted with the webs of lurking spiders… the curse comes more naturally to mind.
"Cursed is the ground because of you; through painful toil you will eat food from it… By the sweat of your brow you will eat your food…" (Genesis 3:17,19)
All this is the fault of the cursed serpent – with his "seed," which he must have scattered in our weedy garden last year.
"I will put enmity between you [serpent] and the woman [Eve], and between your seed and her seed; he shall bruise you on the head, and you shall bruise him on the heel." (Genesis3:15)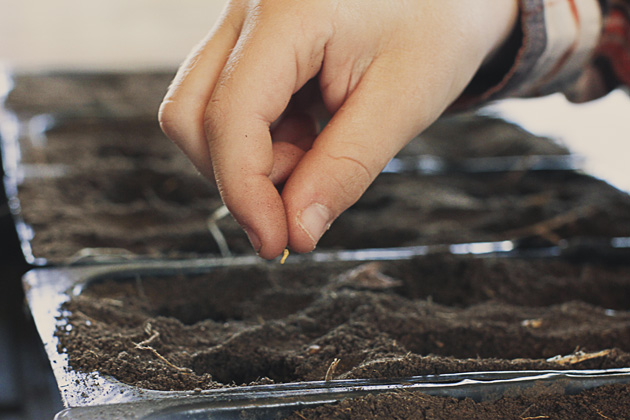 The serpent-curse marks the beginning of one of those threads through the tapestry of the Old Testament…
the threads that weave together the New Testament picture of Jesus…
the threads that transformed my belief.

The "Seed" Thread
seed = offspring, descendant/s
"Seed" can mean either:
– one person (Jesus – the one who will crush the serpent's head in the verse above)
– or multiple descendants.
God gives several "seed" promises in the Old Testament. The one He gave to King David is remarkable, because God tangles up His personal treasure in the promise:
"I will set up one of your seed after you, who will be of your sons; and I will establish his kingdom. He shall build for Me a house, and I will establish his throne forever.
I will be his father and he shall be my son…"
(1 Chronicles 17:11-14)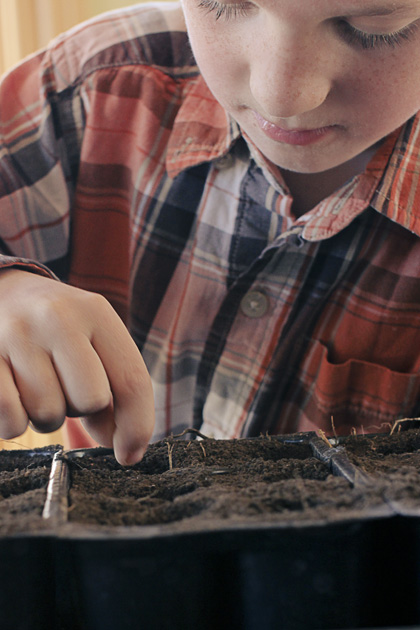 I watch my own "seed" planting seeds…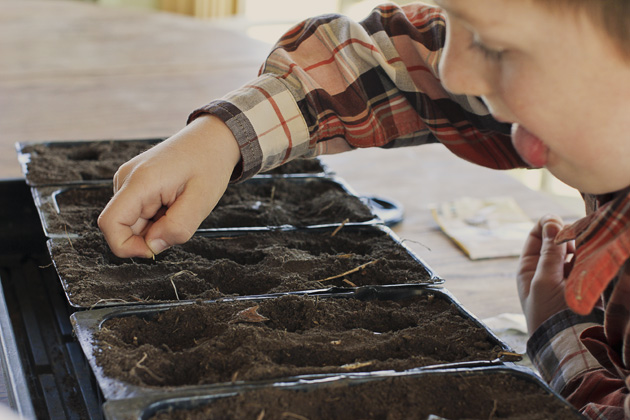 and I remember the years of begging God for children. I never expected I would have four in just over three years.
They are an overwhelming harvest…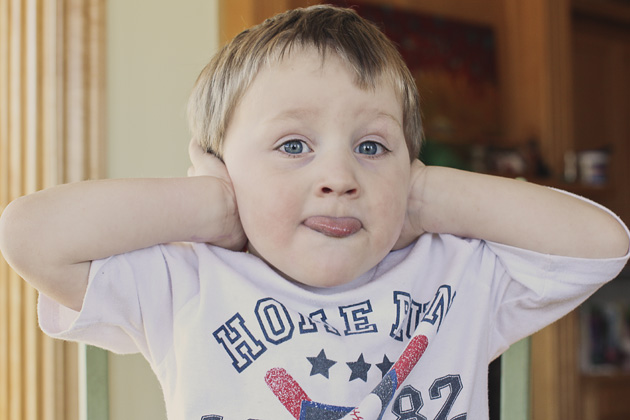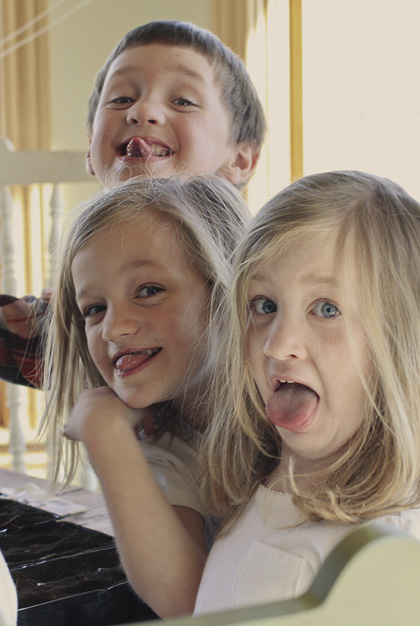 When Abraham and Sarah longed for children, God told them what to expect.
Abraham: "What will you give me, since I am childless…?"
God: "One who who will come forth from your own body, he shall be your heir… Now look toward the heavens, and count the stars, if you are able to count them… So shall your seed be." (Genesis 15:3-5)
Then God gave Abraham a son, Isaac. Wrapped into this one, tiny newborn came the hope of a countless multitude of people to be called "family." It was a gift to treasure, to hold tightly.
I know about that… holding a long-awaited child tightly, my own big dreams all wrapped up in the tiny body.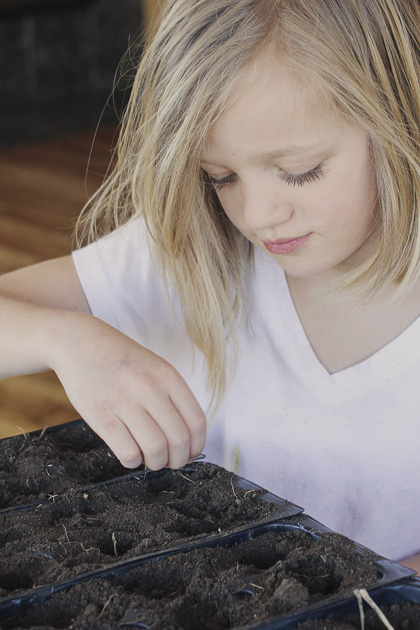 My kids buried each seed – entombing it under a layer of earth – to wait for the incredible power of life to propel the tender shoots out of the ground.
"A farmer doesn't acquire seed to consume it or hoard it. He only decides where to plant it. And only when the seed has been irrevocably cast into the ground is a harvest returned." (Andy Stanley, Fields of Gold, 2004)
"Unless a grain of wheat falls to the earth and dies, it remains alone; but if it dies, it bears much fruit." (Jesus, in John 12:24)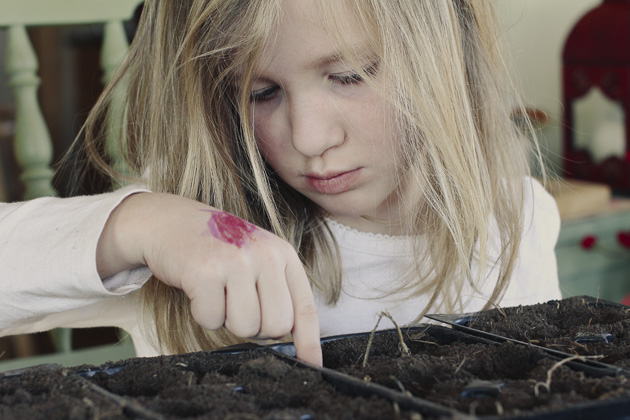 God took a huge risk, asking Abraham to hand back his precious dream, in a literal sacrifice on an altar. Maybe the biggest risk was that Abraham would misunderstand God's character.
I doubt that Abraham had any idea what God was asking of him:
to be a living prophecy…
to pre-enact another Father's sacrifice…
But Abraham did know the character of his Friend, and he trusted Him completely.
So, in the foreshadow of the appointed mountain, Abraham placed on his son's shoulders the wooden means of his execution. They ascended to the designated place, and Abraham commenced with child sacrifice – an evil practice that God harshly condemned everywhere else in the Bible. But that wasn't the real purpose of the journey…
As they went, Abraham reassured Isaac of God's character:
"God will provide for Himself the lamb." (Genesis 22:8)
Abraham's trust was not disappointed. At the last minute, an angel intervened, and an innocent sheep, crowned in the brambles of a nearby thicket, took Isaac's place. It was finished – God's purpose was complete.
Technically, Abraham had another, older son (conceived when Abraham got tired of waiting for God to fulfill His promise). It seems strange to me that God affirmed Abraham with these words:
"You have not withheld your son, your only son…" (Genesis 22:12)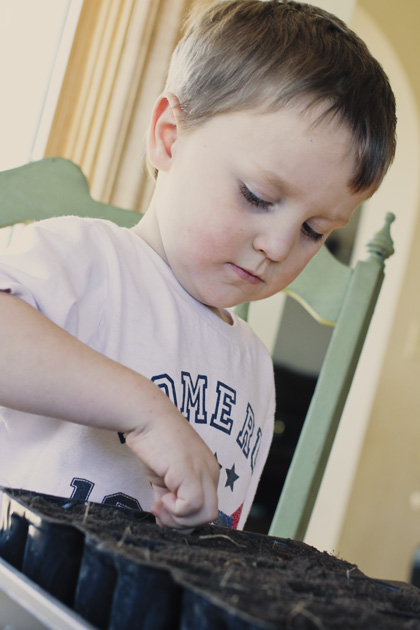 …almost like God was speaking to Himself… Was He was comforted by a mortal friend who could understand His heart well enough to share – even a small part – in His future sacrifice?
It's always a treasure to find anyone who can really see inside your heart…
God was happy with Abraham, and He expanded the promise:
"I will greatly bless you, and I will greatly multiply your seed as the stars of the heavens and as the sand which is on the seashore… In your seed all the nations of the earth shall be blessed…" (Genesis 22:17-18)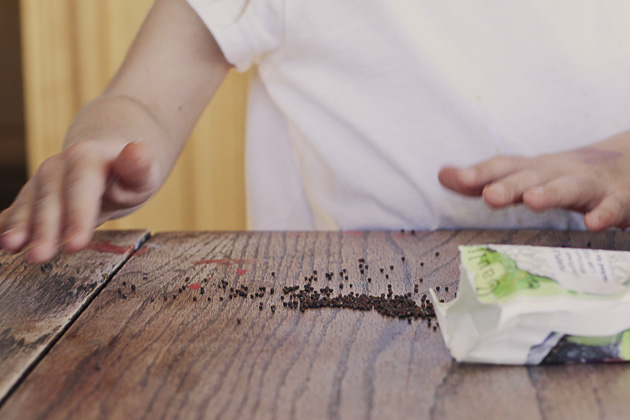 The same seed that would crush the serpent's head…
the same seed promised to Abraham (and to his son, grandson, great-grandson…)
the same seed that would reign, as God's only Son, on David's throne forever…
would turn into an overwhelming overabundance – and this would be a "blessing."
I can, at times, become a little frustrated…
because, oh my golly, having kids involves so much clutter, and it's nearly impossible to keep up with it all. And there's the mompetition, and I don't stand a chance of measuring up to the ultra-organized moms out there…
But this overwhelming overabundance is part of my harvest – a blessing.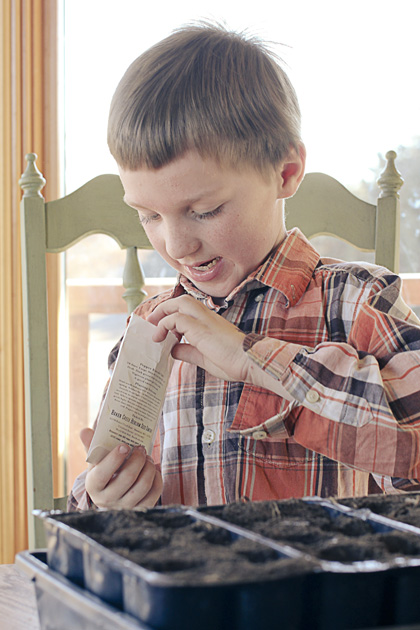 Someday, God may ask me to open my hand and give something back. It may be a sacrifice that is more than I can imagine enduring. It may feel like a death. It may be a death.
It may feel wrong – an evil that was not meant to happen to me and my family.
When suffering and disappointment come, will I trust the One who has the whole thing planned out, far in advance – down to the little, significant details? The One who longs for me to see into His heart through my sacrifice? The One who has taken the ultimate loss onto His own shoulders, for my sake?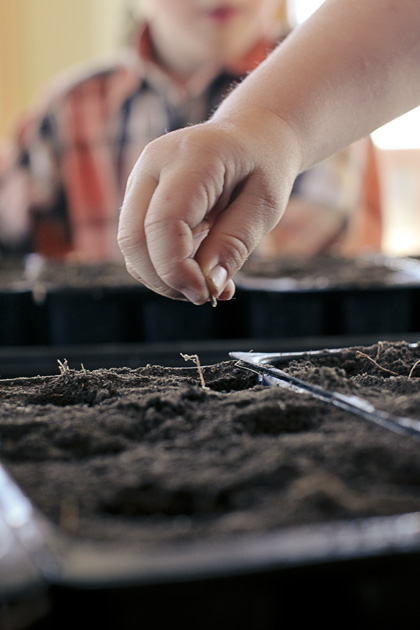 Best of all, the One whose specialty is Resurrection?
Today, I am wrangling and herding my blessings… but I look back and remember what it was like before – the empty longing – and I find it impossible to count the overwhelming ways God has already resurrected dreams.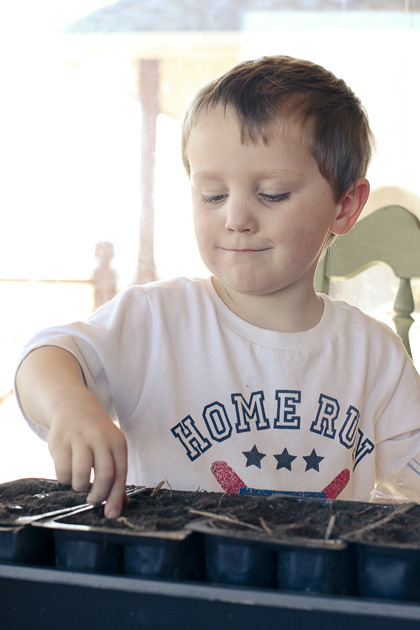 In the blessings, God, teach me Your character, and in the sacrifices let me trust You.
Almost at the end of our long drive home, the kids shrieked over two small airplanes descending across the highway…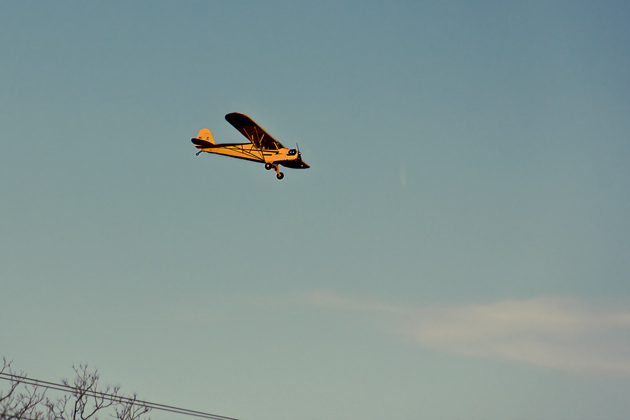 not that I would ever take pictures while driving…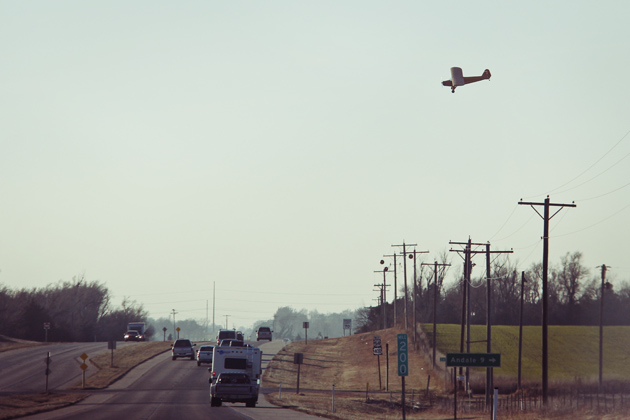 On a whim, we followed them to their hangar and then whipped around to Stearman Field, hoping to catch a couple planes making their last few flights before the weather turned bad.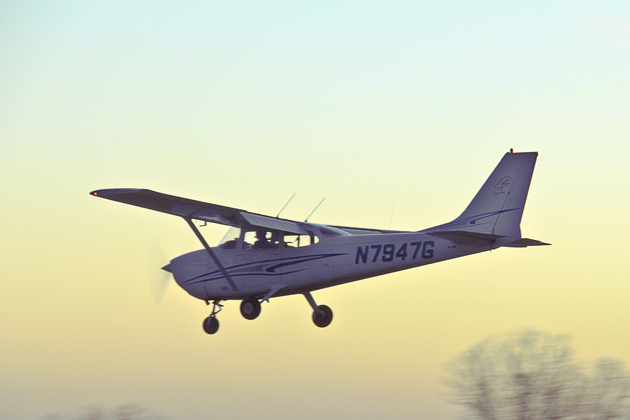 Among the airplane shots, the one below is my favorite… "Mom! It's coming in right behind you!"
In terms of human flight, we've come a long way since the mythical Icarus, who flew too close to the sun and melted his wax wings.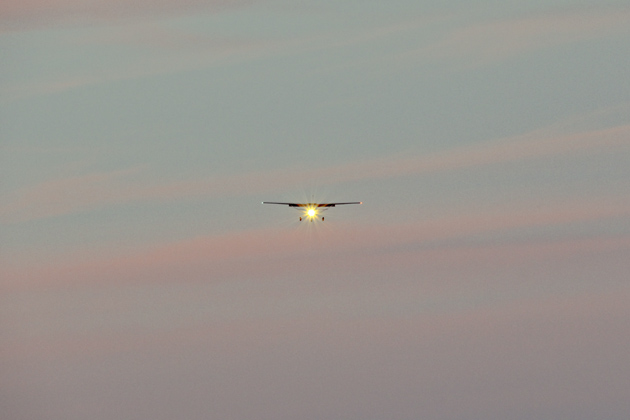 We've also come a long way since Leonardo Da Vinci's sketches of the "Ornithopter" – wings powered by human arms and legs!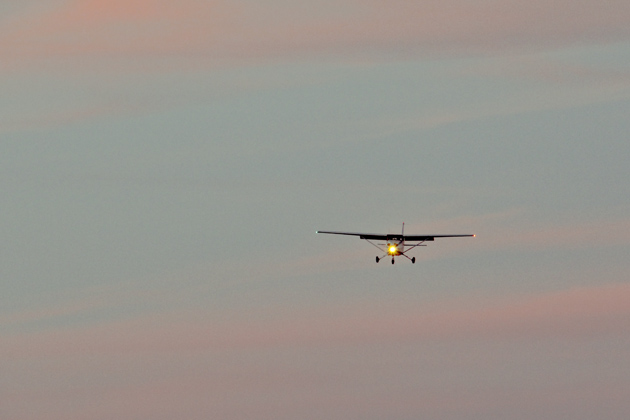 And we've come a long way since Samuel Langley, who became convinced that human muscles would not be sufficient for flight… We would need an outside power source.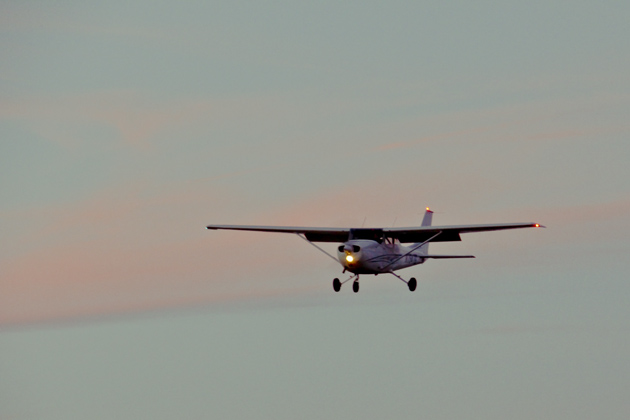 Since the beginning, humans have been dreaming of success and progress, confident that we can accomplish the impossible if we just push hard enough. (I dream of it every morning that I wake up and look at my to-do list.)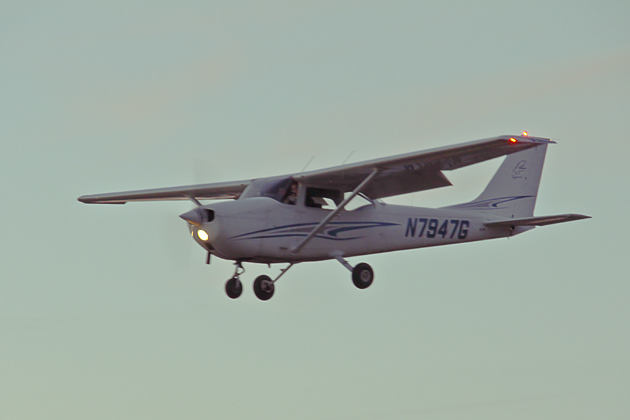 We have accomplished so much!! The fact that I have children is partly a result of research and science.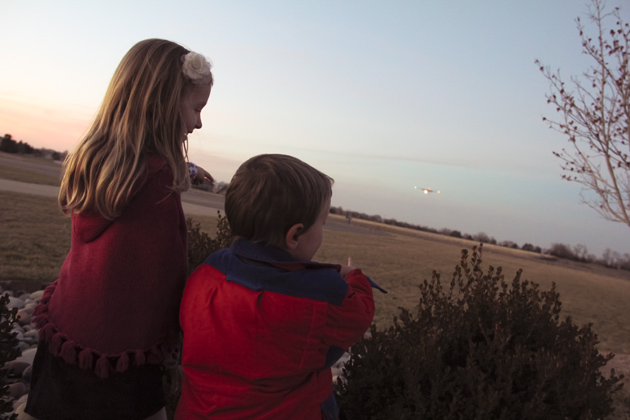 The Bible is packed with examples of human effort, viewed from a different angle: Real success happens when God shows up and takes care of things Himself.
It's one of those patterns that makes me scratch my head and think God is making a point.
This is just a short list of examples. Surely you can think of more?
1. Adam and Eve tried to cover themselves with leaves but still hid.
2. God performed the first animal sacrifice to make clothes from skins.
1. Abraham had his first child, Ishmael, with his wife's servant.
2. God's promise to Abraham was fulfilled through the second son, Isaac – the son promised to his elderly, barren wife.
1. God sent Abraham to a mountain to sacrifice his son.
2. God intervened, and the second option – the lamb – was provided.
1. Esau, the firstborn, gave up his birthright for a bowl of soup.
2. Jacob, the younger brother, received God's promise.
(There are many more younger brothers chosen over the oldest, e.g., Ephraim and Manasseh.)
1. Moses tried to defend the slaves by killing an overseer – then fled in fear to the desert.
2. Moses went back to Egypt under God's command, predicting what God would do, and eventually Pharoah set the slaves free.
1. The first look into the Promised Land was with human eyes and fear of giants.
2. The Israelites entered the Promised Land when God parted the waters for them.
1. Israel's first king, Saul, tried to control his kingdom by his own power.
2. The second king, David, relied on God and received the promise of an eternal throne.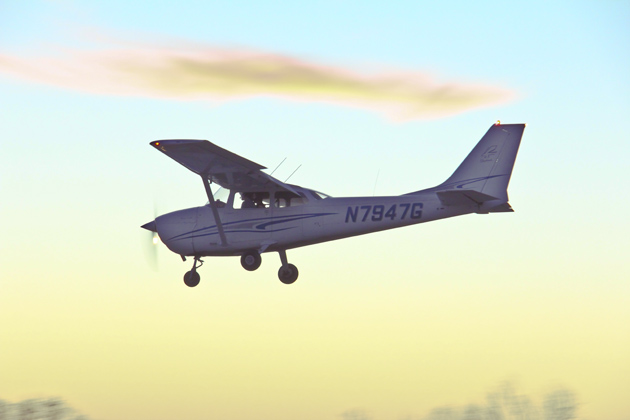 Somehow, no matter how hard I push, I never quite get what I want. I wish for more fulfillment, to be loved more, to be more a part of a group of people working toward something that matters more. I haven't figured out how extend my own life, how to die just when I'm ready, how to never lose a loved one until I'm ready. I can't make people change when they're hurting others. I struggle to change myself.
I'm not even sure I always know what I want. My thinking is small and limited…
as if the universe is contained in the section of atmosphere that I breathe…
as if my life consists of the 80 or 90 years that are never guaranteed on this tiny, broken planet.
There is an unfathomable expanse that we haven't explored or imagined…
an unfathomable eternity that our souls are meant to spend discovering a loving, fulfilling connection with God. It's supposed to start now.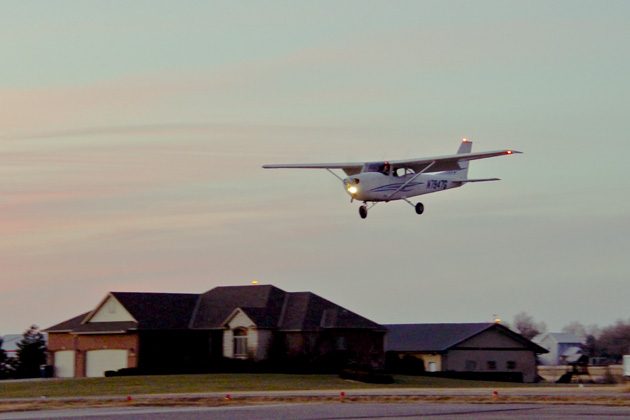 "But your dead will live, LORD; their bodies will rise– let those who dwell in the dust wake up and shout for joy– your dew is like the dew of the morning; the earth will give birth to her dead." (Isaiah 26:19)
The impossible…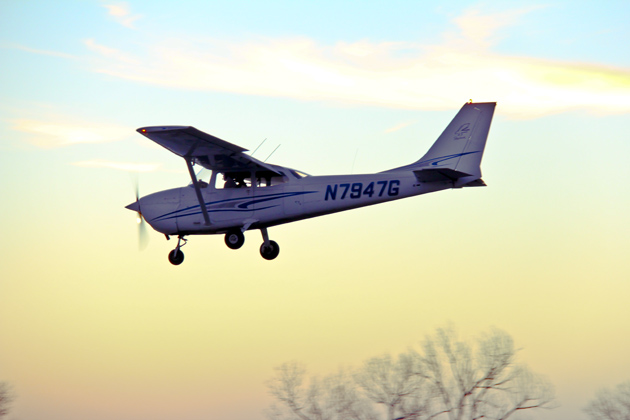 "No flying machine will ever fly from New York to Paris …[because] no known motor can run at the requisite speed for four days without stopping." – Orville Wright
The book of Romans explains that we first try to find fulfillment through justifying our own existence – following a Law.
First is our human effort to please God, to stay connected.
Like the first conceptions of flight, these efforts aren't wasted. We have the desire to fly over the expanse of human fallenness. Our minds are focused and working on it. "Through the Law we become conscious of sin." (Romans 3:20)
But our efforts eventually convince us that human nature does not have enough power.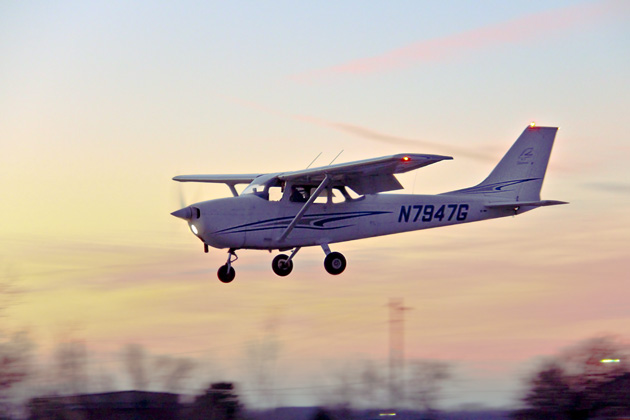 That's when progress begins… in seeking an outside Power Source.
Second is God's work…
fulfilling the requirement for human perfection Himself, as Jesus…
taking the consequences of imperfection on Himself, as the Lamb…
providing us with power to live, eternally connected, by giving His Spirit.
"I will put my Spirit in you and move you to follow my decrees and be careful to keep my laws." (Ezekiel 36:27)
"Not by power nor by might, but by my Spirit, says the LORD Almighty." (Zechariah 4:6)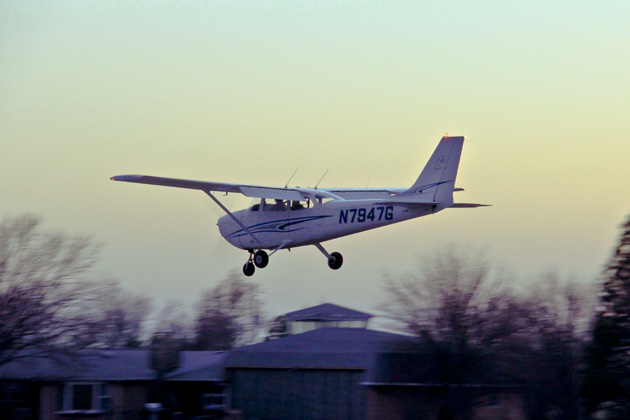 The faint dreams that seem too impossible to wish for become possible…
"They say, 'Our bones are dried up and our hope is gone; we are cut off…' 'You, my people, will know that I am the Lord, when I open your graves and bring you up from them. I will put my Spirit in you and you will live, and I will settle you in your own land…'" (Ezekiel 37:11-14)
"Now this is eternal life: that they know you, the only true God, and Jesus Christ, whom you have sent." (John 17:3)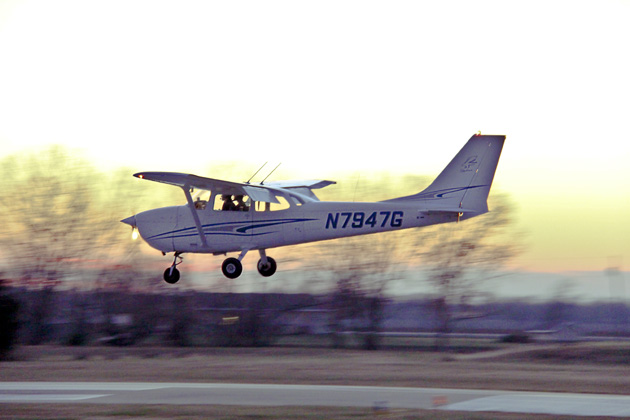 What am I hoping for that seems impossible?
Which hopes are too small for eternity?
Where do I need to wait for God to show up and accomplish His ongoing purposes?
Have I forgotten to ask God for what I want?
What about you?
"Those who wait for the LORD
Will gain new strength;
They will mount up with wings as eagles,
They will run and not get tired,
They will walk and not become weary."
(Isaiah 40:30-31)
(P.S. Just as I was putting the finishing touches on this post, right before the emails were scheduled to send, this song played on my Pandora station. In case you missed the post the first time you read through it, here is the essence of it again, in song form. I will rise…)
A post from Annie about my adorable new niece:
"My Thanksgiving turkey has just come out of the oven, making me the single-most blessed mama of all time, I think."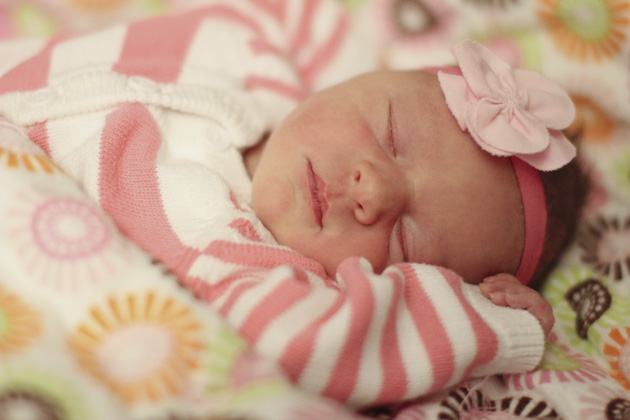 "Magdalena Ann came into this world Wednesday evening, weighing 6 lbs. 7 oz, and measuring 20 inches. She's my tiny little thing!"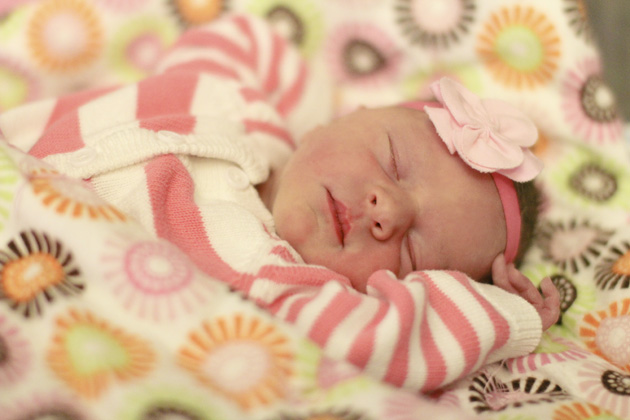 "Sitting in my easy chair, rocking my precious Lena (so we're calling her), I find myself a bit overwhelmed with thankfulness on this particular Thanksgiving."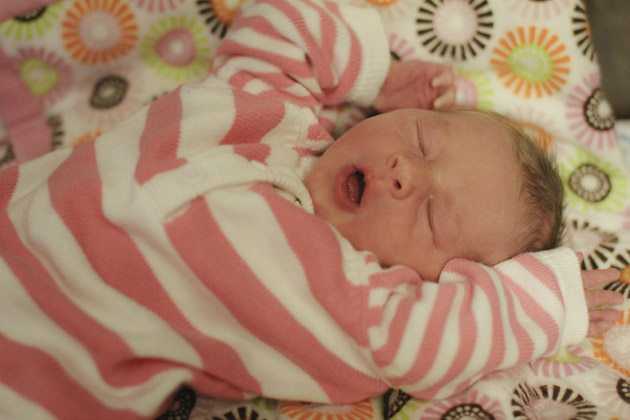 "I am so thankful for:
– My funny and thorough OB doctor
– The entire WONDERFUL hospital staff who helped me through these last couple of days
– My whole family and family-in-law, who was there to take care of Eli, pray for us, take pictures, and bring me Jimmy Johns!
– My AMAZING husband, who stayed up ALL night with little Lena so that I could sleep and get well. He constantly provides for and watches over his happy little brood! I'm totally without words to appreciate him enough. Drew, you're my hero.
– My church family, for being as close and loving as real family. And for constant prayers and encouragement.
– and Jesus. Oh, thank you, Jesus. For blessing me with way more than I need. We love you."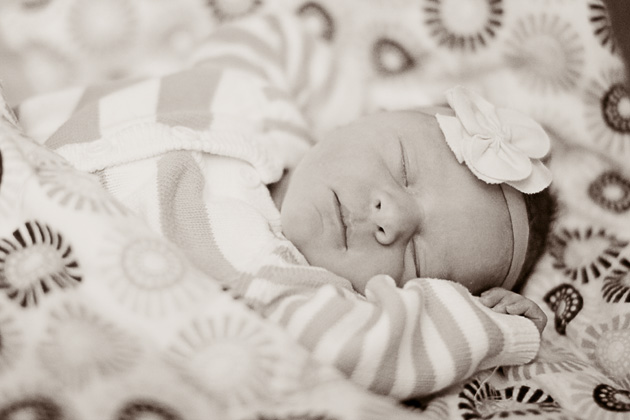 We tried to wait…
We tried not to start celebrating Christmas until Thanksgiving was over…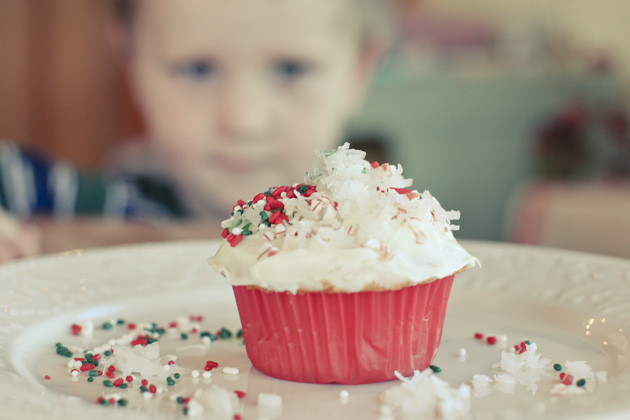 We didn't quite make it.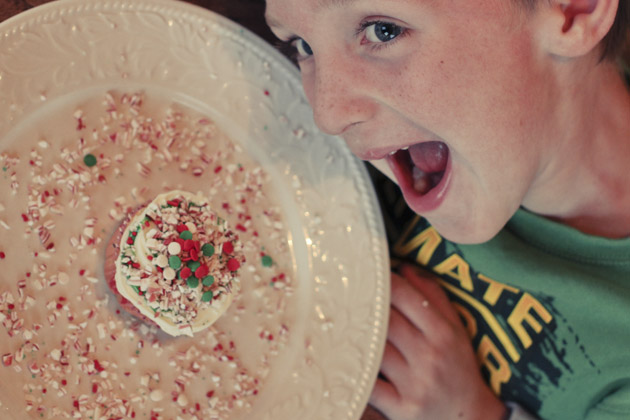 In my defense, I had promised the kids a cupcake decorating party. When I went to buy cupcake supplies… there was the Christmas baking display already, looking irresistibly festive.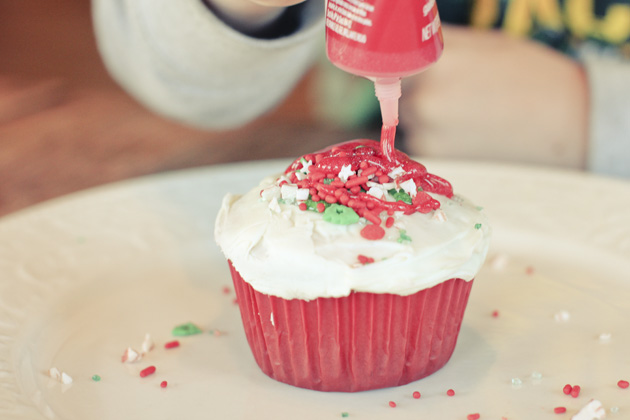 It's a challenge, giving thanksgiving its due space before jumping ahead to the gifts. Like putting the cart before the horse… we're putting the sleigh before the turkey…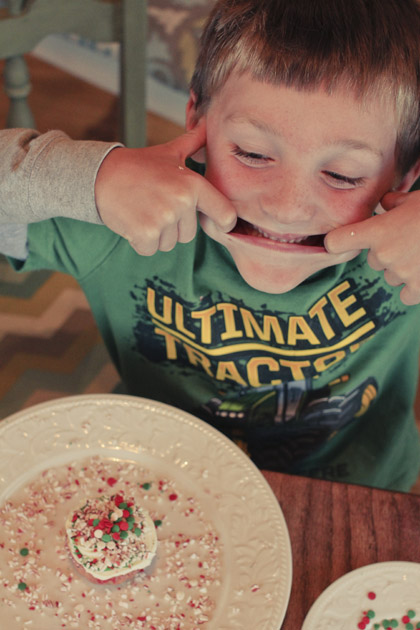 forgetting that thanksgiving prepares the way for the Gift.
"Those who bring thanksgiving as their sacrifice honor me;
to those who set a way, I will show the salvation of God."
(Psalm 50:23, NRSV, literal alternate)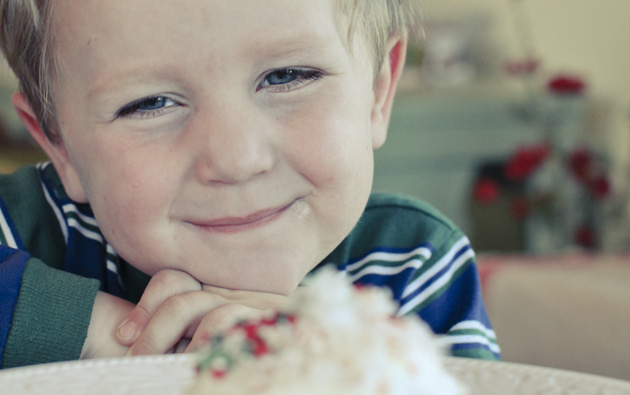 And like the horse and sleigh in the Thanksgiving song…
Over the river and through the woods…
the horse knows the way
to carry the sleigh
through the soft and drifted snow…
the gift of salvation has to forge a path through the drifts of our minds, of our twisted histories and habits, of our dark and overgrown unbelief.
But thanksgiving knows the way.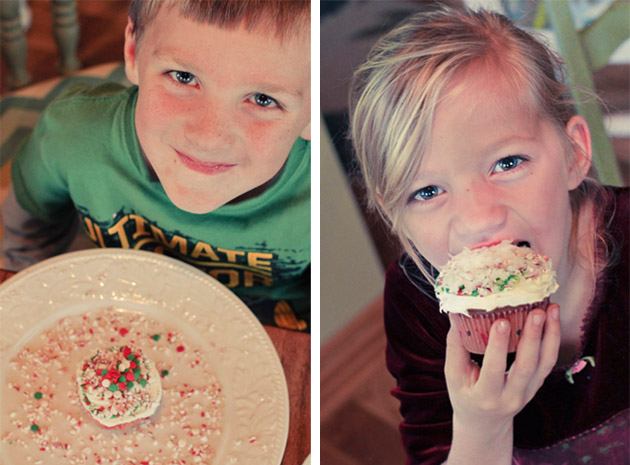 When Jesus, as a child, was presented in the temple for the first time, an elderly widow was ready for the Gift. Worship and thanksgiving were her habits.
"[Anna] never left the temple but worshiped night and day, fasting and praying. Coming up to them [Mary and Joseph] at that very moment, she gave thanks to God and spoke about the child to all who were looking forward to the redemption of Jerusalem."
(Luke 2:37-38, NIV)
This may be a season of fasting, but more likely of feasting… of peacefully waiting… dreading… dying of anticipation…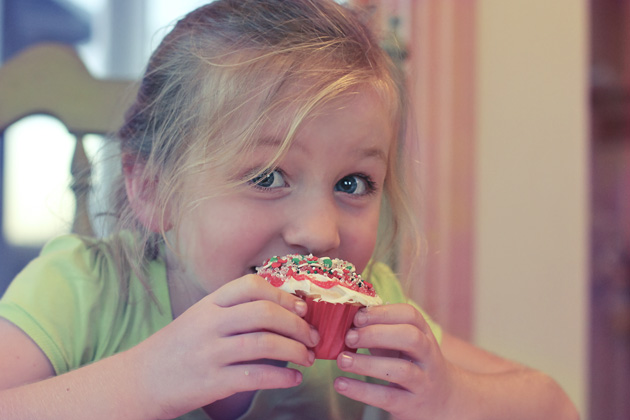 In finding space for thanksgiving, we set a course toward recognizing the salvation of God, at whatever time and in whatever way He is presented.
"in everything give thanks…"
(1 Thessalonians 5:18, NASB)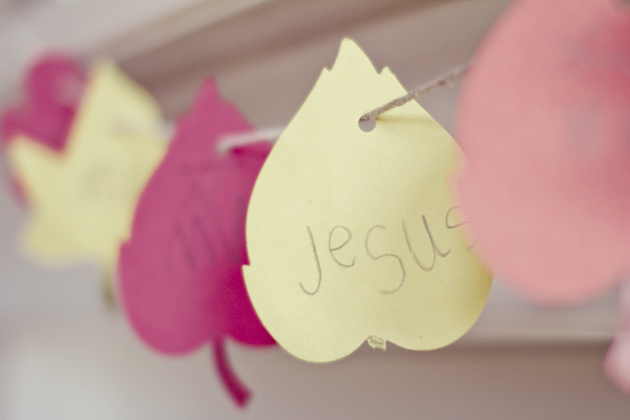 "Take a turkey out to lunch
Let him sit right down and munch
But don't say a word to that silly old bird
About… you know… Thanksgiving Day —
Oops! I gave it away!
Gobble, gobble, gobble!"
Nutmeg danced around the living room a couple days ago, high on the song she had learned and the Pilgrim hat she had made at school.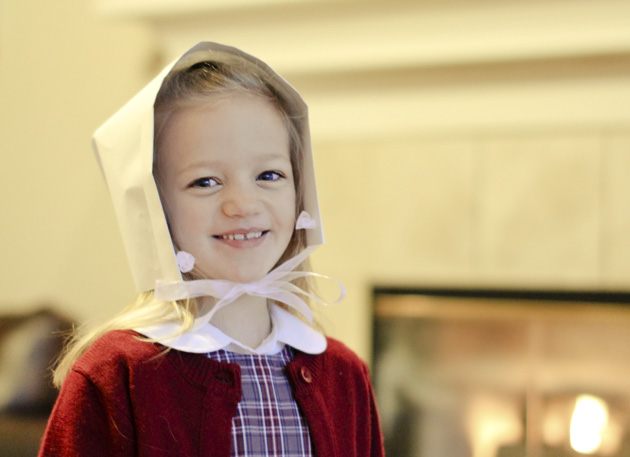 This is the first Pilgrim hat ever to come home to our house from school. It is a Thanksgiving for remembering.
Three Thanksgivings ago, we were living on the side of a 7,250-foot pile of desert rocks. There were no neighbors in sight. The kids didn't attend school or church or anywhere regularly. I was holding my breath until we could settle into a place that felt like home.
I'm not a desert person, and I'm sure I grumbled and complained before we moved here — at least internally.
Psalm 78
"Can God really spread a table in the wilderness? True, he struck the rock, and water gushed out, streams flowed abundantly, but can he also give us bread? Can he supply meat for his people?" (vv. 19-20)
I easily forget that my current situation is part of the journey – a place to know God better, to depend more fully on His provision, to increase faith in what He can do.
"They forgot what he had done, the wonders he had shown them." (v.11)
"In spite of his wonders, they did not believe." (v.32)
"They did not remember his power—the day he redeemed them from the oppressor." (v.42)
God likes to prepare places for us – Edens and Promised Lands and Zions (past and future).
He likes us to remember that He is leading us home, to the other side of the desert. He does not like us to forget the works He has done along the way, the miracles He does to bring us to these places… because forgetting prevents our peaceful trust in His ability.
"He did miracles in the sight of their ancestors…
He divided the sea and led them through;
he made the water stand up like a wall.
He guided them with the cloud by day
and with light from the fire all night.
He split the rocks in the wilderness
and gave them water as abundant as the seas;
he brought streams out of a rocky crag
and made water flow down like rivers.
He brought his people out like a flock…
He guided them safely, so they were unafraid…
He settled the tribes of Israel in their homes."
(vv. 2, 13-16, 52-53, 55)
This week the kids and I looked back through old pictures… a time to remember… a catalyst for making a thanksgiving list. I'm relieved to find signs of belief and gratitude in the desert.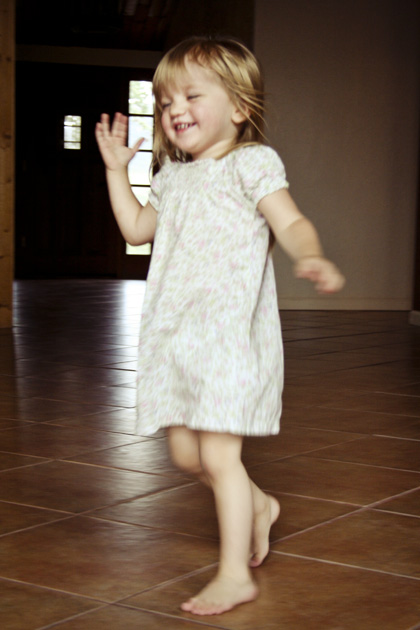 There are still deserts in our current circumstances that leave me aching for something that feels more like home. There always will be, this side of Home.
I want to look back in a few years and find thanksgiving in my current deserts – signs that I have remembered how faithfully God brings me into places that are plentiful.
Blessed Be Your Name
In the land that is plentiful
Where Your streams of abundance flow
Blessed Be Your Name
Blessed Be Your Name
When I'm found in the desert place
Though I walk through the wilderness
Blessed Be Your Name
– Matt Redman
The poem below was born out of my growing understanding of the threads woven through countless ancient stories and prophecies… like clues to hidden treasure.
The mystery of rebirth must be one of the greatest hidden treasures ever.
Where did Jesus get the concept of being "born of water and spirit" in John 3:5?
How far back does the idea originate?
This poem explores the clues… the safety of the womb… breaking through waters to new places… Spirit breathing into newborn life…
Do you see these threads, too?
Poem: Delivered
Cocooned in waters, dark and still, life waits,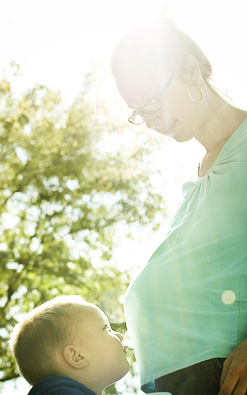 a fetal spiral ready to uncurl.
Lungs pump fluid; fragile wings unfurl,
expand, and take their nascent flight of air.
She's born. She knows not where;
her mother's voice is there.
At night, they work a riddle, waked from sleep.
His Voice stirs chaos; deep calls unto deep.
"Be born again, the waters break, inspire first breath."
But how to be reborn without a death?
A mystery to unearth:
of water, Spirit, birth.
The Spirit skims the chaos – calls its depths.
Waters break, and man is born from land.
He breathes the Spirit – hears the same Voice calling.
Desire leaves him fallen, Eden banned.
An ark their womb, they watch as rainclouds break.
A dove – on Spirit wings – surveys the flood.
The sign of peace, an olive leaf, she offers.
The ark delivers man on fresh-bathed mud.
Rocked in reeds – a basket-womb for cradle –
Mercy draws him from his miry den.
The Red Sea splits; he draws her slaves to freedom.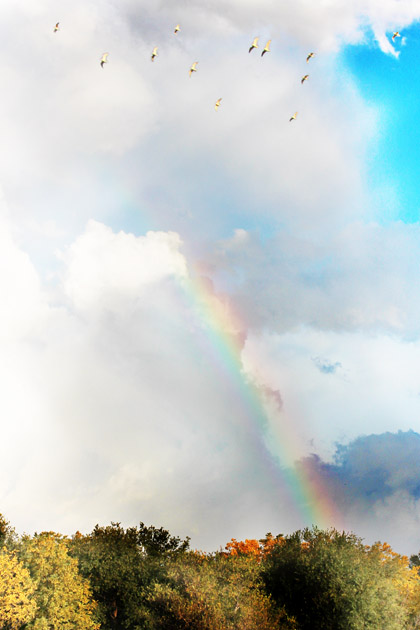 Laws engraved in stone enslave again.
Delivered through the breaking Jordan waters,
the Promised Land awaits, a home unknown.
Born to faces strange and sights peculiar,
they hear the old Voice call; they're not alone.
An ancient rock, once struck, delivered streams.
This prophecy now speak to hearts of stone:
The death-cold law, fulfilled in warmth of flesh,
will crack and pour out streams of Life – His own.
Compassion is a womb, a safe cocoon,
a waiting place, before the chaos clears,
before new wings can beat with breath of air,
before first flight, before the light appears.
Spirit alights above a favored mother.
Grace incarnate: God's own life conceived.
The Son breaks waters, hears her voice, familiar.
In darkest chaos, Light has been received.
Baptized in the waters of the Jordan –
firmament is split; the sky rips wide;
then flies again that dove, the Spirit soaring –
He hears the thunderous Voice approve with pride.
Blood and water flow, as if in birth.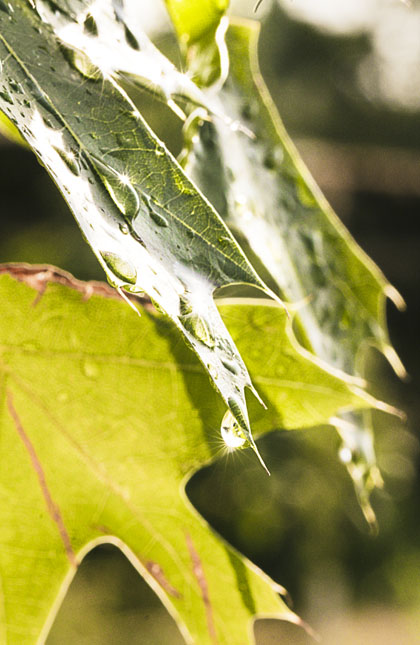 The earth is split and quakes. His body breaks.
Labor pains attend this gift of Life.
To be reborn means death: the curse He takes.
Cocooned, entombed in chaos, in the depths,
the law-made-flesh lies cracked, the guilty freeing.
The vileness of the centuries oppress
the Perfect One, to Whom all owe their being.
Come and leave cold, broken hearts inside
this tomb where sin and self-oppression died.
His heart of flesh, the living law, is ours,
brought forth in blood and birthed with labor's scars.
He promised them the cryptic sign of Jonah –
a fish his saving womb those three dark days.
Before a wretched second birth on dry land,
the seaweed-shrouded sage foretold his praise:
"From deep in the realm of the dead…
You… brought my life up from the pit."
And God did it.
Earth is quaking – opens wide the tomb.
Bursting through infernal gates of gloom,
He walks among them, opens blinded eyes,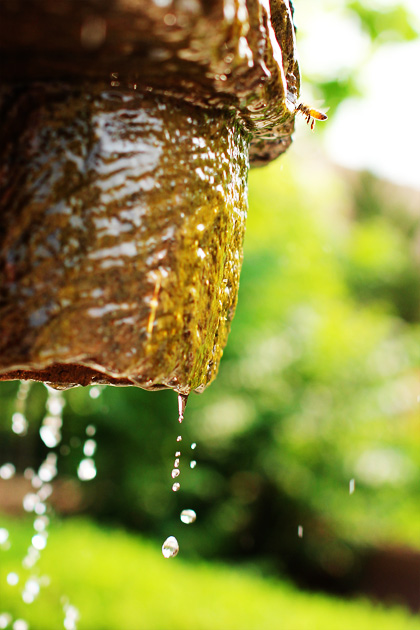 then disappears beyond divided skies.
Cocooning here, in firmament-wrapped earth,
a birth through Zion's gates is yet ahead,
when dust-encrusted graves wide open burst,
and groaning earth delivers up her dead.
Here we gestate, longing for a Face –
the nesting One, who makes a resting place,
which shines with brightness seven times the sun –
whose Voice, no longer mute, will say, "Well done!"
The city of rebirth is filled with springs;
From stones came fountains! all the newborns sing.
Their songs and dancing fill the streets, first paved
by Him whose life, once quenched, the others saved.
Born again and baptized through the waters,
breaking free to Spirit-air above,
the Voice is clear now: Here's the way; walk in it.
Moved by Him, we keep His law of love.
When I moved here, I was not able to read the Bible. Every time I tried, so many questions would pop into my mind that it was too frustrating to continue. For a while now, I've wanted to write about the reason I've started believing more fully then ever before that the Bible is true.
If you've ever had doubts about the Christmas story, please take time to search with the wise men for the One who was predicted to come. It's the most exciting journey ever! I am amazed at the way Jesus' life fulfilled hundreds of years of ancient Jewish writings and rituals.
The journey begins in the Garden of Eden. God created a perfect world, but people messed it up. God kicked them out of Perfection, and the world was plunged into a downward, destructive spiral of sin. Setting aside questions of whether the Garden was figurative or literal, or whether it was thousands or billions of years ago, it is impossible to deny that the world is messed up, and that people carry the responsibility.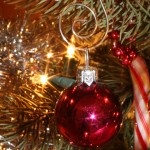 Prophecy #1 – The Seed (written appx 1400 BC)
When Adam and Eve are kicked out, God gives the first indication that there is hope, and it will come through a person:
I will put enmity between you [the tempter, or "snake"] and the woman, and between your offspring ["seed"] and hers; he will crush your head, and you will strike his heel. (Genesis 3:15)
"He" – a man – would crush the head of the source of evil, but not without receiving wounds himself.
Much more happened after Adam and Eve were kicked out – Noah's ark, the tower of Babel, etc. But the main event was God choosing a people to be His own.
He chose Abraham, promising that Abraham's descendents would be like the stars – too many to count. He also said, (more…)
I have a zillion posts planned, but I seem to have a case of writer's block after the star poem.
There is forever a pull toward the status quo…
Plus, I've been dealing with things like this: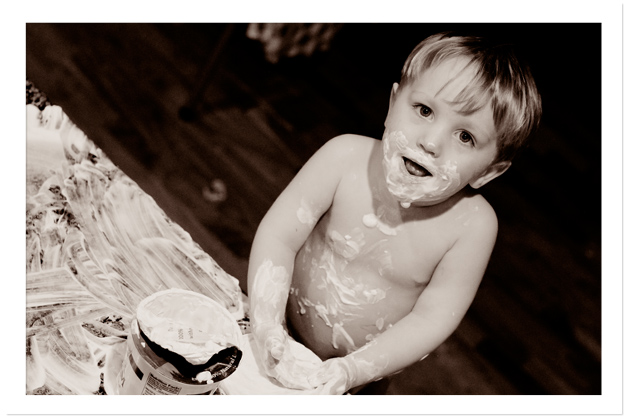 That was sour cream, intended for Thanksgiving Day mashed potatoes. How was your Thanksgiving?!
It seems like I just posted a similar picture on my facebook page a couple months ago.
Hmm… yep, here it is. The flour episode: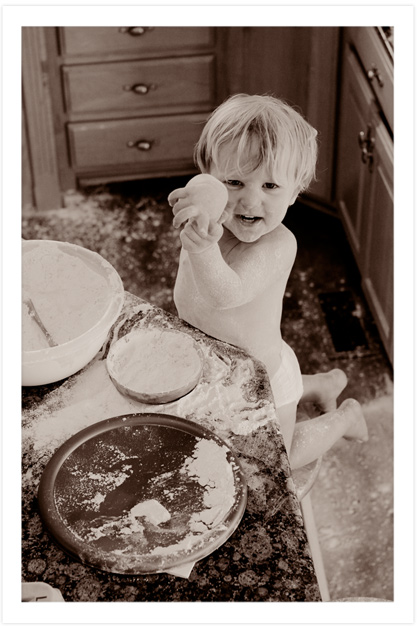 Why didn't some of you veteran moms warn me that motherhood would be this way?!
It wouldn't have mattered – it still doesn't. I wouldn't trade this for the world.
(You knew it would be that way, too.)
When I'm short on words, it's comfortable to fall back to photos. These were taken by our creek: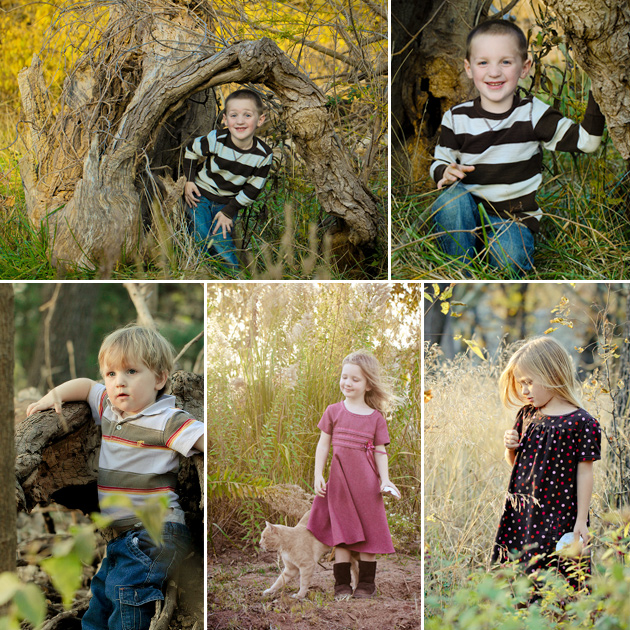 What's your comforting fall-back plan, when you realize you need to be still?
*************************************
Job 6:24-26
Teach me, and I will be quiet;
show me where I have been wrong.
How painful are honest words!
But what do your arguments prove?
Do you mean to correct what I say,
and treat my desperate words as wind?
Psalm 37:7
Be still before the Lord
and wait patiently for him.
How powerful is Jesus to meet my real needs?
Last week I had a day full of the kinds of frustrations that threaten to consume me at times. You know…
the days when a child's unhappiness seems never-ending…
when another person's brokenness weighs like a hundred pounds…
when my own failures fill my tolerance to the brim…
when someone's absence feels more raw than usual…
when a long-held dream seems especially unlikely…
when the money tree looks like a black hole…
An endless list of things can cause a day – or a week, or a lifetime – like that.
The kids can sense my distraction at those times, like sharks detecting blood. They are capable of whipping up such a stormy sea of complaining around me that I begin to get that drowning feeling.
Last week, I called my quadrifarious carnivores to the kitchen table and anchored them to their chairs so we could try a different approach. We opened their children's Bible, and there I discovered what Jesus did when all he wanted was to be alone with his grief.
How Multitudes Get Fed
What would you do if your best friend and biggest supporter was suddenly gone? Throw a party for 5000?
John the Baptist, possibly Jesus' best friend on earth, had just been murdered. When Jesus heard the news,
…he withdrew by boat privately to a solitary place. Matthew 14:13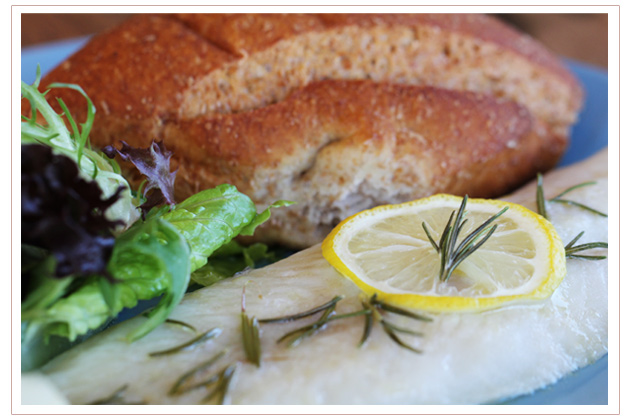 A fishing boat on a lake… a silent place to nurse wounds… Jesus probably went to this lonely place to pray. He often did that sort of thing. (I often do that sort of thing… the withdrawing.)
But a needy crowd whipped up around him as soon as they heard where he was. (That's familiar, too – except my crowd is miniature and fourfold. A crowd of 5000 never even crosses the threshold of my imagination.)
…the crowds followed him on foot from the towns. Matthew 14:13
This is where Jesus begins to stretch my imagination… where he demonstrates what could be done, even in the middle of grief and distraction:
1) He saw with compassionate eyes and started meeting practical needs.
When Jesus landed and saw a large crowd, he had compassion on them and healed their sick. Matthew 14:14
There are countless people everywhere who have needs. In the lonely, (more…)